Tesla lead global legislation to accelerate EV manufacturing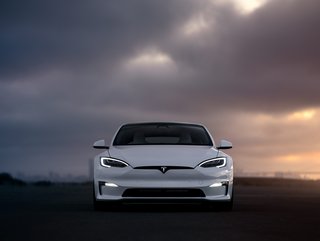 Tesla Model S. Credit | Tesla
Governments push for increasing zero-emission vehicles to reduce greenhouse gas pollution, whilst manufacturing and infrastructure struggles to keep up
To stay on track to meet The Paris Agreement requirements and limit global warming to 1.5°C, greenhouse gas (GHG) emissions must peak before 2025 at the latest and decline at least 43% by 2030.
Governments globally are implementing legislation and mandates to support the transition to electric vehicles (EVs) in support of emission reduction, however there is concern that the rules are coming in thick and fast with little time for companies to keep up.
At COP26, The Zero Emission Vehicles Declaration was signed, which unites the countries and companies in a mission to work together to ensure that all sales of new cars and vans achieve zero emissions globally by 2040, and by no later than 2035 in leading markets. Signatories on the agreement include the governments of Canada, the UK, France, New Zealand and states within the US, and automotive manufacturers including Ford, General Motors, Volvo, and Jaguar.
Reducing greenhouse gas emissions in North America
The United States Environmental Protection Agency (EPA) has launched new emission requirements aiming for 67% of cars sold in the US to have zero tailpipe emissions by 2032.
The agency estimates 50% of new vocational vehicles, including buses, could be part of this program by 2032, along with 35% of new short-haul freight vehicles and 25% of new long-haul freight vehicles.
"The proposed standards would eliminate 7.3 billion tonnes of CO2, equivalent to four years worth of the entire US transportation sector, and save lives through reduced air pollution," says Michael Regan, EPA Administrator.
The EPA calculates the rules would save the US between US$850bn and US$1.6tn, including reduced climate change impacts and improvements to health.
Concerns in meeting these requirements lie in charging infrastructure and the additional costs associated with the sale of an electric vehicle — electric car sales won't rise at the necessary rate if drivers can't go on long journeys for fear of finding a charger.
Research finds UK likely to fall short of EV requirements
Research by New AutoMotive finds UK manufacturers are not on track to hit requirements set out in the Zero Emissions Vehicle (ZEV) mandate, despite EV car sales rising 40% compared to last year.
"Electric cars are so popular that manufacturers cannot produce enough of them to meet demand. Consumers tell us they love the running cost savings, the smoother drive and guilt-free motoring. The challenge facing the UK remains how to give consumers what they want: more electric cars," says Ben Nelmes, CEO of New AutoMotive.
"Plans for a California-style Zero Emissions Vehicle mandate are essential to boosting the supply of electric cars as well as boosting charge point installations — but they must come into force in January 2024 so consumers can benefit."
Tesla currently registers the most EVs annually, accounting for 17% of the market, with MG in second and Volkswagen third.
"Tesla is incredibly important for the future of sustainable transport and energy generation," says Elon Musk, Tesla's CEO and co-founder.
"The fundamental good that Tesla provides is accelerating sustainable transport and energy production."
******
EV Magazine is dedicated to creating a global community of businesses, experts, and EV enthusiasts with comprehensive insights into automotive and the surrounding sectors.
For more EV insights check out the latest edition of EV Magazine and be sure to follow us on LinkedIn & Twitter.
You may also be interested in Sustainability Magazine and Energy Digital Magazine.
Please also check out our upcoming event - Sustainability LIVE in London on September 6-7 2023.
BizClik is a global provider of B2B digital media platforms that cover Executive Communities for CEOs, CFOs, CMOs, Sustainability Leaders, Procurement & Supply Chain Leaders, Technology & AI Leaders, Cyber Leaders, FinTech & InsurTech Leaders as well as covering industries such as Manufacturing, Mining, Energy, EV, Construction, Healthcare + Food & Drink.
BizClik – based in London, Dubai, and New York – offers services such as Content Creation, Advertising & Sponsorship Solutions, Webinars & Events.