peaq and penomo — the future of sustainable EV batteries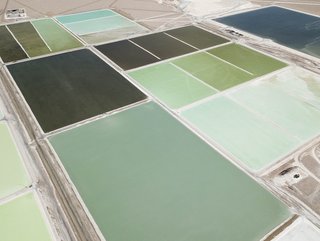 Lithium mining. Credit | Getty
penomo is addressing a major pain point for businesses working to make energy storage more sustainable, says Till Wendler, co-founder of peaq
Lithium-ion batteries are crucial to electric vehicles, as well as being a key component of sustainable power grids, storing spare energy for times when no sun rays hit the solar panels and no breeze spins the wind generator turbines.
However, lithium extraction comes at a major cost for the environment — mining the metal can result in soil degradation, water shortages, biodiversity loss and damage to ecosystem functions.
Sustainable solutions for battery development
Monetisation platform penomo works with eco-friendly energy storage businesses, especially those which re-use or recycle EV batteries. peaq, the go-to blockchain for real-world applications, announces the expansion of its ecosystem as penemo joins in to build a network of tokenized batteries.
With penomo, these batteries will run as a decentralised physical infrastructure network (DePIN) earning rewards for the borderless community of Web3 investors by pooling new revenue streams such as selling carbon credits to companies looking to go carbon-neutral.
Smart mobility: monetising sustainability
penomo enables businesses that accumulate sustainable energy to monetize their batteries quickly and efficiently, allowing businesses to tokenize their batteries, adding them to a decentralised physical infrastructure network. These tokens are then offered to the global community of Web3 investors, rewarding them with a part of the revenues generated by the batteries. Through penomo, businesses can also sell battery data, carbon credits, and carbon credit futures on a borderless Web3 marketplace, tapping into liquidity from all around the world.
"It's encouraging to see so much market pull for penomo's solution," says Jasvir Dhillon, penomo's co-founder and CEO.
"Multiple decision-makers from relevant companies are reaching out to us themselves, even though we're yet to spend a dime on marketing. We are thrilled to be building a solution that embraces the regenerative finance ideas by merging sustainability with business innovation. As a layer-1 built for DePINs, peaq is the perfect home for a project like this, bringing handy pre-built functions and tailor-made economics to the table."
The peaq layer-1 blockchain enables anyone to build decentralized applications (dApps) and Decentralized Physical Infrastructure Networks (DePINs) for car-sharing, street-mapping, Web access, and more, creating real-world value as part of the Economy of Things.
peaq works with industry-leading consortia such as Gaia-x moveID, a €20+ million project led by Bosch, to co-create the future of smart mobility, energy, connectivity, and other important real-world industries. By empowering everyone to own, govern, and earn from the devices and infrastructure they use, peaq is democratising abundance in the age of AI-driven automation.
"penomo is addressing a major pain point for businesses working to make energy storage more sustainable," says Till Wendler, co-founder of peaq.
"Its DePIN of tokenized batteries will enable the Web3 community to invest in sustainable projects and earn rewards from energy preservation, while also driving enterprise adoption of peaq."
******
EV Magazine is dedicated to creating a global community of businesses, experts, and EV enthusiasts with comprehensive insights into automotive and the surrounding sectors.
For more EV insights check out the latest edition of EV Magazine and be sure to follow us on LinkedIn & Twitter.
You may also be interested in Sustainability Magazine and Energy Digital Magazine.
*********************************************
BizClik is a global provider of B2B digital media platforms that cover Executive Communities for CEOs, CFOs, CMOs, Sustainability Leaders, Procurement & Supply Chain Leaders, Technology & AI Leaders, Cyber Leaders, FinTech & InsurTech Leaders as well as covering industries such as Manufacturing, Mining, Energy, EV, Construction, Healthcare + Food & Drink.
BizClik – based in London, Dubai, and New York – offers services such as Content Creation, Advertising & Sponsorship Solutions, Webinars & Events.