Charging & Infrastructure
Matching speed with power in both driving and charging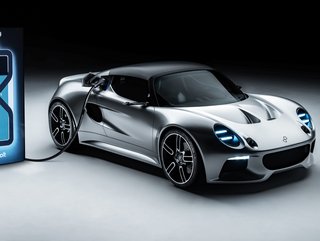 Charging innovations
A groundbreaking technology that will see a six-minute charge is the result of a combined effort from CALLUM and Nyobolt bringing EVs into ICE territory
A boundary was broken in June 2023 as a combined effort from the Cambridge-based design firm CALLUM and Nyobolt's high-power charging innovations were brought to the public eye.
In order to address the much-needed function of fast charging, the teams came together with the idea to develop a fast-charging car, which follows the same story as all great electrified solutions that were created and fine-tuned for a track environment.
Discussing the announcement in June, Sai Shivareddy (SS), CEO of Nyobolt, and Aleck Jones (AJ), Creative Lead at CALLUM, tell us about the companies' fast-charging, electrified, Lotus-Elise-inspired vehicle and the charging solutions that allow a six-minute charge.
Tell us what led you down the path to create an electric sports car of your own
SS: Nyobolt's vision is to resolve the core problems at the heart of the EV industry that are hindering the widespread adoption of electric cars. Right now, the world needs ultra-fast charging batteries with more power.
Currently, owning an EV diminishes the driving experience. You have to plan your journey based on charging stations and then wait a considerable time for the vehicle to charge. Now, charging can be done in the time it takes to buy a coffee, or around the same time it would take to fill with petrol.
Why reinvent the Elise? Why not use an EV already on the market?
AJ: Rather than take a restomod approach, the aim was to evolve the design and bring it up to date, while keeping that iconic sports car character that was so well received in the Elise. Nyobolt's technology allows this car to tick all the boxes that made the original Elise such a desirable drivers' car with a cult following, but it's electric.
These two things don't usually come hand-in-hand due to weight and battery packaging constraints.
The Elise originally had bigger wheels on the rear, but we've chosen 19 inch rims all around on this concept. We needed to ensure that we maintained the right attitude with the body, so it's nose down, taking that same aggressive stance—that was something really important to Julian and the CALLUM team.
The car has exaggerated proportions with a low-slung body that is 100mm wider and 150 mm longer than the original Elise. The wide stance quickly rolls into the body and back out again into muscular haunches, creating an exquisite hourglass shape. The car's waistline has been lifted, too.
Typically, you run into feasibility issues with initial sketches and a design loses impact as it moves between concept and production, but incredibly we've been able to realise our early images. Thanks to the close working relationship between CALLUM's design and engineering teams, they were able to realise this unique vision.
What makes the Nyobolt solution different to others on the market—of solutions enabling rapid charging?
SS: Nyobolt has created batteries capable of charging in minutes by pioneering novel anode materials, cell designs, efficient software control and power electronics. The company's system level approach has resulted in uniquely efficient and powerful batteries.
Nyobolt's fast charging, high power battery technology is designed specifically for customers who rely on batteries to run their businesses. These include factories using robotics and automation, and/or heavy machinery operators such as mining and electric car manufacturers. It unlocks the potential of battery performance with a unique technology that is manufacturable and scalable right now, giving batteries ultra-fast charging time and more power. This opens the possibility of the electrification of new products and services that are currently impossible.
Who do you see using this car and charging solution?
The technology is proven across a range of applications and Nyobolt is engaged in a number of conversations with automotive customers with plans to begin battery production and subsequent supply into OEMS from 2026. While Nyobolt's battery technology might initially be of greatest appeal to sportscar and premium automotive brands, it is capable of widespread adoption, with potentially enormous benefits.
What impact do you expect the Nyobolt technology to have on the industry?
Nyobolt's battery technology combines fast charging and long cycle life, providing industrial users with a high uptime, long life solution to keep operations running with fewer vehicles and fewer batteries—advantages attractive to fleets, public transport operators, logistics and automation. This enables operators to transition away from internal combustion engines using an appropriately sized battery, providing operational and commercial benefits.
Fast-charging, long life batteries are a game changer in the race to full electrification. Overall, fewer charging points are required, as vehicles will only be on stand for a fraction of the time. Home charging issues are alleviated, as power can quickly be obtained from public charging stations—similar to filling with petrol. Long charging times are consistently highlighted as a key barrier to electrification—Nyobolt has the solution to remove this.