Formula E publishes its Season 8 Sustainability Report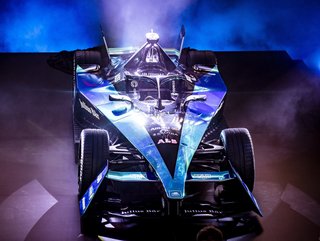 The launch of the record-breaking GEN3
Formula E - the first sport in the world to be Net Zero Carbon since inception - shares the sustainability report for its biggest season of racing yet
Formula E's Season 8 Sustainability Report - entitled 'Racing For Better Futures' - covers its biggest season yet, with 16 races, spanning ten world cities, four continents and launch of the world's most efficient race car, GEN3.
Technological innovations, carbon neutrality and DE&I - attaining the highest standards of sustainability
The new report highlights Formula E's key social projects, and the progress that it made over 2021/2022.
The report details its environmental impact, carbon reduction, social progress and technological innovation initiatives.
These include its ongoing charity partnership with UNICEF and its Safe and Healthy Environment Fund; the FIA Girls on Track diversity programme; and legacy projects in race locations, which directly benefit the communities where races take place.
In fact, Formula E's partnership with UNICEF has now benefitted almost 700,000 children around the world affected by climate change.
Plus, the FIA Girls on Track programme has hosted 450 girls to date, more than €500,000 has been invested in multiple, global philanthropic causes, and over €110,000 has been invested in a variety of community engagement initiatives across its race host cities.
Formula E's partnership with UNICEF
In terms of its continued commitment to maintaining net zero carbon status, Formula E announced that last season saw a 24% emissions reduction on Season 5's baseline.
Formula E was also independently ranked and recognised as the most sustainable sport in the world by the Global Sustainability Benchmark in Sports (GSBS).
"As we publish our Season 8 Sustainability Report, interest in motorsport has never been higher. The global reach of the sport provides a powerful platform to engage hundreds of millions of fans across the world in taking positive action to combat climate change. At Formula E we take our leadership role seriously by driving the agenda and setting the benchmark for sustainable sport. We are delighted to see others across the sports spectrum follow our lead," commented Jamie Reigle, Chief Executive Officer, Formula E.
"We are proponents of an electric future and are adamant that elite sport, high performance and sustainability can co-exist without compromise. Formula E is committed to pushing boundaries at the cutting edge of technology, performance and sustainability.
"Season 8 was another significant year for Formula E in maintaining and progressing our ambitious sustainability strategy. With a dual focus on using the ABB FIA Formula E World Championship to benefit both people and the planet, we developed additional initiatives that go above and beyond some of the world-leading work we've completed to date," added Julia Palle, Sustainability Director, Formula E.
"Whether it's focusing on children, local communities, gender diversity, environmental excellence or developing cutting-edge technology that will transform the future of the EV market, we're committed to using our core sustainability purpose to mitigate the impacts of climate change and accelerate sustainable human progress for all."
The launch of the record-breaking GEN3 EV
Widely cited as the highlight of Season 8, the GEN3 was launched in Monaco, and has claimed the title of the fastest, lightest, most powerful and efficient electric race car ever built.
The GEN3 is powered by electric motors that are substantially more efficient than internal combustion engines (ICEs), converting more than 95% of electrical energy (compared to the figure of around 40% that is achieved in the high efficiency ICEs of other motorsports).
What's more, the GEN3 produces more than 40% of the energy it consumes in a race through regenerative braking.
"The launch of the GEN3 race car during Season 8 is evidence of our commitment," added Reigle.
"The GEN3 is the world's most efficient race car and described as a machine created at the intersection of high performance, efficiency and sustainability. The GEN3 made its racing debut this year, grabbing the attention of audiences and showcasing an exciting, electric future for motorsport."