Celfocus' partnership enables V2X innovation for the EV user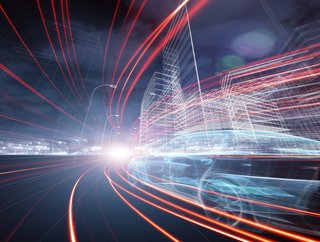 Celfocus
As a crucial partner of Vodafone Automotive, Celfocus provides pivotal support in developing connectivity and IoT solutions, enabling safety on the road
For many watching the industry evolving, connected car solutions are new to the world, but vehicle connectivity goes back further than immediately realised. Effectively, EVs have become smart devices – a global, digital ecosystem of IoT-connected cars that communicate with the infrastructure around them.
Responsible for providing some of the core systems that makes telecommunications possible, Celfocus' latest endeavours in the EV space have been in support of its crucial partner, Vodafone Automotive, to build connectivity into the next-generation automotive landscape.
Working with the connectivity gurus at Vodafone Automotive, the company has been heavily involved in bringing forth connected car capabilities to evolve mobility across the Europe, Middle East, and Africa (EMEA) region.
"Celfocus is aligned with Vodafone's Tech 2025 strategy of Build once – deploy Many, and we have been working closely with Vodafone on innovative solutions in the automotive sector," says Margarida Janeiro, Delivery Manager - Digital Innovation Business Transformation at Celfocus.
The company's involvement in developing connected car solutions includes the implementation of Internet in the Car (IITC), the Safer Transport for Europe Platform (STEP), and IoT Electric Vehicle Charging, which gives Vodafone the capacity to offer cutting-edge internet solutions in the car and support city mobility systems.
"Because Vodafone has been investing quite heavily in new network technologies and exceptional services like IITC, it is positioned as a significant player in the autonomous vehicle industry, offering solutions to both car passengers and OEMs," says Janeiro.
"Celfocus has been responsible for providing those core systems that make IITC a reality, ensuring all users can benefit from the built-in connectivity immediately and continue to enjoy it effectively", Janeiro adds.
Connectivity that supports the next generation of EV drivers
Drivers are becoming more and more in tune with digital systems within cars, but the true enabler is connectivity as many of them will have benefitted from solutions that communicate with the technologies around them – as they drive.
However, on the EV charging side, incorporating IoT into its Electric Car Charging solutions provides users with the benefit of real-time charging status, charging alerts and maintenance updates, power outages, and allows them to collaborate with third parties.
Working on solutions such as STEP put Celfocus in a position that has enhanced the driving experience of many, but also increased road safety, supporting the issue of data fragmentation in the early stages.
"This platform solves the problem of data fragmentation by distributing data openly across all different types of traffic and transportation domains all over Europe," says Janeiro.
This acts as a broker and validator of vehicle-to-everything (V2X) messages in real-time, leveraging 5G and edge cloud.
"Celfocus has been supporting since the beginning, developing the product that it is today," Janeiro says.
"We want to continue supporting the strategic, innovative components, and evolution of the Vodafone platforms as we have been doing until today – accompanying the business as a critical partner in the future", Janeiro states.
Read the full Vodafone report HERE.