Charging & Infrastructure
Top 10 most successful EV charging businesses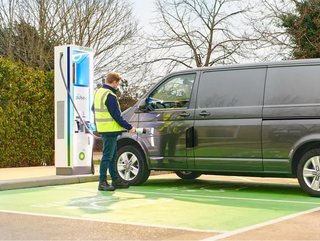 BP Pulse
These businesses have seen fantastic growth, resulting from the electrical revolution and adoption of electric vehicles globally
Though the EV industry is growing and charging networks are spreading, there are but a few making the most impact when it comes to public charging availability. To encourage more EV drivers, charging innovation is accelerating to provide more charging stations as well as those that provide rapid injection of power.
Thanks to these 10 publicly-traded organisations, EV manufacturers are able to sell their latest creations and consumers are more inclined to buy electric.
10. Compleo Charging Solutions AG
Like many great automotive manufacturers, the charging provider Compleo Charging Solutions comes from Germany to offer a variety of public, commercial, and residential applications.
The organisation also plays a role in educating EV drivers, and companies looking to install charge points, through its Compleo Academy—teaching everything they need to know about EV charging. Compleo considers itself a 'one-stop-shop' for a variety of 'blue-chip' businesses.
9. BP Pulse
A regular sight on the roadside across the UK and born from a history of petroleum-based business. BP Pulse leverages a long history of energy sector experience to transform into one driven by a more sustainable source—renewable energy.
As a result, the company is about to offer home and public installations across the UK, including 50,000+ home wall chargers and a network of public charge points, including rapid and ultra-fast charging options.
8. ADS-TEC Energy
Headquartered in Ireland, ADS-TEC Energy is shifting from fossil fuel dependence to electrified solutions, decentralising solutions and creating intelligent, cross-sectoral systems leveraging renewable energy sources.
The company offers smart grid solutions and a storage-based platform, both of which are integral to enabling the wider expansion of sustainable energy and transport.
7. Blink Charging
Based in Miami, Florida, Blink Charging is driven by climate change and the need to reduce emissions produced by transportation. It has become a driving force in EV adoption and is key to allowing drivers to enjoy EVs efficiently.
The company lives and breathes EV charging, and is now a leading operator of charging services in the United States.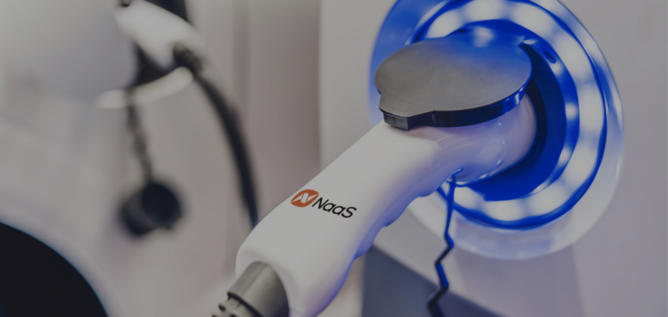 Naas Technology
6. NaaS Technology
The Chinese charging innovator is committed to becoming a leader in this field. Headquartered in Anji, Zhejiang Province, the company echoes its motto: "Green waters and green mountains are worth the same as Gold mountains and Silver mountains."
NaaS is one of the fastest growing EV charging service providers in China, with options available both online and offline.
5. Allego
It's all about making sure chargers are available to everyone. Allego is the dutch business that is accelerating the availability of public charging solutions. It currently operates systems in 16 countries and covers 1.5 billion kilometres of roads with a network of +40,000 sockets for EV drivers to access charging in more places.
4. Wallbox
The Wallbox not only has a minimalist and sophisticated design, but it allows EV drivers to charge using advanced solutions that also manage their energy—building a better relationship between the homeowner and the energy grid.
The company is thinking laterally about how customers want to interact with EV chargers, resulting in its unique style and performance.
3. EVgo
EVgo offers a range of EV charging solutions to businesses and other commercial users. Covering all the costs for its host partners, EVgo is charging consumers' cars while not charging the companies it works with, which allows all stakeholders to leverage state-of-the-art, fast-charging solutions. EVgo is also a leading provider of solutions to meet the needs of fleet operators, allowing them to seamlessly make the switch.
2. ChargePoint
Over more than a decade of charge point installation and innovation, ChargePoint is one of the leading US installers, providing access to hundreds of charging solutions with one account. The company has already delivered more than 158 million chargers and the majority of its customers can be seen in the Fortune 50 list.
The company prides itself on a singular solution type—charging—that has gained popularity among customers, serving more than 5,000 of them. ChargePoint is led and operated by EV drivers who understand the pain points experienced by the public when making the shift from ICEs—more than 70 of its employees have more than five years of experience in the space.

1. Tesla
The leading EV maker and a provider of fast charging solutions, Tesla dominated the market before it opened up its Supercharger network to other EV brands. Now the company has become an all-round provider of public charging for the industry and continues to expand its charging network.
Aside from its charging network, Tesla's car remains the top EV choice for many categories and it is also looking to revolutionise the logistics sector with the introduction of its Semi truck. Making Tesla an all-rounder in the grand scheme of electrification, it also ticks the box for battery manufacturing, expanding its efforts to produce more EV battery cells