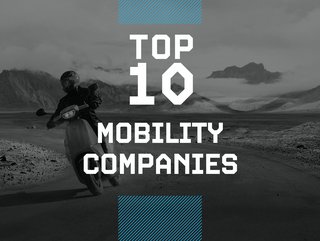 Top 10: Mobility companies offering smart tech solutions
EV Magazine takes a look at 10 companies reshaping the mobility landscape as increasing demand is placed on electric vehicle adoption and public delivery
Mobility in the modern era is enabled by a few factors: customer receptiveness to electric vehicles (EVs) over internal combustion vehicles (ICVs), the available public transportation networks, and the use of digital technologies to manage an ecosystem of more sustainable options.

These 10 businesses are focusing on the future as they are driving forces behind some of the most sophisticated solutions on the market that could change the way mobility is accessed and used.
10. Robert Bosch
Bosch Mobility is all about shaping a "new era of mobility - sustainable, safe and exciting" according to the business' Chairman of the board Dr Stefan Hartung. The company looks to define vehicle capabilities through development of software solutions enabling assistance and autonomy in an electrified network.
The company takes mass-produced components from its product line and revitalises them in EV applications to decarbonise transport and is also heavily involved in semiconductor research and development.
9. MaaS Global
Urban transportation is the prime focus for MaaS Global and, thanks to its Whim App, consumers can enjoy mobility-as-a-service that will enable swift mobility that leverages public options, taxis, bikes, cars, and others through a single subscription model.
The company's solution is built based on the fact cars are becoming less feasible for certain applications, which is where other electrified solutions will meet the needs of commuters.
8. QuaLiX Information Systems
QuaLiX is focused on the digital delivery of mobility with technology at the heart of all innovation in the transportation sector. The company is a leading provider of intelligent management systems on the path to creating an industry-leading set of toll management solutions, advanced traffic management , smart city solutions and tunnel management products.
7. Excelfore
Data is the driver of more informed mobility systems and with connectivity at its core, Excelfore is enabling safe and efficient driving by means of over-the-air OTA updates and autonomous technologies. It provides an end-to-end platform to manage the digital lifecycle of edge devices with a focus on automotive and the transition to EVs.
Excelfore empower automotive original equipment manufacturers (OEMs) to construct the upcoming era of connected cars and autonomous vehicles that will shape the mobility network of the future.
6. Innoviz Technologies
LiDAR is a crucial component of the most sophisticated autonomous driving solutions on the market, which is the main function of Innoviz Technologies as it delivers automotive-grade LiDAR sensors to OEMs. With these solutions available, companies can evolve and address the need for more autonomy as more drivers take to the roads in electrified cars.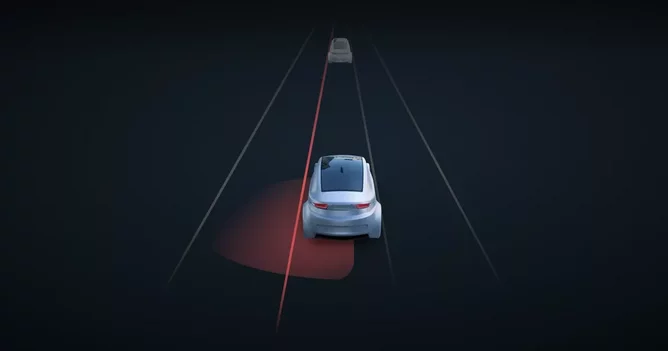 TomTom is integrated into many more solutions and goes beyond satellite navigation systems
5. TomTom
TomTom is partnered with a number of major OEMs, including Ford, Volkswagen, Nissan, Fisker, Stellantis, and BMW. These organisations demand more from data, which is where TomTom steps in to offer connected for better in-vehicle experiences for drivers, and leverage data to enable autonomous functions and track and trace capabilities for fleets.
Born in the era of satellite navigation, the company stays true to its routes while adding functionality to meet the needs of drivers today.
4. Toyota
Toyota works diligently to foster an inclusive and sustainable world by introducing groundbreaking forms of mobility value. The company is dedicated to crafting inventive battery electric vehicles (BEVs) designed for pedestrian-friendly environments, as well as developing solutions for last-mile transportation and automated goods deliveries, among other initiatives. Toyota's primary objective is to enhance the connection between individuals and their products through future mobility technologies.
A tangible manifestation of this vision is the LQ, a concept vehicle that establishes an emotional bond with its driver. Alongside this in the company's mobility brand Kinto, which aims to revolutionise flexible mobility and fleet solutions.
3. Siemens Mobility
Siemens is digitally driven to enable better functions for businesses and the public. Through its Siemens Mobility arm, the company is working from its global headquarters in Munich, Germany to deliver better mobility management, intelligent traffic systems, electric railway networks, rolling stock and customer services.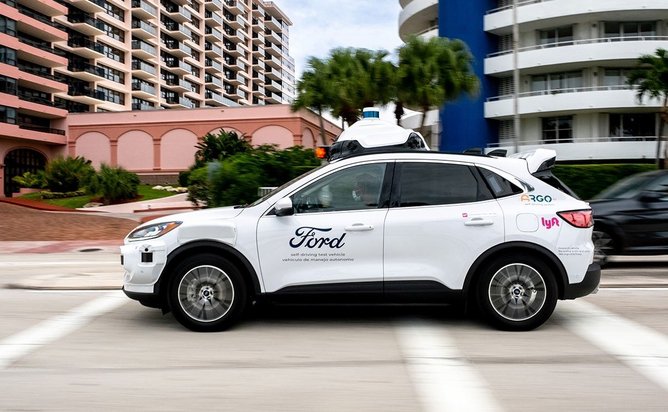 Ford's endeavours in ride-hailing and deliveries will leverage artificial intelligence
2. Ford Motor Company
Ford's mobility endeavours are centred around autonomous vehicles. Working with partners in the technology space, the company is building a self-driving service for ride-hailing and goods delivery across a number of cities in the US.
The company is committed to allowing freedom of movement in the modern world and a more convenient way to access autonomous vehicles to improve urban mobility.
1. Cisco Systems
As connectivity is crucial in an autonomous mobility landscape, Cisco is a critical provider of systems to support a number of functions. Cisco recognises the need for technology firms and the transport sector to collaborate in the current landscape to achieve smarter mobility and encourage digital adoption to streamline networks and share data for insights on function, emissions and efficiencies.
The company already partners with national leadership in the UK to develop a better understanding of what's required in the long term.
******
EV Magazine is dedicated to creating a global community of businesses, experts, and EV enthusiasts with comprehensive insights into automotive and the surrounding sectors.
For more EV insights check out the latest edition of EV Magazine and be sure to follow us on LinkedIn & Twitter.
You may also be interested in Sustainability Magazine and Energy Digital Magazine.
Please also check out our upcoming event - Sustainability LIVE in London on September 6-7 2023.
BizClik is a global provider of B2B digital media platforms that cover Executive Communities for CEOs, CFOs, CMOs, Sustainability Leaders, Procurement & Supply Chain Leaders, Technology & AI Leaders, Cyber Leaders, FinTech & InsurTech Leaders as well as covering industries such as Manufacturing, Mining, Energy, EV, Construction, Healthcare + Food & Drink.
BizClik – based in London, Dubai, and New York – offers services such as Content Creation, Advertising & Sponsorship Solutions, Webinars & Events.