Top 10 electric scooters for daily commuters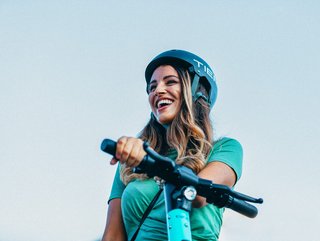 E-scooters have grown in popularity among private and public users, but shared mobility is the trend that is expected to grow as firms and cities electrify
Shared mobility is becoming a staple for cities and more commuters are reliant on shared e-scooter services to travel around urban areas in the modern, electrified, convenient way. But there are multiple providers that cities, towns, and campuses can choose from—varying country to country.

Here are 10 e-scooter firms that go beyond the development of sustainable solutions and offer more than just a commute.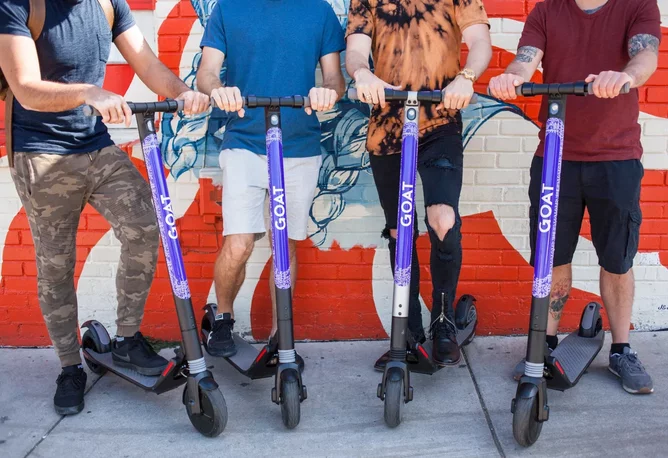 10. GOAT - Start your own fleet
GOAT offers micro-mobility in a box. Assisting cities, towns, and university campuses with adoption through permit assistance and complete micro-mobility services delivered to its customers, including its hardware, software, training and other resources. The firm also offers bikeshare hardware and is developing a new model of e-scooter to be launched in 2023.
9. Helbiz - One tap away
The Nasdaq-listed company Helbiz has offices in four countries, including Serbia, Singapore, Italy, and the US. With more than 30 million miles of expertise in its global team, it develops safe, equitable and sustainable transport solutions for applications around the world. The company's goal is to support environmental sustainability through the use of natural resources and recycling materials.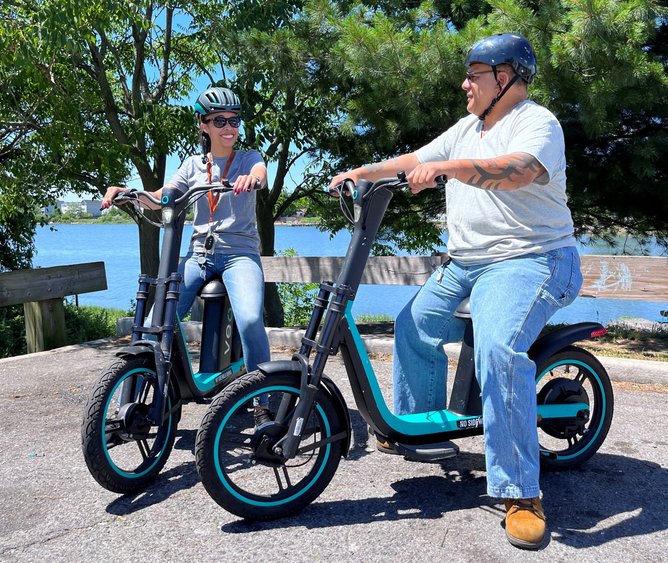 8. Veo
Based in Chicago, US, Veo Ride was founded in 2017 and is offering something unique to make e-scooters fun for all—group riding. With fleets in various locations across the US, the company was created with sustainability in its DNA, building e-scooters that are made to last. Veo's experience is all about adventure and bringing riders together through shared mobility.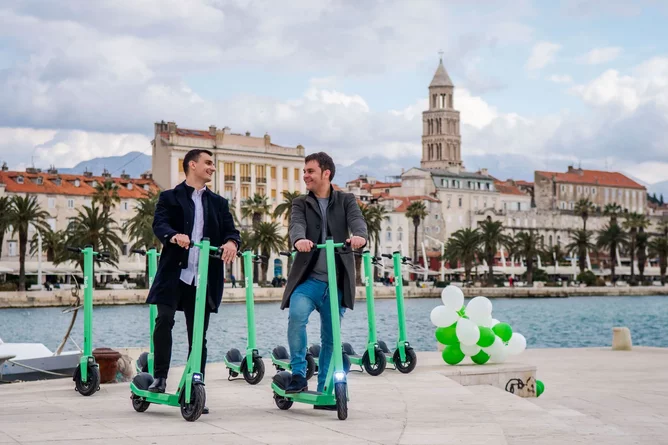 7. Bolt
Bolt is offering various shared services and delivery mechanisms. The company's repertoire incorporates e-scooters, ride-hailing services, car sharing, and food delivery across multiple countries in Europe, Africa, Asia, and Latin America.
In 2022, the company teamed up with Eleport as a critical partner in electrifying its passenger vehicles, which is part of its Green Plan mission to allow sustainable solutions to the masses via its super-app.
6. Spin
'Freedom to Move' is the focus of Spin, the e-scooter firm that began as a subsidiary business of the automotive giant, Ford, before it was acquired by the established e-scooter operator TIER Mobility. This allowed the company to expand its presence beyond its TIER brand to make a sustainable statement in the US.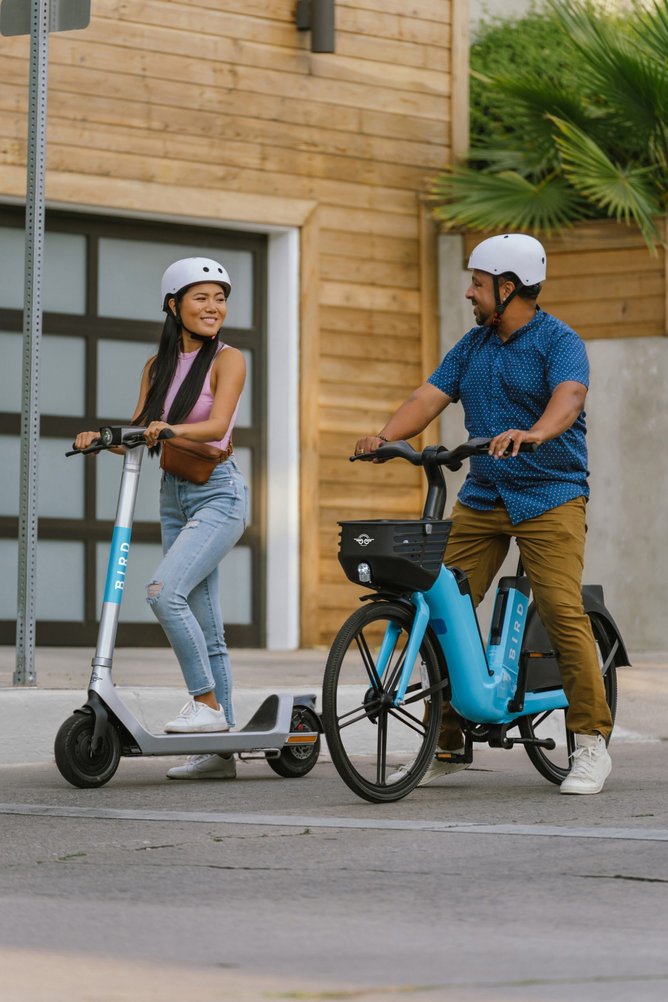 5. Bird
Offering both shared and private e-scooter products and services, Bird is one of the leading choices for a sleek, stylish, seamless e-scooter experience. The company has been dedicated to evolution through its e-scooter battery technology innovations. The company extends its sustainability interests into 2023, offering cities the opportunity to apply for their own participation in its electrified fleet.
4. Lyft
Well-known for its rideshare service and platform, Lyft is now working to expand its bikeshare services to allow commuters in cities to reduce their impacts on the planet in a cheaper, more convenient way. Lyft is well-equipped to leverage shared-mobility-as-a-service as it has already succeeded in much larger applications. In the March 2023 issue of EV Magazine, we delve deeper into the discussion around shared bikes and personal bikes, and why commuters use both.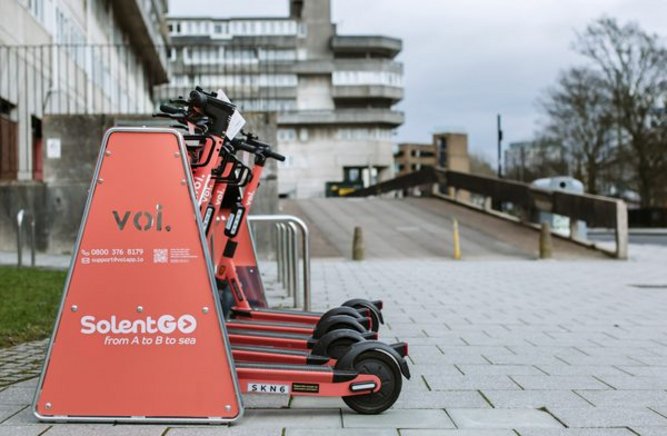 3. Voi
Voi's plan is to enrich cities with sustainable micro-mobility shared among all. The company offers carbon-neutral e-scooters services and is committed to reducing the number of car trips taken in cities. In January 2020, Voi reached carbon-neutrality, partly due to full e-scooter life cycle assessment (LCA).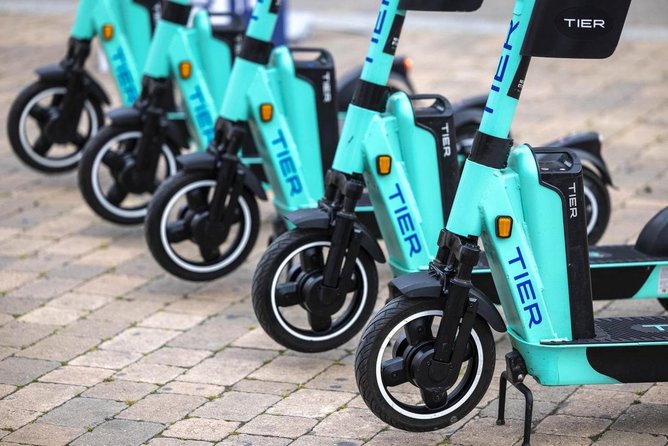 2.TIER Mobility
Venturing into more than just e-scooters of lte, TIER Mobility has a significant presence across Europe. The company was founded on the premise that it would reinvent the way people travel around cities, while also leveraging the trends that its Co-Founder and CEO, Lawrence Leuschner, witnessed on a trip to the US. Now the company operates electric mopeds and is also on a journey to decarbonise 100% of its commercial operations.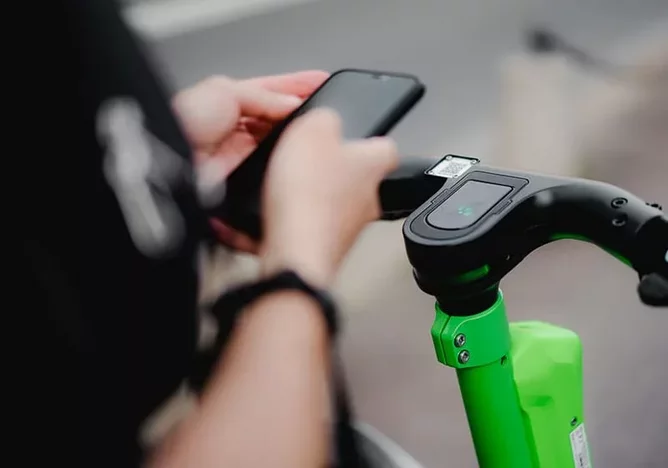 1. Lime
With shared mobility services spanning more than 50 cities, Lime is one of the top choices of e-scooter providers and enables one to travel over 20 miles on a single battery charge. Lime is operational in more than 26 American states as well as parts of South America, Europe and Asia, and is praised for its user-friendly app.