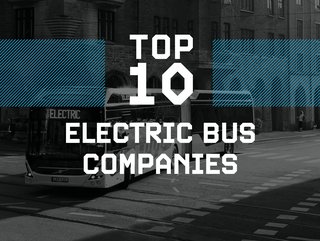 Top 10: Electric Bus Companies
EV Magazine shares insight into the companies developing and delivering electric buses to mature and decarbonise yet another transportation vertical
In the age of renewable energy and reducing carbon footprints, electric buses have made their mark as the transportation of the future. Numerous companies have jumped onto the bandwagon, and today, we highlight the top 10 companies leading the charge in electric bus manufacturing.

TEMSA
TEMSA has successfully combined luxury with eco-friendliness, offering electric buses that are both comfortable and sustainable. The company is dedicated to becoming the leading mobility company, and positions itself among customer-centric businesses built to offer creative solutions on all-electric power.

Solaris Bus & Coach
Solaris Bus & Coach has made a mark globally with its high-quality electric buses and trolleybuses, gaining recognition in various markets. With more than 23,000 manufactured, the company leverages more than 27 years of experience in the industry to deliver electrified buses to European cities.
Thomas Built Buses
With a legacy in bus manufacturing, Thomas Built Buses (commonly referred to as Thomas) has seamlessly transitioned into the electric era, offering buses that are both reliable and environmentally friendly. The business considers itself the Electric Bus Authority and addresses the need for electrification of US school buses.
Zhongtong Bus
Zhongtong is a reputable bus manufacturer, emphasising quality and durability in its electric offerings. Operating in the Chinese market, the company boasts a total asset value of 12 billion yuan (US$1.64bn) and has also supplied electrified buses to some streets of Latin American cities.
Ashok Leyland
Another key player from India, Ashok Leyland Limited has been instrumental in driving the electric bus initiative in the subcontinent. The company held 32.1% share of the overall bus market in 2016 and contributed to electrification through its electric bus subsidiary Switch. The company launched the Switch brand as its all-electric arm and brought to market the EiV12.
Zhengzhou Yutong Bus Co
Yutong is one of the global leaders in the electric bus sector, consistently pushing boundaries and setting new standards. The company's annual sales exceed 30,000 units with more than 12,000 of those becoming new energy vehicles (NEVs). The company's cumulative figures of NEV sales show the firm has delivered a total of more than 170,000 to the Chinese market in which it holds a share of 28.2%.

Proterra
Proterra leads in innovative transport, focusing on battery electric transit buses. The company promotes eco-friendly public transport as a quieter, cleaner alternative to traditional buses. Beyond buses, Proterra crafts advanced battery systems for heavy-duty vehicles and charging solutions for large fleets. Its primary mission is to push forward with EV technology innovation, targeting the creation of the world's best commercial vehicles.
Volvo Group
A global leader in the automotive world, Volvo Group's dedication to sustainability and innovation shines through in its vehicle offering, which extends beyond passenger cars to all-electric buses. This includes the 7900 Electric, which is a zero-emission offering that blends into the city centre with safe operation features, dynamic steering, and other systems that make it an agile bus for the urban environment.
Tata Motors
A key player in India's automotive industry, Tata Motors has made significant strides in the electric bus sector. With their technology and market reach, they are a dominant force in the region. As of August 2023, Tata Motors boasts over 600 operational electric buses throughout India, marking a notable achievement in the country's push towards sustainable public transport. The company prides itself on designing these buses in-house while sourcing critical EV aggregates from internationally acclaimed vendors, ensuring a fusion of local innovation and global expertise.

BYD
Recognised globally, BYD Motors has been at the forefront of electric vehicle innovation. They are one of the top producers of electric buses, with a significant presence in various markets.The company has made significant strides in the electric vehicle domain, particularly with its line of battery electric buses known as the BYD K-series.
These buses utilise BYD's proprietary lithium iron phosphate battery technology. Aside from producing electric buses, BYD manufactures a variety of products including passenger cars, trucks, electric bicycles, forklifts, and notably, electric vehicle batteries.
******
Further insights can be found on our website or click here to receive our newsletter with a constant feed of new stories every week.
EV Magazine is dedicated to creating a global community of businesses, experts, and EV enthusiasts with comprehensive insights into automotive and the surrounding sectors.
For more EV insights check out the latest edition of EV Magazine and be sure to follow us on LinkedIn & Twitter.
You may also be interested in Sustainability Magazine and Energy Digital Magazine.
Please also check out our upcoming event - Sustainability LIVE in London on September 6-7 2023.
BizClik is a global provider of B2B digital media platforms that cover Executive Communities for CEOs, CFOs, CMOs, Sustainability Leaders, Procurement & Supply Chain Leaders, Technology & AI Leaders, Cyber Leaders, FinTech & InsurTech Leaders as well as covering industries such as Manufacturing, Mining, Energy, EV, Construction, Healthcare + Food & Drink.
BizClik – based in London, Dubai, and New York – offers services such as Content Creation, Advertising & Sponsorship Solutions, Webinars & Events.