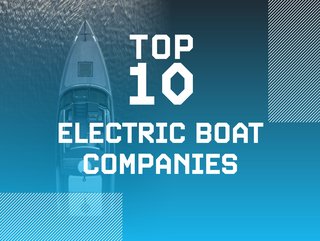 Top 10 electric boat companies
The leisure boating industry need not disappear amid the shift to electric, which is why these 10 boat makers are leveraging a new opportunity
As an all inclusive magazine, we keenly highlight some of the best solutions for areas of mobility, whether that includes electric road cars or focuses on more niche markets like watercraft.
In this month's Top 10, we're focusing on the latter as we introduce to you some of the top electrified boats to grace our seas.
This list looks globally at a market that is underrepresented in the electrified world and tells us that leisure does not have to cost the planet. Warning: this list includes hybrids!
10: RAND Boats
Revenue: US$3m
A pioneering producer of sleek and minimal electric boats, RAND's watercraft speaks for itself as a luxury piece enhanced by digital. Its boats incorporate the best features of Scandinavian design and Danish craftsmanship, which come in both petrol and electric models. These boats are simple, stylish, and ready to roam the waters of the Archipelago and serve a number of needs with various customisations.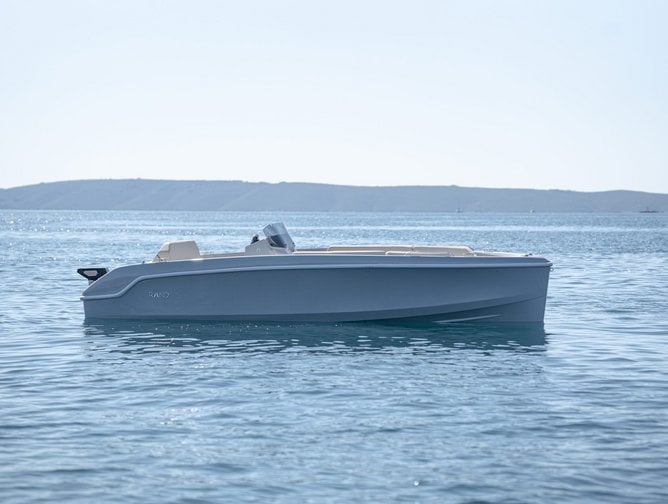 RAND Boats
9: Domani Yachts
Revenue: US$5m
The company was founded as a sail boat business with its headquarters in Flanders, Belgium, but has invested more and more in the development of all-electric watercraft. To compete in the market, Domani built the E32, which is declared a great purchase for enthusiasts with a 50 kW motor and cruise speed of 20 knots. These credentials can be increased with options for a 60 or 70 kW motor to deliver an even better boating performance.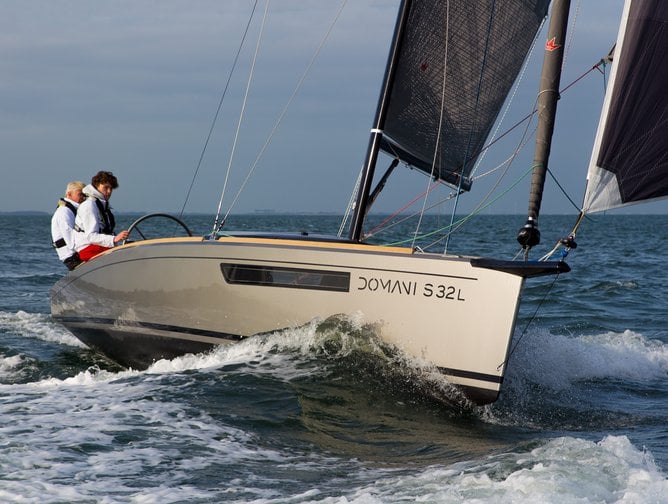 Domani Yachts
8: X Shore
Revenue: US$5m
It looks as though X Shore opted for minimalist styling as the Sweden-based company manufactures a rather iconic-looking X Shore 1 electric boat. Creating a soft aesthetic and minimising the resistance of the hull led to a unique design that gives the bot a compact yet commanding shape on the water. The Eelex achieves 50 nautical metres of range and has a top speed of 30 knots from its 125kW electric motor—it even enables smart boating by sharing real-time data through a built-in touch screen and mobile app.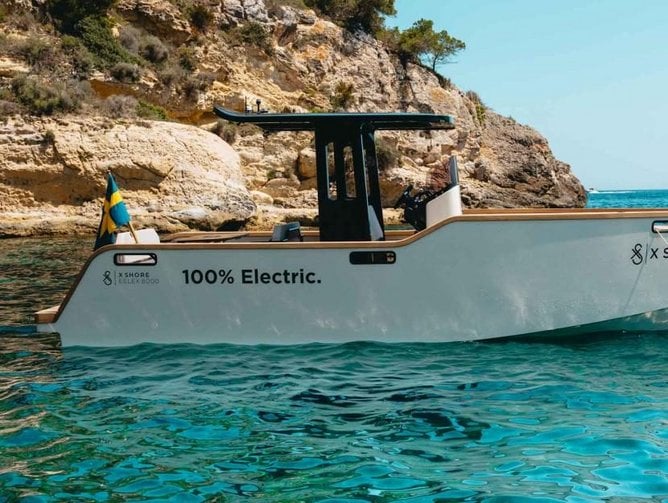 X Shore
7: Electracraft
Revenue: US$6.1m
This company presents a nimble and smart way to navigate smaller bodies of water as the Electracraft TRI-CAT series offers solar energy sequestration to deliver 800-watt generation on the brightest of days. Aside from its solar-powered ones, Electracraft offers a number of cruises that provide a tranquil experience on the lakes or zero disturbance coasting along quiet rivers—allowing users to experience the natural environment that surrounds them.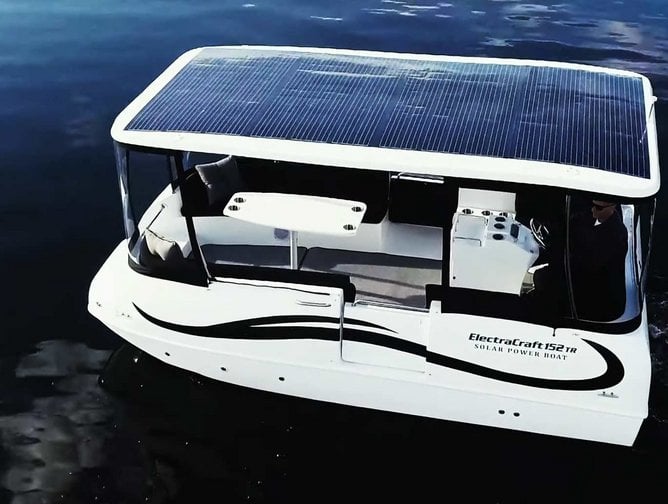 Electracraft
6: Vision Marine Technologies
Revenue: US$74m
Home to the Volt 180, Fantail 217, and Quietude 156, Vision Marine Technologies offers a selection of boats, including these electrified models, to cater for a variety of needs—whether that is someone who is looking for a romantic day out on calm waters or a power-hungry crafter navigating relentless ocean waves at speed. Its smaller boats can only be described as petite, elegantly designed, and carefully crafted.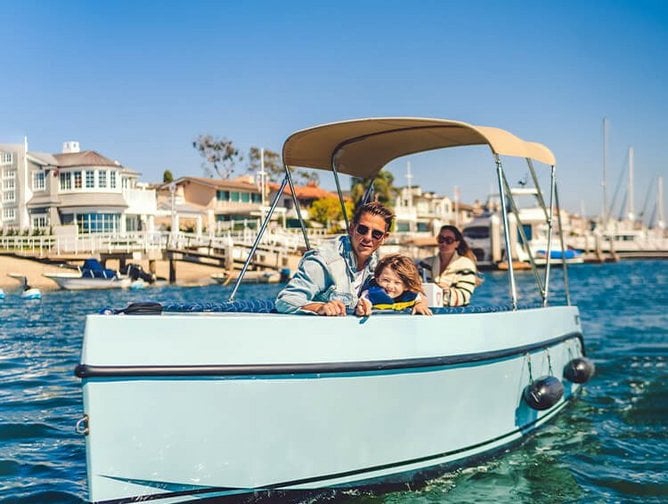 Vision Marine Technologies
5: Duffy Electric Boats
Revenue: US$13.9m
Achieving more than US$13.9m, Duffy Electric Boats has been around for over 50 years and continues to provide its clients with electric boats to suit their need for luxury day trips, as well as repair services. The company prides itself on high-tech navigation systems for its e-boats, including the Snug Harbor 18, Bay Island 22, Buck Bay 16, and Sun Cruiser 22.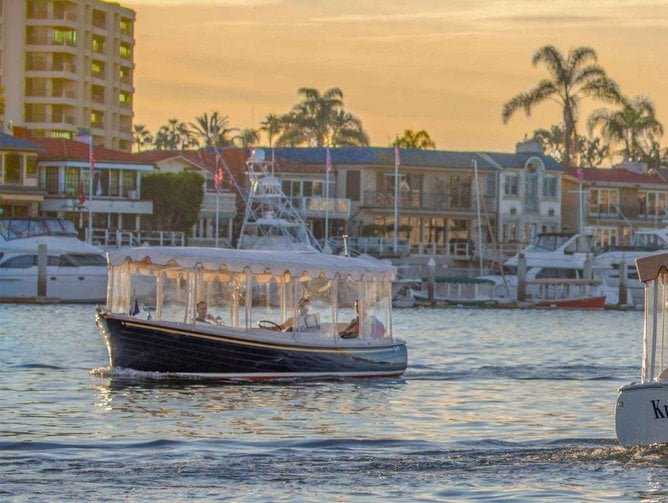 Duffy Electric Boats
4: Twin Vee
Revenue: US$18.5m
Founded in 1994, Twin Vee is a manufacturer of high-quality, high-performance boats and is now venturing into the electrified watercraft space. The electric models offered by Twin Vee include the 240 and 280 Electric boats, which were launched in 2021 for customers looking for a suitable dayboat and fishing craft. There are currently more than 7,000 owners of its boats across the world and the company is now looking to increase this while developing boats more suitable for the environment of tomorrow.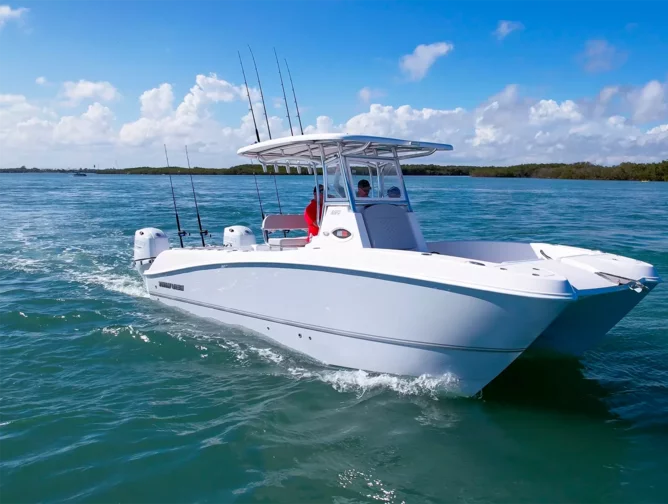 Twin Vee
3: Pure Watercraft
Revenue: US$25m
Building better boating experiences, Pure Watercraft serves for fishing and day-boating with a connected outboard motor, sporting bluetooth to present its charging status and manage its electrified power system.
The company's patented modular power system delivers an exceptional energy per pound—a revolutionary piece of equipment to polarise the weight to power ratio of watercraft batteries. The team has also devised some start-of-the art technology to control its boats and optimise performance and efficiency.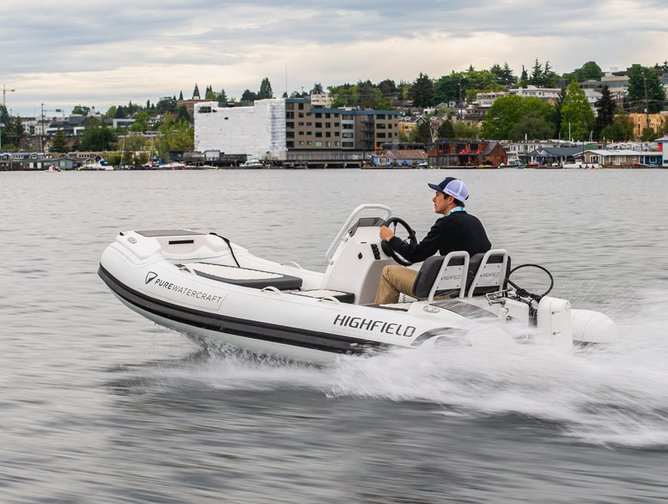 Pure Watercraft
2: Candela
Revenue: US$55.1m
The pure-play company partnered with the EV maker Polestar to develop some of the most efficient power systems for its boats. Candela is a young business in the boat space, having been founded by Gustav Hasselskog in 2014.
The company produces a few boats and has exceeded some of the electrified capabilities experienced in the industry. Its all-electric range caters for the leisure seekers, but is also directed towards more commercial applications. For example, the P-8 and P-12 Shuttle boats are built with passenger transportation in mind for fast electrified commuting.
The P-12 shuttle is already reducing travel times in the Stockholm archipelago with a journey between Tappström and Stockholm taking 50 minutes by car, but 25 minutes by P-12.
1: Nautique Boats
Revenue: US$143m
From hybrid-electric to all-electric, Nautique Boats was founded in 1961 and offers a number of watercraft to all owners to cruise the seas. Dayboating seems to be this company's forte as it provides electrified boats suited to towing wakeboard, waterskis, or simply taking a leisurely tour of local seas.
The company takes the lead in the market as it achieves an astounding US$143m annually and, while it made a name for itself in the petrol-powered boat segment, the company has since begun the shift to electric with its Super Air Nautique GS22E and prospects for more craft in the future.
The GS22E is also supercharger enabled, allowing it to charge to full capacity in 1.5 hours, or it can be charged using a 240V AC charger that will double the time.