Top 10: charging management software solutions providers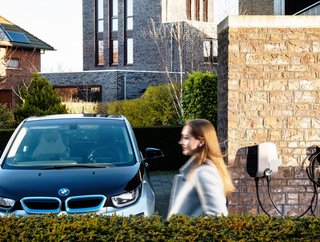 Software solutions are crucial for managing charging networks and customer experience
Software solutions are crucial to prepare for the transformation. Here are the top 10 charging software providers leading innovation and sustainability
Electrification opened up an entirely new market for digital service providers, energy firms, and paved the way for charging installation companies. While the current global charging network isn't ready to manage worldwide electric vehicle (EV) usages, the providers of charging management software solutions will enable operators to prepare for the transformation and keep costs to a minimum and efficiencies high.
Current
Driving sustainability across all charging locations, Current unleashes next-level solutions to meet the needs of businesses and assist their cost-reduction efforts via its Open Charge Alliance certified platform. The solution takes care of everything, no matter the customer, including energy utility providers, mobility services, and charge point operators.
GreenFlux
The aim for GreenFlux is to be the smartest charging solution, which is why it offers future-focused sustainable solutions for managing charging operations through its state-of-the-art platform. Industry leading expertise gives GreenFlux the edge to enable real-time fleet management, access to countless charging locations, and simplified billing and payments.

Ampeco
The all-in-one white-label charging solution, Ampeco provides a 360-degree charging experience that meets the requirements of its customers and their brands. White-label allows charging operators to get the most out of their solution and drop in their name to complete the offering.
Driivz
From smart EV charging to energy management, Driivz does it all to combat climate change through electrified means. Operational excellence at Driivz, means ensuring chargers are stable and available with self-healing algorithms, and it also reduces total ownership costs with smart charger management.
ChargeLab
As the back-end software powering North America's leading charging manufacturers and installers, ChargeLab's solution covers the selling and installation of charging devices, serving partners the likes of Hilton, Ford, Mobil, and Girardin Energy. ChargeLab assists fleet operators and charging networks in choosing the correct hardware for large-scale applications.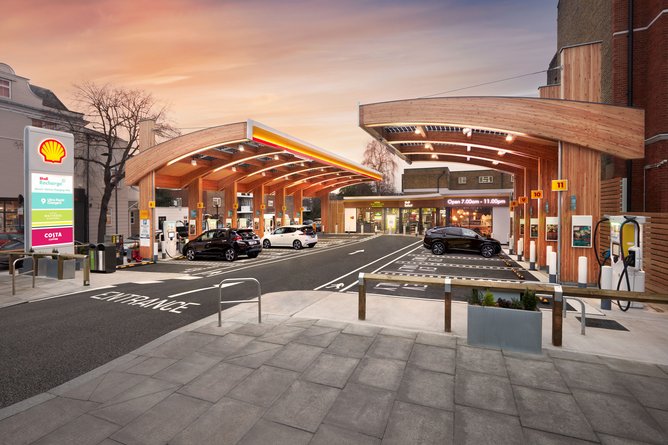 Shell Recharge EV charging forecourt
Shell Recharge Solutions
From infrastructure on the group to the products that enable chargers to be found and used seamlessly, Shell Recharge is the company's foray into a more sustainable industry, which paved the way for development of its app-based solution that allows drivers to discover chargers and businesses store insights and optimise services to meet customer and business needs.
EV Connect
EV charge management is EV Connect's forte as it provides premium customer service and insights to make the most of electrified solutions. The company not only aims to lead in charging insight, but have its clients up and running as fast as possible and reaping the benefits of cost savings via its intuitive management app.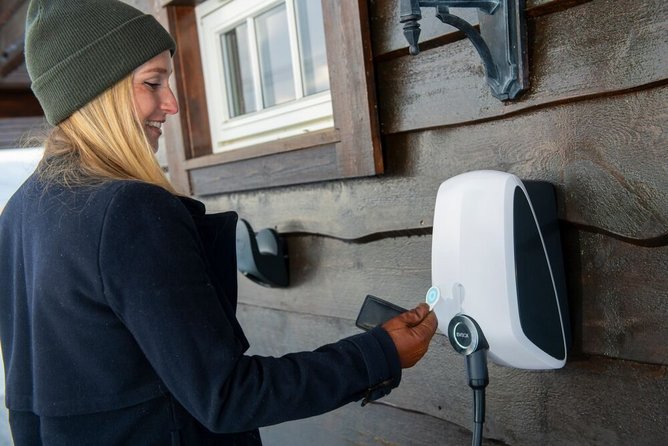 EVBox residential charging solution
EVBox
The Dutch charging and software company enables a variety of users from those wanting DC commercial charging to residential applications. With EVBox's solutions comes its in-house charge software to gain insight into all installations and watch income streams hard at work.
Read more from EVBox in the March issue of EV Magazine.
ChargePoint
The leading EV charge point installer and operator in the US is also a master of its own technologies as it enables users to get the most out of every charge. From guiding consumers to one of its many chargers in its extensive nationwide network to integration with businesses to manage their chargers, ChargePoint is covering all the bases.
Tridens Technology
Tridens monetisation platform leverages all-new capabilities for profit presented by electrification. Managing billing, charging, and revenue, the software can be used for any industry, business model, or revenue stream to make the most of the subscription economy. Tridens also offers a leading white-label solution; a hardware-agnostic software to charging operators.