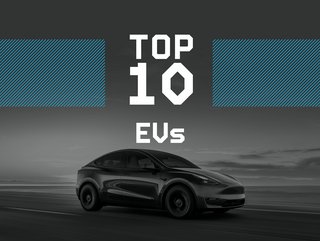 Top 10 EVs
The Top 10 best selling electric cars in the first half of 2023 — including BEV and PHEV — is dominated by vehicles from global leaders Tesla and BYD
The Electric Vehicle World Sales Database reports continued strength in EV sales for the first half of 2023, with expected global sales of 14 million BEV and PHEV for the full year of 2023, growth of 33% compared to 2022. Six million new EVs — 427 million Battery Electric Vehicles (BEV) and 176 million Plug-in Hybrids (PHEV) — were delivered during the first half of 2023, an increase of 40%.
PHEVs accounted for 29.6 % in the BEV-PHEV mix in 2023 H1 compared to 27.2 % in 2022, mostly accounted for by a spike in PHEV sales in China, and of BYD PHEVs.
As incentives for consumer uptake and legislation around sustainability and emissions increase, the uptake of EVs is predicted to continue the trend of steep incline, including in areas such as Indonesia, Thailand, Turkey, Australia and Brazil who, despite a later uptake than countries like China or the US, have seen 200% growth in H1 2023.
10. VW ID.4/X/Crozz - 87,000
2022 H1 - 63,000 ​​​​​​​

The only VW to feature in the Top 10 is the ID.4, the best selling model from a European brand. Sales counted here include the ID.4 X and ID.4 Crozz made by VW's joint ventures with SAIC and FAW in China. The car features an uncluttered, spacious interior and has a range of 275 miles.
9. GAC Aion Y BEV - 92,000
2022 H1 - 44,000
GAC (Guangzhou Automobile, state owned) is featured twice in this Top 10, with two models of it's Aion brand including the Aion-Y, a compact BEV cross-over. Launched in 2021, the Aion-Y features the ADiGO 3.0 autonomous driving system and automatic parking, and has three battery options for ranges between 460km to 600km, all developed and produced in-house.

8. GAC Aion S\S-Plus BEV - 116,000
2022 H1 - 40,000

The second GAC vehicle in the list, the Aion-S is a mid-size BEV sedan with a 58.8 kWh battery. The car features solar panels on the sunroof that are used to power the interior of the car, including the voice controls and 12.3 inch screen.
7. Wuling HongGuang Mini BEV - 122,000
2022 H1 - 208,000
The only vehicle in this list to decrease sales in comparison to H1 2022 is city car the Wuling HongGuang Mini BEV. The car has battery options offering a range between 120km to 280km. The high sales in 2022 can be attributed to the vehicle cost in comparison to other vehicles on the market — it was the best selling EV in China in 2022.
6. BYD Qin Plus DM-i PHEV - 149,000
2022 H1 - 83,000
Having ceased ICE vehicle production in 2022, BYD has four models in this Top 10 — two mid-size PHEVs and two compact BEVs.
The DM-i powertrain of the Qin Plus combines a single electric motor with a 1.5-litre engine to achieve an output of around 170 horsepower. It has a combined range of over 1,000km and takes under four seconds to go from 0 to 100km/h. There is also a Qin PLUS EV, which has a 71.7 kWh battery and a 600 km range.
5. BYD Dolphin BEV - 159,000
2022 H1 - 59,000
Featuring a range of 265 miles with the 60.4kWh battery option,The BYD Dolphin BEV takes 7 seconds to go from 0-100km/h. Alongside the sustainable fuelling, the car's sports seats are made from vegan leather, offering an eco-friendly, comfortable ride.
4. BYD Yuan Plus/Atto-3 BEV - 203,000
2022 H1 - 55,000
The Yuan Plus is BYDs leading export model, with 37,100 units sold outside China and is known as the Atto-3 in most export markets. The car has been awarded accolades including "2022 New Zealand Car of the Year", "VAB Electric Family Car of the Year of Belgium" and "Best Buy 2023 in Brazil" among others.
3. BYD Song Pro/Plus PHEV - 229,000
2022 H1 - 131,000
Chinese EV automaker BYD was founded in 1995 as a battery maker, and is now the largest maker of PHEVs and the second largest maker of BEVs after Tesla. The company nearly doubled H1 2023 sales to 125 million units, bringing it to number one in the Top 10 EV Companies and global EV sales ranking, with their 633,000 PHEV sales included.
The Song Pro has a range of 312 miles and a 71kWh battery that takes the vehicle from 0-60mph in 9 seconds and provides a top speed of 93 mph (150km/h)
2. Tesla Model 3 - 280,000
2022 H1 - 219,000
With a range of 374 miles (WLTP), the Tesla Model 3 can achieve a 15-minute recharge to 172 miles, and its driver has access to more than 45,000 Supercharger units worldwide. In the sedan category, only Toyota's Camry and Corolla had higher sales in H1 2023, at significantly lower retail prices than for the Model-3.
1. Tesla Model Y - 580,000
2022 H1 - 315,000
Coming in (again) in the number one spot is the Tesla Model Y, leading the global EV sales ranking by a significant margin. Produced in the USA (Fremont, CA and Austin, TX), China (Shanghai) and Germany (Berlin), and featuring a range of 330 miles, the Model Y is now also the world's best selling vehicle of all categories, including ICEs.
Tesla leads global sales of BEVs by a large margin, with a share of 20.8% in all BEVs sold worldwide, 889,000 units delivered in H1 2023.
*********************************************
EV Magazine is dedicated to creating a global community of businesses, experts, and EV enthusiasts with comprehensive insights into automotive and the surrounding sectors.
For more EV insights check out the latest edition of EV Magazine and be sure to follow us on LinkedIn & Twitter.
You may also be interested in Sustainability Magazine and Energy Digital Magazine.
*********************************************
BizClik is a global provider of B2B digital media platforms that cover Executive Communities for CEOs, CFOs, CMOs, Sustainability Leaders, Procurement & Supply Chain Leaders, Technology & AI Leaders, Cyber Leaders, FinTech & InsurTech Leaders as well as covering industries such as Manufacturing, Mining, Energy, EV, Construction, Healthcare + Food & Drink.
BizClik – based in London, Dubai, and New York – offers services such as Content Creation, Advertising & Sponsorship Solutions, Webinars & Events.