ZEEKR partners Plugsurfing to offer EV charging services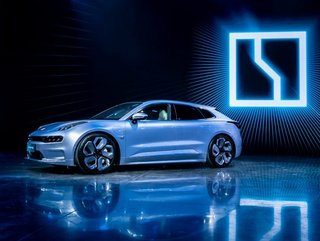 Credit: Geely Motor | An image of the ZEEKR 001 on its launch evening event
Plugsurfing operates a platform with payment access to more than 500 charge point operators, making the ZEEKR brand vehicles more convenient for customers
ZEEKR, the electric mobility technology arm of Geely Holding Group, has teamed up with Plugsurfing to offer a specialised public electric vehicle (EV) charging solution, known as ZEEKR Charge, for its customers in Europe.
The brand made its debut in the European market in June, unveiling luxury models ZEEKR 001 and ZEEKR X initially in Sweden and the Netherlands, before launching in Germany in September 2023. Customers taking delivery of these vehicles later this year will receive a welcome package from ZEEKR Charge, which includes a charging card and pertinent information.
The ZEEKR Charge service grants drivers access to a network of over 550,000 charging stations across 27 European countries. This charging solution is part of ZEEKR's broader power services suite, ZEEKR Power, aimed at enhancing the charging experience for customers.
Plugsurfing, a key player in Europe's e-mobility scene with a reach extending to 550,000 charge points and 1.5 million drivers, has been a pioneer in establishing the European EV charging infrastructure since 2012. ZEEKR will integrate Plugsurfing's modular e-mobility service into its charging offering, utilising the latter's cross-border payment platform which is compatible with over 500 charge point operators in 27 European nations.
"We're really excited to support ZEEKR's European launch with our pan-European EV," says William Gill, Chief Product Officer at Plugsurfing.
"Over our years of experience in the European market, we've built a premium, modular product that helps bring peace of mind to our partners' drivers through our network's reliability and ease of use."
ZEEKR Charge is developed using Plugsurfing's white-label platform and will feature automated onboarding processes and custom in-app visuals to facilitate a smooth transition for ZEEKR drivers into the world of electric vehicle ownership. Plugsurfing will also offer round-the-clock customer support for ZEEKR drivers.
Having already succeeded in China, ZEEKR aims to secure its position in the globally recognised luxury auto market by the end of 2026. Throughout this expansion, Plugsurfing will bolster ZEEKR's efforts by providing its reputable public charging network and services via ZEEKR Charge.
Geely's all-electric vehicle endeavours continue
Aside from its well-known electric vehicle (EV) business Polestar, Geely Motors delivered ZEEKR as an alternative brand with its own essence of innovation and convenience. The ZEEKR brand is one of luxury and the car it created, the ZEEKR 001, was the first of its lineup. Following this, the company released the ZEEKR X into the public eye.
Still in its early stages, ZEEKR gave Geely the chance to venture out with the EV designs. Although Polestar is seen as a standalone pure-play EV business, it most certainly echoes some of the design traits of its parent organisation Volvo.
Playing into its strategy for providing convenience to its customers, working with Plugsurfing allows the company to share the expertise of a reliable partner to offer much more with its products.
"ZEEKR's mission is to accelerate the shift to fully electrified mobility by removing the barriers that are holding people back. Customers are saying 'make it easy'," says Spiros Fotinos, Europe CEO of ZEEKR.
"That is exactly what we intend to do. Thus, we are delighted about our partnership with Plugsurfing, a reliable partner that helps us accelerate the shift to EVs by providing us with a service that will make e-mobility joyful for all."
******
EV Magazine is dedicated to creating a global community of businesses, experts, and EV enthusiasts with comprehensive insights into automotive and the surrounding sectors.
For more EV insights check out the latest edition of EV Magazine and be sure to follow us on LinkedIn & Twitter.
You may also be interested in Sustainability Magazine and Energy Digital Magazine.
*********************************************
BizClik is a global provider of B2B digital media platforms that cover Executive Communities for CEOs, CFOs, CMOs, Sustainability Leaders, Procurement & Supply Chain Leaders, Technology & AI Leaders, Cyber Leaders, FinTech & InsurTech Leaders as well as covering industries such as Manufacturing, Mining, Energy, EV, Construction, Healthcare + Food & Drink.
BizClik – based in London, Dubai, and New York – offers services such as Content Creation, Advertising & Sponsorship Solutions, Webinars & Events.​​​​​​​