Toyota is supported by an EV manufacturer in taking on Tesla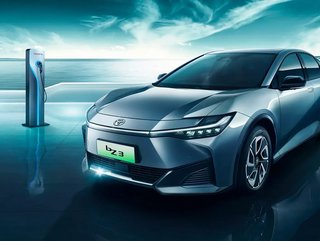 Leveraging BYD batteries, Toyota plans to ramp up production to remain competitive in the EV industry with Tesla being its inspiration for growth
The Japanese automotive manufacturer has been lagging behind despite its early adoption of hybrid-electric power for its Pris model. Toyota is now pushing forward with its electric vehicle (EV) start; it will revamp its current offering to provide more to its customers.
By the end of 2022, the company aims to have rewritten its plan, which is backed by funds of US$38bn. The company's EV rollout will be determined by a working group from within Toyota as it strives for a competitive edge against the market-leading Tesla.
On the 24th October, Toyota unveiled a small electric sedan—the Toyota bZ3—marking the second model of its electrification-dedicated battery-electric vehicle (BEV) range. The aim of the new model is to close the EV adoption gap in China, and will do so by leveraging battery technology from the leading automotive manufacturer, BYD.
"In order to achieve carbon neutrality, Toyota's own technology—as well as the work we are doing with a range of partners and suppliers is essential," a company spokesperson told Reuters.
Targeting the best in the EV market
One of the main drivers for Toyota to compete with Tesla is cost. The company is losing what has been called a "factory cost war" and the company is now looking to bounce back, by incorporating one of Tesla's main competitors into the supply chain.
In order to streamline production and cause minimal disruption to its funds and the supply chain of hybrid and petrol cars, the company redesigned its Toyota New Global Architecture to work as a platform for EVs—known as e-TNGA. The adaptation of its platform results in reduced development and lead time for new electric variants, while maintaining its conventional output.
The e-TNGA platform was devised to support the growth of Toyota's EV presence as the company forecasts a required sales total of 3.5 million vehicles per year in order to remain competitive when 2030 comes around.
Competition with Tesla was not anticipated by Toyota, considering the two companies worked together to produce an all-electric model of its RAV4. At the time of declaring its targets for net-zero emissions, and a dedicated business division to carry out this strategy, Tesla had already set out putting three of its EV models on the road.