MTC backs EV industry through Britishvolt employment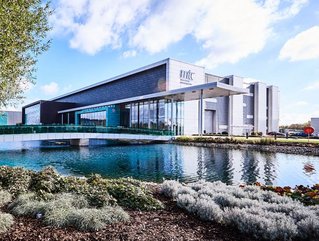 Following the collapse of Britishvolt, MTC serves as relief while providing necessary jobs to the industry—retaining the necessary manufacturing skills
Speculation is a wonderful thing, but it's exciting to share some camaraderie among organisations in the field of technology—with a stake in the EV industry.
In early-January, the UK-based battery manufacturing company, Britishvolt, folded as it had not met its construction targets for its first gigafactory—which would have been the first in the UK.
One of the points raised around this news was employment. Not only did the Britishvolt factory pose great benefits for employment in the country, but was already responsible for colleagues that were involved in the making of the gigafactory.
Needless to say, the company has found its saviour as the Manufacturing Technology Centre (MTC) offers employment to some of its redundant personnel, which eases the blow on the job market.
The MTC is offering more than 50 engineering, manufacturing, and production-supporting roles to Britishvolt staff at its Ansty Park headquarters in Coventry.
"Following the sad news that Britishvolt has fallen into administration, the MTC is offering Britishvolt employees who have been made redundant a wide range of manufacturing, engineering and supporting roles within the MTC organisation," says Vicki Sanderson, Chief People Officer at MTC.

"The UK has long suffered from a shortage of people with the right engineering and associated skills to take the country's manufacturing industry into the future, so it is important that these skills are not lost to other sectors.

"The MTC, as a proud supporter of UK manufacturing and a progressive employer, has more than 50 roles in the West Midlands available and we are offering Britishvolt employees the chance to take these opportunities."
The EV manufacturing industry will bounce back
Britishvolt employees have the opportunity to apply for one of various roles at the MTC, including that of research engineers, laser and metrology engineers and electrical system leaders, technology managers, business transformation advisors, manufacturing engineers, project managers and engineering trainers. Further roles, such as maintenance, finance, and health and safety, will be offered to personnel.

The MTC is a critical organisation in the realm of sustainability, which is responsible for training the next generation of technology experts and devising solutions that support industries from electrification to manufacturing excellence.

Its research and development facility opened at Ansty Park, Coventry, in 2011, following years of strategic planning and a 16-month construction phase. Now the organisation employs more than 700 individuals in various technical fields to support organisations in manufacturing goods and components for the future.