European Commission to crack down on Chinese EV imports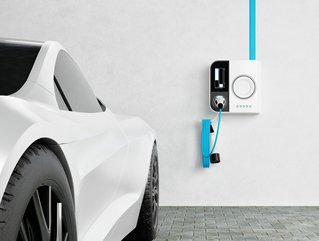 China's EV market and the EU
The European Commission has launched an anti-subsidy investigation against Chinese automakers, cracking down on EV imports into Europe
During her State of the Union speech, the European Commission president Ursula von der Leyen announced plans for the organisation to launch an anti-subsidy investigation in electric vehicles (EVs) imported from China.
With China evolving into a major exporter of cars - primarily due to its dominance in the EV market - the growth has raised alarms for the domestic manufacturing of EVs which is responsible for 6% of the total employment in the European Union (EU).
"In my opinion, this announcement is just the first of several measures that Europe will consider taking in order to protect its local industry," noted Felipe Muñoz, a senior analyst at the London-based auto-industry consultancy JATO Dynamics.
Others believe that the investigation comes as a response to concerns that Europe is too dependent on China. However, such an inquiry could hurt China's expansion into the EV market. In the first 24 hours after von der Leyen's speech, automotive manufacturers SAIC and BYD saw stocks fall by 3%.
"This is the first time in history that Chinese auto brands have a decent chance at beating foreign brands on their home turf," commented MIT Technology Review. "But the investigation, and potentially others to come from more countries looking to compete in the field of EVs, could very well halt their expansion before it really begins in earnest."
What are the concerns regarding the investigation?
The driving concern when it comes to the investigation is the impact that it could have on both the EV industry in China and Europe's Economy. In previous years, Europe has exported more cars to China than imported, however, for the first time in December 2022 it flipped, with Chain having the upper hand when it comes to EV and battery technology. Currently, nearly half the cars exported from China are sold in Europe.
What are the allegations made in the investigation?
So far, official details known regarding the investigation are from von der Leyen's speech, citing that "global markets are now flooded with cheaper Chinese electric cars. And their price is kept artificially low by huge state subsidies."
She adds: "A year ago, we tried to quantify industrial policy spending in several countries, and we found that below-market credit was the most significant instrument used in China, and it was massive relative to every other country."
******
EV Magazine is dedicated to creating a global community of businesses, experts, and EV enthusiasts with comprehensive insights into automotive and the surrounding sectors.
For more EV insights check out the latest edition of EV Magazine and be sure to follow us on LinkedIn & Twitter.
You may also be interested in Sustainability Magazine and Energy Digital Magazine.
*********************************************
BizClik is a global provider of B2B digital media platforms that cover Executive Communities for CEOs, CFOs, CMOs, Sustainability Leaders, Procurement & Supply Chain Leaders, Technology & AI Leaders, Cyber Leaders, FinTech & InsurTech Leaders as well as covering industries such as Manufacturing, Mining, Energy, EV, Construction, Healthcare + Food & Drink.
BizClik – based in London, Dubai, and New York – offers services such as Content Creation, Advertising & Sponsorship Solutions, Webinars & Events.