Align climate commitments with electric public transport ROI
By Miguel Simão, Lead Data Scientist at Stratio Automotive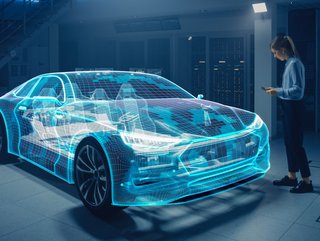 Miguel Simão, Lead Data Scientist at Stratio Automotive, provides thought leadership on the transition to electric buses along with return on investment
Opinion piece by Miguel Simão, Lead Data Scientist at Stratio Automotive

Despite generous grants laid out by central and local governments to incentivise the transition of bus fleets to electric vehicles in line with the UK government's climate control commitments, the necessary action has largely been met with hesitation by public transport fleet operators so far. EV technology is still relatively new, and comes with new challenges to understand and overcome - not least the high cost of adoption for fleet operators.

But the EV landscape also represents unfamiliar ground for traditional fleet managers, and requires a whole new knowledge set relating to life cycle costs, battery maintenance, route management and more. In order to make the case for the initial investment required and successfully adjust their operations from internal combustion engines (ICEs) to electric vehicles (EV) in a way that does not impact the bottom line, public transport companies will need a deeper strategic understanding of the EV transition.
Using data analysis, AI and machine learning tools to build profitable EV strategy
Data analysis, artificial intelligence (AI) and machine learning can go a long way towards helping fleet managers to achieve this strategic understanding and make sense of the new electric world in a profitable way. Combining large-scale data processing with autonomous AI systems and the granular collection of vehicle information allows maintenance teams to gain valuable insights. The integration of these tools with connected vehicles and workshop information results in a continuous feedback loop that continually adapts to new vehicles and technology during the fleet operation.

This results in the ability to analyse the performance of an individual bus, detect errors, predict vehicle range, increase vehicle availability and optimise charging sessions - all contributing to running new EV fleets in an efficient and profitable way.

For example, although upfront costs of EVs are high, the operational cost of an electric bus is significantly lower than an ICE bus due to the price of electricity versus fossil fuels, and the longer-lasting components which require less maintenance. But in order to capitalise on the lower energy costs and ensure a positive ROI, transportation services will need to operate electric buses more intensively and for longer periods than ICE vehicles. Keeping them out of the workshop and on the road will be a crucial part of the economic viability puzzle to ensure mainstream adoption.
EVs require a new approach to vehicle maintenance
This will require a new approach to vehicle maintenance. Typically, this has been carried out preventatively, resulting in the replacement of components before they have reached end of life in order to prevent breakdowns and avoid service disruption. But this is a highly inefficient approach to electric vehicle servicing due to their higher component and labour costs.

However, by integrating predictive solutions that collect and analyse vehicle data during regular operation, fleet managers are able to establish the true remaining useful life (RUL) of components and use the information to intelligently schedule vehicle servicing in order to extend operational life. Moreover, by gaining real-time, actionable insight into the internal faults of electric buses, maintenance managers can diagnose malfunctions remotely. Vehicles stay on the road for longer, maintenance becomes more predictable and less expensive and breakdowns happen less frequently, preventing costly downtime and service disruption.
Spotlight on EV batteries
EV batteries represent the most stark example of the benefits of increasing the lifespan of components. Accounting for around 40% of the total vehicle cost, public transport managers need to take action to extend the battery's life cycle if they hope to achieve a profitable shift to electric fleets. Calculations must be made to account for the degradation of the battery over time and the impact this has on range, as well as a range of factors beyond their control such as weather, traffic, route and load which can alter the distance a bus can travel on one charge.

Without this understanding and visibility, it will be impossible to plan for a smooth, efficient and cost-effective service. But predictive battery analytics can provide an accurate, comprehensive view of the battery health evolution of an EV bus, allowing for effective route planning and charging requirements, as well as usage optimisation metrics to extend the lifespan of the vehicles. By leveraging State of Charge (SoC) and Depth of Discharge (DoD) data, fleet managers can understand if the operation profile can be changed to maximise battery life, reducing the total cost of ownership of electric buses. This type of analysis is fundamental for an operationally successful and profitable EV fleet deployment.
Achieving the lowest cost per mile financially and environmentally
With deadlines for the elimination of ICE vehicles on UK roads fast approaching, the transition to EV vehicles is more a question of when than if for public transport providers. In order to make the change successfully they must combine sustainability with reliability, accessibility and profitability—achieving the lowest cost per mile both financially and environmentally. This can be achieved by extending the life of components, operating vehicles more intensively and for much longer hours, while keeping them out of the workshop and on the road by eliminating downtime.

Embracing predictive maintenance technology will not only smoothe this EV transition but also sustainably spearhead fleet operators into the next generation of e-mobility. By pushing costs down and improving reliability, public transport providers will be able to make their vehicles run for longer, serve more people and secure a return on their considerable investment - all while meeting their climate commitments.