Scout's electrified resurrection in the hands of Volkswagen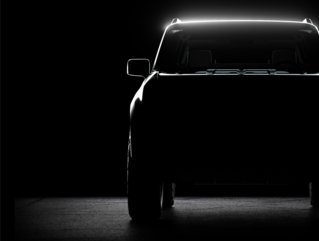 VW teases the Scout Motors resurrection
Announcing the reintroduction of Scout Motors, Volkswagen will target the US EV sector, bringing its own electrified SUVs and pickups to the industry
The German carmaker, Volkswagen (VW) is still a well-loved automotive brand and, as expected from the car company, its electrification journey is well underway.
In 2022, the company hit some important milestones bringing electric vehicles (EVs) into its range, and committed to switching all of its cars in time. But, the automotive giant has another trick up its sleeve, which will likely present a siege of the US EV market.
Before appointing its current CEO, Oliver Blume in September 2022, rumours were spreading about the much anticipated Scout Motors—built on the ideas of International Harvester Scout. When you put all the pieces together, such as the plans to build SUVs and trucks as part of the Scout product range, and the announcement of US expansion by VW, it seems the company is targeting the likes of Rivian and Ford.
Entering the off-road EV market will require a significant level of investment by VW, which can be seen in its recent announcement to fund a US$2bn manufacturing facility in South Carolina—all in the name of Scout Motors.
"The Scout Motors Vehicle Corporation, subsidiary of Volkswagen, has chosen to bring a plant into Blythewood, our industrial park about 1350 acres," the Mayor of Blythewood, Bryan Franklin says.
The effect of this large-scale project will see around 4,000 jobs created in South Carolina with the capacity to build 200,000 Scout vehicles every year.
"We're honoured to partner with South Carolina to usher in this new era for Scout," says the President and CEO of Scout Motors, Scott Keogh.
"Scout has been an American icon since introducing an SUV in 1960. It's the vehicle that took your family on a camping trip, that gave access to the great outdoors, and that showed up on the job site every morning. Today, we're reimagining Scout's original ingenuity and electrifying its future. We're bringing the Scout spirit to South Carolina and it's going to be a hell of a ride."
Overcoming emissions controversy
VW remains one of the most sought after car brands, but since 2021 has been on a journey to decarbonise its operations and its vehicles. Following the diesel-engine emissions scandal, VW took the next steps upon itself to eliminate its emissions in line with the Paris Climate Agreement.
Now firmly invested in EVs, VW has made plans to launch several new electric car models by 2028—assuming foresight of the ban on internal combustion engine (ICE) sales in 2030—in its efforts to meet its carbon neutrality target by 2050.
The relaunch of Scout Motors will not only provide a staple EV but also resurrect a piece of US heritage and bring an iconic into the future of mobility.