ERG CEO shares key insights for sustainable electrification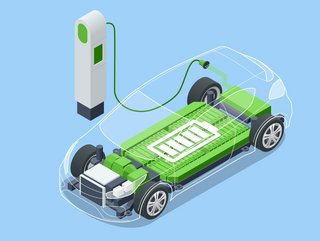 Eurasian Resources Group's CEO is an expert in EV transformation and shares insights into all problem areas related to data and sustainability
Benedikt Sobotka, CEO of Eurasian Resources Group (ERG) and Co-Chair of the Global Battery Alliance (GBA), shares this thoughts on global electrification
At EV Magazine, we're keen to hear from more experts industry-wide and beyond. The electric vehicle (EV) transition impacts many aspects of business and society from energy demand and battery production to the way that retailers operate and marketers reach their audiences.
There's a myriad of opportunities within this realm and more and more businesses are looking in the same direction to differentiate themselves and push forward in a more sustainable way.
Recent insights from the CEO of Eurasian Resources Group (ERG)—who is also the Co-Chair of the Global Battery Alliance (GBA)—Benedikt Sobotka explain some of the key areas of impact. Much of this, as Sobotka will agree, boils down to data.
What's your perspective on the current climate situation?
"Southern Europe is currently facing a climate emergency. Wildfires in Greece, Portugal and Spain have been dominating headlines and are a significant cause for concern. Janez Lenarčič, the European Commissioner for Crisis Management, said: 'The situation that we see in southern Europe shows that we are in the climate crisis. It's already here.' Governments, industry majors and consumers across the world should sit up and take note of the EU Commissioner's words.
"The warning lights on the world's climate dashboard have been flashing for some time, and now most citizens are ready to act, to make personal sacrifices or changes to their consumer behaviour, in order to ensure that our planet is habitable for future generations. A 2023 survey conducted by the European Commission revealed that 93% of EU citizens believe climate change is a "serious problem" and have taken at least one action to tackle it. And in the United States, a 2023 study from the Pew Research Center found that 69% of Americans are in favour of the U.S. taking steps to become carbon neutral by 2050 and 75% support U.S. participation in international efforts to reduce the effects of climate change."
Are consumers and businesses adopting EVs fast enough?
"Beyond public perception surveys, if you wish to find data that is illustrative of the public attitude to climate change, then look no further than EV adoption rates. Take, for example, the International Energy Agency's recent findings that over 2.3 million electric cars were sold globally in the first quarter of 2023, about 25% more than in the same period in 2022, which was a record-breaking year in and of itself. In the UK, over 31,000 BEVs were sold in July, a significant 39% increase on the total sales volumes of June 2022, according to the Society of Motor Manufacturers and Traders (SMMT).
"Such numbers make for promising reading and should inject the EV market with renewed confidence, whilst inspiring policy makers to accelerate investment in the construction of vital EV infrastructure, from improvements in load management across domestic energy systems, to greatly enhanced access to plug-in charging points."
What's the most crucial factor in accelerating EV growth?
"Yet beyond EV adoption rates and the construction of critical infrastructure, a significant and often forgotten challenge looms large over the electrification of the mobility sector. At present, there is a lack of data concerning the true cost of EV adoption, which threatens the long-term success of the EV revolution.
"Consumers are often not aware of the actual cost of adopting an electric vehicle, and face hidden charges when having to undertake critical repairs and maintenance to vehicles. This is a significant problem as such costs can undermine consumer confidence, weaken the long-term prospects of the EV market and challenge the consensus posited by policy makers that EV adoption is a sustainable and lasting solution available to the mass market.
"This quandary has been laid bare in a new report from automotive risk intelligence company Thatcham Research. Published in July 2023, the report claims that no part of the motor insurance claims process will be unaffected by the adoption of BEVs, and at present, there is a lack of understanding concerning the true cost of repairing and maintaining an electric vehicle. The report finds that BEV claims are already 25.5% more expensive than their ICE equivalents and are taking approximately 14% longer to repair.
"Furthermore, it is claimed that the motor insurance industry is yet to adapt to these rising costs, and the implications "remain unquantified on repair capacity, training and skills, cost, and the lifetime sustainability of BEVs." The inability to repair or assess even slightly damaged battery packs after accidents means that insurers have little option but to write off cars with low mileage, resulting in higher premiums. Without widely available performance data, there is a danger that consumers could feel hoodwinked when having to make critical repairs or write off their vehicle."
What role does ESG data play in the EV transition?
"In addition to a lack of financial and performance data concerning EV repair costs, there is also an absence of credible ESG data on the production and procurement of their battery components. But why does this matter to global EV adoption rates?
"The fact is that the EV revolution – and the net-zero transition more widely – hinges on the deployment of huge quantities of critical raw minerals, such as copper, cobalt, lithium and nickel. The average electric car requires six times the mineral inputs of a conventional car. Under the IEA's Sustainable Development Scenario, by 2040, mineral demand for use in EVs and battery storage is expected to grow by over 40 times for lithium and around 20-25 times for cobalt, graphite and nickel.
"Current mineral supply and investment plans fall well short of what is needed to deliver these materials and make electric vehicles a viable, long-term solution for the masses. We must urgently ramp up the supply of these key metals – which is why reliable and comparable ESG data on the battery value chains is so important. At present, issues such as child and forced labour, high GHG emissions, poor working conditions, and environmental damage are rife across the value chain. If mining operators, refiners and other industry players cannot guarantee that batteries are free from such issues, it is only a matter of time before consumers become disillusioned with EVs. Moreover, without such assurances, financial players will further avoid investment in areas like mining, constraining the already tight supply of key battery metals."
Can businesses trace the impact of their batteries?
"Both investor and consumer confidence in the battery sector are vital to the success of the green energy transition. It is therefore apparent that immediate action needs to be taken to ensure there is a greater access to accessible and interpretable data concerning the true cost and sustainability of EVs. The Global Battery Alliance (GBA), the largest multi-stakeholder consortium in the energy storage space of which I am a Co-Chair, is working with its nearly 150 members – including automotive producers, technology companies, mining corporations, NGOs, governments, international organisations, and academia – to bring greater transparency to the EV battery value chain.
"Earlier this year, the GBA launched the world's first Battery Passport pilot, with the aim of collecting, exchanging, collating, and reporting trusted data on EV batteries among all lifecycle stakeholders. The Battery Passport essentially acts as a digital passport of the physical battery in EVs. The pilot were undertaken with participation and example data from GBA members Tesla and Audi, and share information on their batteries' carbon footprint, ESG performance, and material provenance. The GBA has also released Greenhouse Gas, Child Labour and Human Rights Rulebooks to facilitate the collection of standardised, auditable, and comparable data and establish globally harmonised rules for batteries.
"Battery passports will become mandatory in the EU by 2026 – and for good reason. They will be critical to the long-term success of EV adoption. Passports will become a key instrument for sustainable, responsible, and circular battery value chains, and will give investors, consumers and other stakeholders confidence in the sustainable production of EV batteries. More than that, by shedding light on batteries' chemical composition, material provenance and lifecycle, they will assist with battery recycling and end-of-life management.
"The urgent need to cut carbon emissions is encouraging a rapid move toward electrified mobility. Against the backdrop of an escalating climate crisis, the accelerating adoption of EVs in global markets is welcome news. However, regulators, upstream companies like metals producers and downstream automotive producers must urgently work to address the lack of available data on EVs and their battery components. Fundamentally, if the true cost of EVs – their repairs, maintenance and sustainability performance – is opaque or in fact worse relative to ICE vehicles, confidence in the market will falter, spelling disaster for the adoption of EVs and the global transition to electric mobility."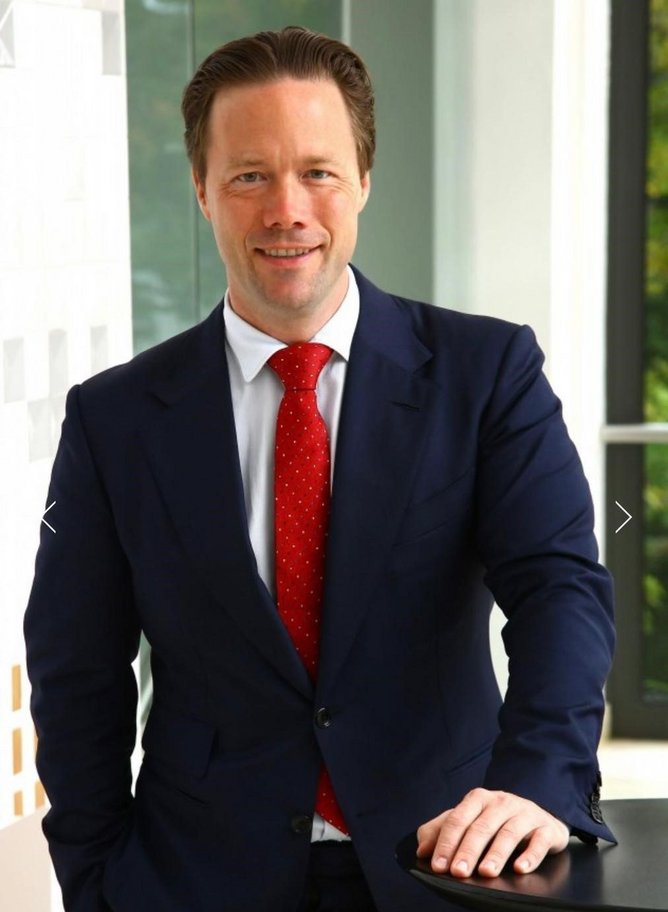 Credit: ERG | Benedikt Sobotka, CEO of Eurasian Resources Group (ERG) and Co-Chair of the Global Battery Alliance (GBA)
Benedikt Sobotka is the CEO of Eurasian Resources Group (ERG), a premier global natural resources conglomerate, with almost 10 years at the helm. ERG leads a workforce of over 80,000 individuals spread across 16 nations on four continents. As one of the metals and mining sector's most significant employers, ERG is truly a global force.
Previously, Sobotka served the resources industry through a few different roles, including his position as Principal at The Boston Consulting Group (BCG), where he held multiple positions in global natural resources practises across the UK, Germany, Russian, and South Africa.
******
Further insights can be found on our website or click here to receive our newsletter with a constant feed of new stories every week.
EV Magazine is dedicated to creating a global community of businesses, experts, and EV enthusiasts with comprehensive insights into automotive and the surrounding sectors.
For more EV insights check out the latest edition of EV Magazine and be sure to follow us on LinkedIn & Twitter.
You may also be interested in Sustainability Magazine and Energy Digital Magazine.
Please also check out our upcoming event - Sustainability LIVE in London on September 6-7 2023.
BizClik is a global provider of B2B digital media platforms that cover Executive Communities for CEOs, CFOs, CMOs, Sustainability Leaders, Procurement & Supply Chain Leaders, Technology & AI Leaders, Cyber Leaders, FinTech & InsurTech Leaders as well as covering industries such as Manufacturing, Mining, Energy, EV, Construction, Healthcare + Food & Drink.
BizClik – based in London, Dubai, and New York – offers services such as Content Creation, Advertising & Sponsorship Solutions, Webinars & Events.