Electric vehicle advocates join Sustainability LIVE 2023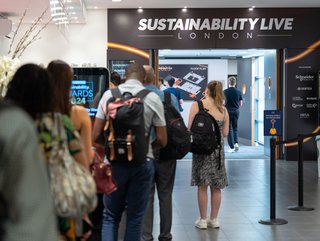 Electric vehicle industry professionals join Sustainability LIVE London 2023 for sustainability and EV-related panels and keynotes
Sustainability LIVE 2023 reaches new heights with a record attendance and high-quality speaker lineup, discussing electrification, EVs, ESG and emissions
Day one of Sustainability LIVE 2023 was as diverse as the industries that it impacts. Speaking to a number of the guest speakers at the event, many of them are keen to share their thoughts, influence businesses, and raise awareness of the impacts that businesses can have on environmental, social and governance (ESG).
Kickstarting the third London-based sustainability conference by BizClik, Scott Birch, Chief Content Officer, and Neil Perry, Head of Multimedia, hosted the main stages of the event. Guest speakers joined the show from a number of leading organisations to discuss more updates to their sustainability strategies, providing some impactful insights for business attendees in the audience as well as viewers watching virtually.
Some of the key points made throughout the day were related to electrification, finance as a sustainability incentive, and electric vehicle (EV) adoption to transform the future of mobility. The sheer scale of interest in sustainability could be seen and counted as the stages spilled into the corridors with more than 900 in-person attendees and 2,100+ viewers online.
From the headline sponsor Schneider Electric, Steve Smith, Head of Global Marketing: Energy Management Thought Leadership and Communications, said:
"It's great to be here at Sustainability LIVE for the third year in a row and also for Schneider Electric to be recognised for the second consecutive year as number one in the Sustainability Magazine Top 100 Companies.
"I spoke on the panel titled 'Net Zero and Planet'. Two of the companies spoke on net-zero emissions reduction while the others were focused more on the planet perspective. Nevertheless, these two topics really aligned throughout the session."
On stage one, Smith opened the show with a rundown of the past years of electrical transformation to electricity 4.0 summarising the current transition state in industrial sectors. Schneider Electric being a key organisation shaping the way that energy infrastructure is supplied and constructed to support an all-electric future powered by sustainable energy.
Sustainability is driven by financial incentives
With a number of initiatives taking place, the key thing now is to scale up efforts to reduce emissions and build renewability into global infrastructure. One of the main points was how finance plays a role in incentivising companies to commit to sustainable actions. As explained in one of the first keynotes of the day, by Magali Anderson, Former Chief Sustainability & Innovation Officer at Holcim, financial commitment is a great way to get more members of a company on board with climate actions.
An example was given, which divulges Holcim's strategy to meet its Science-Based Targets by 2030. If the company fails to meet its goals it will pay a penalty as collateral to raise the profile of ESG in the business.
Execution is key to driving sustainable efforts
Aside from incentives, the real trend among the executives at the event is action. Talking individually with the speakers, many of them explained that there is an immense need to execute plans, which is also driven by collaboration—highlighted by Talia Goldman, ESG Manager at Colpac.
Speaking on how business can make a critical impact on the environment was Beccy Speight, Chief Executive Officer of the Royal Society for Protection of Birds (RSPB), who explained that commerce can be incredibly impactful on how successful the organisation can be in supporting wildlife.
The EV transition conversation between industry experts
Addressing one of the most crucial transformation topics of our time, Sam Clarke, Chief Vehicle Officer of GRIDSERVE, Peter Gallagher, Commercial Director of Extreme E, and Martin Kochman, VP of Customers and Industries at Hitachi, they all spoke in a panel discussion that unpacked the industry, discovering next steps for the future.
Electrification was a key theme of the event, which is a topic that touches many other sustainability businesses that are driving the expansion of EVs or purely adopting them. Nevertheless, an important topic for the viewers in-house and one that will remain.
Join the live stream today to catch more sessions on Day two across both stages with many more exciting announcements to come.
******
Further insights can be found on our website or click here to receive our newsletter with a constant feed of new stories every week.
EV Magazine is dedicated to creating a global community of businesses, experts, and EV enthusiasts with comprehensive insights into automotive and the surrounding sectors.
For more EV insights check out the latest edition of EV Magazine and be sure to follow us on LinkedIn & Twitter.
You may also be interested in Sustainability Magazine and Energy Digital Magazine.
Please also check out our upcoming event - Sustainability LIVE in London on September 6-7 2023.
BizClik is a global provider of B2B digital media platforms that cover Executive Communities for CEOs, CFOs, CMOs, Sustainability Leaders, Procurement & Supply Chain Leaders, Technology & AI Leaders, Cyber Leaders, FinTech & InsurTech Leaders as well as covering industries such as Manufacturing, Mining, Energy, EV, Construction, Healthcare + Food & Drink.
BizClik – based in London, Dubai, and New York – offers services such as Content Creation, Advertising & Sponsorship Solutions, Webinars & Events.