E1 CEO showcases sustainable boat racing at EV Magazine LIVE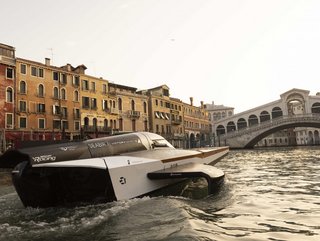 Joining the lineup of EV Magazine LIVE is E1 Series Co-Founder & CEO, Rodi Basso, presenting E1 Series: powering initiatives to leave a sustainable legacy
It is less than two weeks until EV Magazine LIVE, BizClik's first event for 2023. It will bring together some of the most exceptional voices in the world of EVs and their surrounding industries. In this vein, I would like to introduce one of our keynote speakers, Co-Founder & CEO of E1 Series, Rodi Basso.
Who is Rodi Basso?
Basso, and his team at E1 Series, are frontrunners in the landscape, or—more accurately—seascape, of electric boat racing. A Naples-born engineer, with a background in aerospace, Basso wrote his thesis with NASA, during which time he was introduced to some of the world's greatest engineering talents, including those who worked in motorsports.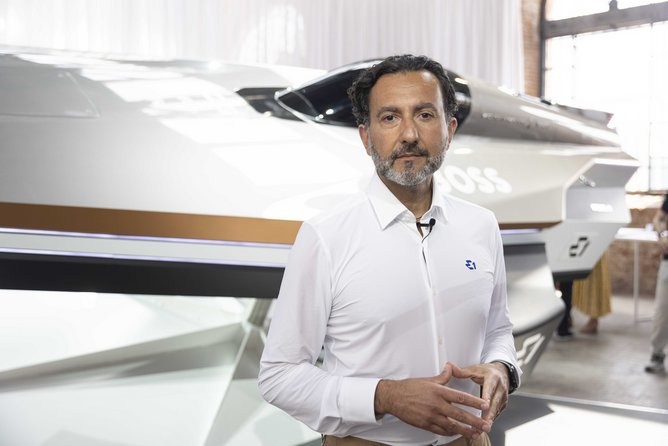 Throughout his career, Basso has worked with Ferrari during its most dominant era in Formula 1, collaborating with F1 greats, such as Rory Byrne, Ross Brawn and Michael Schumacher. Later he became involved with Red Bull Racing, where he worked under the watchful tutelage of legendary engineer, Adrian Newey. With the team going on to win four world titles through F1 star driver, Sebastian Vettel.
Basso later made his way to Magneti Marelli, followed by McLaren Applied Technologies, where he met Spanish businessman and entrepreneur Alejandro Agag, who was at the time developing the new Gen2 car for Formula E—a pairing that so fortuitously led to the founding of the E1 Series.
What is the E1 Series all about?
Founded with Agag, who is also chairman of Formula E holdings, E1 Series was developed under the same ethos as Formula E, which is the only fully electric Championship with an exclusive licence with the Fédération Internationale de l'Automobile (FIA).
Much like oil and water, many believed the electric motor could not safely power a marine vehicle. However, with the innovative work of designer, Sophi Horne, and naval architect, Brunello Acampora, E1 Series were able to push the boundaries of EV to produce the RaceBird.
Using hydrofoil technology, and a sleek design that would look at home in any action movie, the RaceBird has made history by making the E1 Series the first championship acknowledged by the Union Internationale Motonautique (UIM), which is the world governing body for powerboating.
According to Basso, Agag's interest was initially piqued when he invested in Seabird Technologies, who are the makers of the RaceBird, on the premise that their vessels would be used as e-mobility fleets that could be rented like scooters. Agag approached Basso, who was still working for McLaren, for his knowledge on electronics to find out how a vehicle powered by an electric motor could be made to work in water.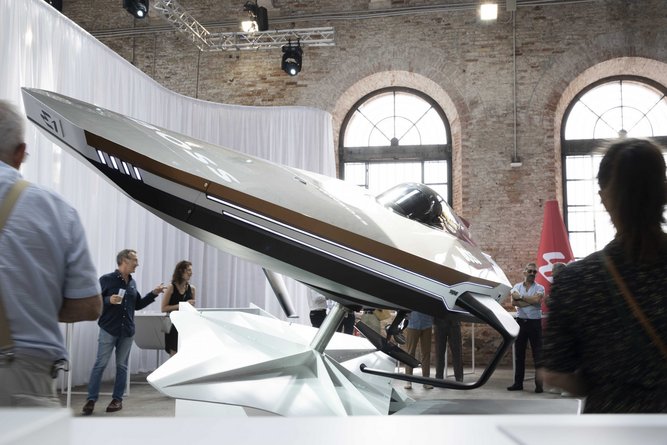 After Basso was able to consider the idea, and the potential that this technology could hold, well aware of Agag's strong hold in the world of motoracing, he suggested that they shape a championship around this very concept. The two went ahead to create a league founded upon exceptional sportsmanship, as well as a future forward commitment to protecting our waterways and coastal areas.
With such an amazing story to tell, we are so incredibly excited for Rodi Basso to join the EV Magazine LIVE lineup to share his knowledge. So, don't miss out!
EV Magazine LIVE will be held live, and streamed globally, on the 2nd February 2023 between 6:30 - 9:00pm at the London Transport Museum. To find out more and get your tickets, please visit the EV Magazine LIVE website.