Turntide Technologies provides devices for electrification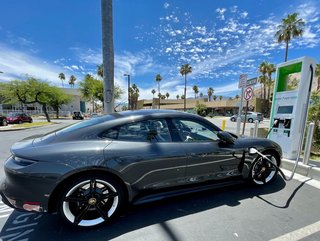 Supporting the EV industry from the development side, Turntide Technologies leverages great partnerships and provide new solutions for electrification
Successful electrification will not only contribute to global climate change, but will also pave the way for new and exciting innovations and projects within the automotive and other industries.

Much of the limelight is on the vehicle manufacturers themselves, but where do they get the components they require?

Turntide Technologies provides electric propulsion for a variety of different applications, including off-road construction equipment, agricultural machines, material handling vehicles, trucks, buses, last mile vehicles, and passenger vehicles, as well as marine and rail transport.

The business is responsible for inventing and scaling breakthrough technologies for electric vehicles (EVs) and launching new products more sustainably. Its integrated, open systems support commercial and industrial vehicles, building operations, and agriculture to optimise global energy consumption.
Climate-change-driven electrification
The company's efforts to help EV and e-mobility companies achieve their goals are influenced by the urgency of climate change.

"Traditionally, commercial vehicle manufacturers have faced barriers to electrification, including power, performance, and total cost of ownership," says Mark Cox, General Manager of Turntide's transport business unit.

"Both the maturation of technologies and recent advances in battery technologies are clearing new pathways for success. Electric machines are now on par with their combustion engine counterparts with added benefits of minimal service and maintenance costs, no exhaust fumes, and increased after-hours/noise-restricted work opportunities."

The company saw great opportunity in the industry and acquired three major EV component suppliers, AVID Technologies, Hyperdrive Innovation, and BorgWarner Gateshead, which are all based in the northeast of the UK. The result, the formation of the Turntide Transport business.

As a whole, the company brings more than 60 years of experience to the industry, leveraging expertise, technology, and long-term company relationships with clients, such as Hitachi Rail, Limach, RS Sailing, Snorkel, and JCB.

The business model of the company is simple, involving working with its clients to design, develop and manufacture the necessary electrification components to fit the needs of each vehicle. The company manages the product right from the concept phase, through to prototyping and confirmation for production. This approach enables Turntide to reduce risk in its supply chain and speeds up its process of bringing products to market.

"As we continue to scale our EV powertrain capabilities, this achievement reflects the broad spectrum of vehicles and equipment embracing electrification," says Chris Pennison, Senior Vice President of Operations for Turntide's transport business unit.

"While passenger cars have become the most recognised adopters of electrification, Turntide is partnering with commercial, industrial, and specialist vehicle OEMs to transition from fossil fuel combustion to fully electric, zero-emission powertrains."