Future-proofing workshops for the EV driving generation
By Marsha Thomas, UK & Ireland Country Manager at PETRONAS Lubricants International (PLI)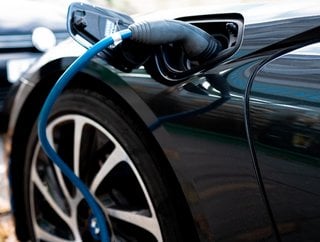 E-mobility is encouraging all areas of the automotive industry to evolve
Marsha Thomas, UK & Ireland Country Manager at PETRONAS Lubricants International (PLI), shares the impact of electric vehicles on automotive workshops
The automotive industry is undergoing a profound transformation driven by the objective of decarbonisation. With the upcoming 2035 ban on new petrol and diesel cars, the shift to hybrid and electric vehicles (EVs) is well underway. With 267,000 new EV's, and 400,000 plug-in Hybrids registered in 2022 alone, the increasing popularity of these vehicles on our roads, together with the emergence of smaller yet more powerful engines present a set of new challenges and opportunities for automotive workshops. To support the new generation of drivers, workshops must embark on their own sustainability journey and explore how they can help their customers drive more efficiently and, in turn, become more sustainable themselves.
So, what are the steps that workshops need to take to ensure they are leveraging the right skills to meet new sustainability needs, customer demand and ultimately, stay profitable? Let's delve into what the future means for automotive workshops.
A sustainable shift in consumer EV demand
Recent EMEA-wide research conducted by PETRONAS Lubricants International (PLI) on sustainability and consumer driving habits revealed a strong desire to contribute to a greener automotive industry. As many as 80% of European consumers aspire to drive more sustainably, however, as many as 12% lack the knowledge and understanding of how to do so. In fact, only 31% of Brits are aware of how to reduce their car's carbon footprint. This is where automotive workshops play an essential role as knowledgeable professionals who can offer more sustainable solutions to their customers.
Getting up to speed with the automotive transition
The automotive industry is constantly evolving as it adapts to governmental mandates and aligns with consumer needs. Workshop mechanics must stay ahead of the curve by continuously improving their knowledge and technical skills and further position themselves as experienced professionals who can advise their customers on the latest updates or changes in the industry.
Vehicles are evolving from combustion engines. We now see pure hybrid vehicles, plug-in hybrids, fully electric vehicles and smaller yet more powerful engines hitting the roads. This multitude of vehicles requires specialised fluids and lubricants to ensure the proper mechanical care is taken according to the type of engine. Lubricants are being developed with optimisation in mind, improving efficiency and reducing emissions. But it's not a one-size-fits-all approach.
For example, EVs don't require engine oil changes, but do require vital fluids to ensure they are performing at their best, and safest - these three vital components are reduction gear, brake and coolant fluids. EVs heavily rely on coolant to flow through the system to stop the all-important battery from overheating, therefore a regular replacement of any coolant fluid is mandatory during servicing. Similarly, it is recommended that brake fluid is replaced in EVs every 40,000 km (25,000 miles) or 2 years. However, much like traditional combustion engines, hybrid vehicles still require the same level of care and therefore the same maintenance. This includes engine oil, transmission oil, coolants and brake fluids.
While the adoption of electric vehicles is increasing, not every new driver has the means to purchase one and will be continuing to drive ICE cars. So how can workshops still help these drivers? PLI's recent research shows that 71% of Europeans already know that oil can contribute to the carbon footprint of cars, but are less aware of other factors that play a role. For instance, by recommending lubricants that are designed to minimise environmental impact or using products that simply have more environmentally friendly packaging, workshops can help drivers take positive action. The PETRONAS Syntium Bag-in-Box is one example of a lubricant which offers exactly this. Not only does it use 97% less plastic compared to traditional packaging, but the formulation of the lubricant itself is proven to improve fuel efficiency by 3%—ultimately reducing a vehicle's carbon footprint.
Having a detailed understanding of the nuances and the different types of fluids available that are specifically designed to enhance the performance and reduce emissions of these new and existing breeds of car, will result in workshops becoming trusted advisors on sustainable driving practices.
There are expert-level training programs already available to help upskill on such knowledge. For example, at PETRONAS Lubricants International we offer professional training for passenger and commercial workshops. Our automotive service provides some of the top-quality products to our workshop partners, as well as expert advice on how to grow independent workshop owners' business in today's complex market and offer support where needed.
These services allow the most up to date information and expertise to be easily accessible, easily digestible and readily available, so look out for these kinds of training solutions via apps which can be downloaded in the palm of your hand. Making full use of such training can help to boost marketing power, giving you the edge versus competitors in terms of service delivery. Networking and collaborative training can also be beneficial in upskilling teams effectively in this new era of sustainable mobility.

Collaboration: We're in it together​​​​​​​

It's important to note that the onus isn't simply on the workshop owner. To successfully navigate the changing automotive landscape and achieve broader industry goals on greener driving, collaborating with partners and distributors is key. You are not alone! By sharing learnings, knowledge and ideas, we can build a better future. The PETRONAS Workshop Network, is one example of a workshop peer group that offers valuable training resources and support to future-proof businesses.
These resources offer workshops the opportunity to enhance their technical skills, broaden their knowledge base, and develop a sustainable mindset. The launch of the MyPLI app is also a great example of how peers can connect with each other. Developed with the professional community in mind, the app offers users a competitive advantage by giving greater access to industry-leading tools and insights. Therefore, by working closely with industry stakeholders, workshops can remain at the forefront of advancements and provide their customers with the best possible service.
It's clear that driving is changing. Vehicles are changing—and they need to. To best support drivers of today and tomorrow, the customer must be at the heart of everything workshops do. Understanding where customers are on their own sustainability journey is crucial for providing tailored support and advice. Only by arming yourself with the training, knowledge, and network, can you put the customer first and remain competitive in a tough marketplace.