Rivus supports First Hydrogen in initial FCEV data gathering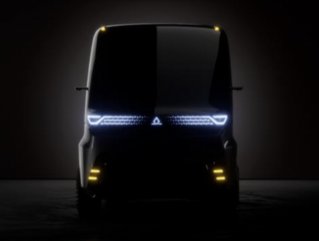 First Hydrogen LCV
Supporting by Rivus fleet management, First Hydrogen is gathering operational data to improve total cost of ownership of its FCEVs for logistics customers
The eyes are on hydrogen fuel-cell technology as the contender to the more established electric vehicle (EV) revolution, but will it meet the same requirements?

Organisations are looking at ways to incorporate hydrogen into the wider zero-emission-vehicle (ZEV) ecosystem, but it seems that hydrogen is second to EVs.

First Hydrogen is working on fuel-cell electric vehicle (FCEV) technology to encourage sustainable transport by different means, and trials have begun with support from the fleet management provider Rivus in its Support Centre in Birmingham, UK.
Will hydrogen meet the needs of logistics operators?
Throughout the month of May, First Hydrogen light-commercial vehicle (LCV) wil be driven on specific routes, incorporating various types of terrain around Birmingham and South Yorkshire. These vehicles will carry different payloads to measure vehicle performance to gain real-time insight into electrified logistics operations.

"We hope that the team at Rivus will enjoy putting our vehicle through its paces and experiencing first-hand how zero emission technology can perform in vehicles of this size," says Steve Gill, CEO Automotive at First Hydrogen.

"Rivus is experienced in working with fleet vehicles and supporting fleet managers every day. We trust that their feedback will help us to make improvements and help us to create a zero-emission mobility solution that meets fleet managers' demands."

Onboard systems will be used to gather trip data for metrics like fuel consumption, mileage, and vehicle efficiency—data that will be used by First Hydrogen to optimise the vehicle's configuration to improve the total cost of ownership (TCO).
Data enables hydrogen-electric vehicle efficiency
With this data available, Rivus will be able to compare the performance of First Hydrogen's vehicle to that of battery-electric vehicles (BEVs) to determine cause for adopting FCEVs over all-electric models.

The vehicle trial will operate in accordance with the UK Aggregated Hydrogen Freight Consortium (AHFC) and leverage GPS and safety solutions operated via the cloud to gain access to vehicle safety details and track the location of vehicles.

"Our Alternative Fuel team is eager to see how the fuel cell LCV performs," says Thomas Merz, Chief Development Officer at Rivus.

"We have designed several routes and duty cycles, which will test how vehicles run under different driving conditions; First Hydrogen's LCV will be undertaking the same exercises we have completed with BEV and ICE vehicles allowing us to deliver accurate assessments on performance to our customers. We can't wait to get started!"