Transport for London tram is electrifying the UK capital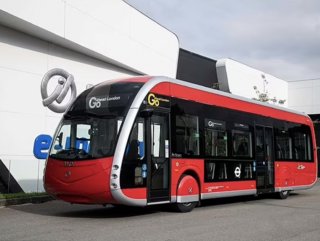 The transport organisation TfL unveiled its electric tram, but how will the initiative electrify the streets of the UK capital to reduce its CO2 emissions?
The news of 20 all-electric trams was released by Transport for London (TfL) at the beginning of November, and aside from their innovative design and bubble-like aesthetics, they will play a critical role in decarbonising the city.
The new trams, which are more like buses, will run on route 358 from Crystal Palace to Orpington as of 2023, after being acquired by London's largest bus operator, Go Ahead. These trams were designed and developed by the Spanish e-mobility firm, Irizar, which manufactures next-generation transport solutions—electrified buses and coaches.
The new tram leverages inverted pantograph technology, which marks a major step towards electrifying urban vehicle infrastructure.
London's electrification requires infrastructure innovation
There is more emphasis on infrastructure in the fight against climate change. While most organisations are talking about electric vehicles (EVs) and the charging dilemma, others are concerned with how they can transport the masses in urban environments.
The application of this in London really sets the pace for electrification as public transport is one of the most sustainable methods, particularly for those travelling within and around cities.
The 358 route will leverage an inverted pantograph system that will connect the trams to the grid, powering 20 new vehicles on the streets of London. The system is also in use on route 132 between North Greenwich and Bexleyheath.
Using this system, the trams are able to charge twice between trips, and the pantograph system will allow them to be charged in less than five minutes, increasing their maximum usage time. They will also be topped up in the depot via a charger on site.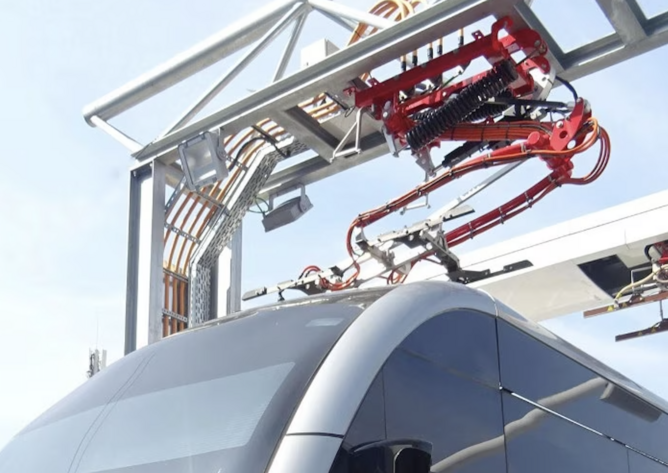 Electric trams are critical for London's e-mobility
Aside from their plush interior and the standard amenities like USB charging ports, luggage racks, passenger information systems, and braille buttons.
As TfL rolls out the trams on route 358, it says this will act as a pilot for more electrified transport routes throughout the city, which will accompany the 850 electric buses that are already in use.
As more solutions hit the streets of London, the city is becoming one of the most polluted cities to take any and eliminate congestion from the city centre. These public transport transport solutions go hand-in-hand with the ULEZ scheme, which sees more emphasis on public transport use and minimal operation of petrol and diesel vehicles in London.