Mercedes-Benz begins production of electric buses for Brazil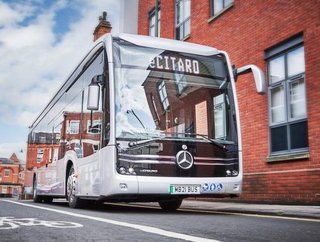 Brazil's economy is growing and so is its demand for electrification, which is why Mercedes-Benz develops electric buses for commuting in Latin America
Often the electric vehicle (EV) discussion is centred around cars, but the demand for e-mobility stretches beyond this to public transport. Commuting times vary across the globe and while hybrid and remote working is shifting the amount of people that travel for work, the travel distance is still very long for many.

Focusing on neighbourhood and city transport, electrification provides various benefits, including carbon reduction, minimal noise pollution and cheaper transport once the necessary infrastructure is in place.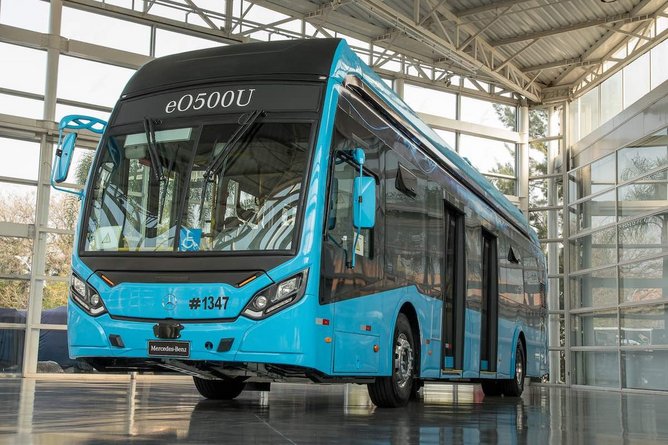 With global reach, Mercedes-Benz Group AG has an important role in this shift as it begins assembly of the first electric bus to be delivered in Brazil in late-2022. With a growing economy in Latin America, the bus is a response to the country's demand for public transport. Plans are currently underway to ensure that 3,000 vehicles are built and operational across Brazil by 2024 with 1,000 of them available in 2023.
Multiple players in the Brazilian EV market
Mercedes is not alone in shifting to the Brazilian market. The China-based battery manufacturer and EV producer, BYD is also invested in the Brazilian public transport sector along with some local importers. As the city of Sao Paulo strives for decarbonisation, there are plans to own around 2,600 electric buses by 2024, which is where the majority of Mercedes' buses will go.
The new bus will be named the eO500U and will hold capacity for 84 passengers with a fully-charged range of 250 kilometres—total investment of 100 million reais (US$18.62mn). The new bus will be equipped with two electric propulsion engines and recharge a full charge within 2.5 to 3 hours. While the cost of the bus is still unclear, Mercedes teased the buses will be 3 to 3.5 times the average cost of an internal combustion engine (ICE) bus.
Mercedes electrifies global cities through public transport
This isn't Mercedes' first venture into public transport. The eCitaro model is an all-electric bus that comes in a few different versions, including standard length and 'flexi' buses. The peak energy output of the bus is 250kW during peak use and 125kW from continuous driving. The eCitaro uses nickel-manganese-cobalt (NMC) battery technology or solid-state modules, in packs ranging from a total of 63kWh and 396kWh—from 12 prismatic battery cells, each achieving 33kWh.
Under Daimler AG, the company has been working hard to deliver more electrification solutions across its entire range of cars, buses and trucks. As a result, the business has recognised electrification as an industry challenge and, as it ventures into electric heavy-goods vehicles (HGVs), the company will work in collaboration with other major developers, Traton—a Volkswagen subsidiary—and Volvo.