Why is legislation turning EV chargers into smart devices?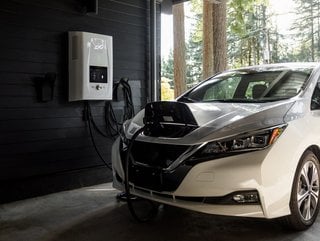 New EU legislation means that electric vehicle (EV) chargers must have smart functions to reduce strain on the energy grid as the industry meets demand
There are a few pain points with electric vehicles (EVs), which not only hinders the adoption by consumers, but also puts strain on locally energy grids as electrification of the automotive industry continues.

The ability to facilitate EV adoption lies within the infrastructure that is not yet equipped to handle such a large number of them. While energy providers look to implement better ways of providing energy to businesses and consumers, they must first manage the current output to ensure that nothing goes unaccounted. But this is mainly to reduce strain on current infrastructure, which, as it stands, could not supply frequent energy to a global fleet of EVs.

This is where data comes in. Navigating the shift to EV across the globe hinges on data and, in the presence of charging stations, it will provide valuable information on current charging capacities and usage. While there is still much to be achieved in terms of infrastructure development, new EU legislation aims to reduce the cost of this by ensuring that all charging points have smart capabilities.
Smart EV charging for a sustainable electricity supply
Smart charging basically refers to connectivity. For drivers, this may not mean much in terms of the way they use EV chargers, in comparison to how they currently work, but it does mean that data will be shared from car to charge and vice versa.

The 'smartness' requirement was announced by the EU earlier this year and takes place today (30th June 2022) as it aims to promote smart charging as a cost effective solution for real estate owners and consumers.

The CEO of Rightcharge—a site helping EV drivers purchase the right charging solution for their homes, Charlie Cook comments on the change in legislation and how it benefits both customers and businesses.

"The regulation is an excellent idea because more drivers will become familiar with smart charging, which allows them to easily charge overnight when it's cleaner and cheaper," says Cook.

"Overnight charging is best for our planet, our pocket and our electricity grid. It cuts energy bills by hundreds per year per household, uses electricity that is 25% cleaner and avoids the need to spend billions of pounds on upgrades to our national grid."

According to Cook, the implementation of smart charging was inevitable as EV adoption increases across Europe and other countries.

"Our cars and our electricity systems have historically been completely disconnected. However, the rise of electric vehicles means the two are now inextricably linked. Charge points are the technology that binds them. And crucially, it's the software in the charge point that dictates the impact electric cars have on our electricity network," Cook says.

"If all drivers have smart charge points that can schedule charging for the cheapest times of day, then our grid will require billions of pounds less in investment to be fit for a 100% EV world. The millions of home charge points that will be installed this decade are a piece of national infrastructure. How well that infrastructure works will be dictated by the decisions of millions of individual homeowners."

As more facets of the EV industry are standardised by the UK and EU, it will open up new doors for the industry, which will thrive on the ability to charge cars fast and provide consistent, less strenuous, supply of renewably-sourced electricity.

Unlike the industry has experienced with fossil fuel vehicles, areas of EV are becoming embedded among legislation that governs other areas of consumer life with charging playing a critical role in meeting the EU's Energy Performance of Buildings Directive (EPBD)