Charging & Infrastructure
Warehousing to support electrification of the auto industry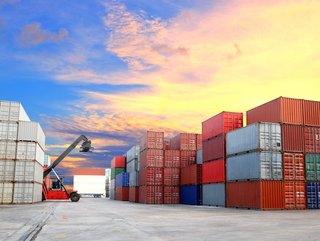 PSA BDP launches state-of-the-art battery warehouse
By creation a purpose-built, state-of-the-art warehouse for EV batteries, PSA BDP is extending its capabilities to operate in an electrified supply chain
Infrastructure is a key component in the mix, but charging is merely one of the factors enabling a sustainable electric vehicle (EV) industry.

To create a more sophisticated, EV-focused supply chain, work is to be done to ensure that the correct facilities are in place to handle the components used in all-electric cars—enabling a steady flow of batteries.

PSA BDP, a prominent global provider of integrated supply chain, transportation, and logistics solutions, recently marked the opening of its state-of-the-art EV battery logistics warehouse in Dunkirk, France, on the evening of the 1st of June.

The inauguration of the newly constructed warehouse, spanning 22,000 square metres, was commemorated with a formal reception attended by distinguished personalities, including Patrice Vergriete, Mayor of Dunkirk and President of the Urban Community of Dunkirk, Xavier Bertrand, President of the Hauts-de-France Region, Franck Dhersin, Vice-President of the Hauts-de-France Region, François-Xavier Bieuville, Sub-Prefect of Dunkirk, Maurice Georges, CEO of Dunkirk-Port, as well as various stakeholders from the EV battery industry, the Port of Dunkirk, the supply chain sector, and PSA BDP.

"Our team is thrilled to commemorate this pivotal moment for PSA BDP and the industry as a whole with the inauguration of this state-of-the-art supply chain centre," says Mike Andaloro, CEO, PSA BDP.

"We are honoured to be surrounded by so many distinguished guests as we celebrate this new opportunity to offer enhanced, sustainable, and end-to-end solutions to EV customers in this flourishing region."

Through this specialised facility, PSA BDP aims to provide contract logistics services to the rapidly expanding Auto EV cluster in the region. The warehouse is BREEAM certified and adheres to the highest standards for sustainable EV battery handling, incorporating features such as in-rack sprinklers, temperature and humidity cameras, quarantine containers, and water basins. The choice of Northern France for this new warehouse stems from the region's emergence as a prominent hub for EV technology, with the announcement of four EV battery gigafactories to date.
In April, PSA BDP also announced its agreement to handle the contract logistics and hinterland transportation for Automotive Cells Company (ACC) in Dunkirk. ACC, a joint venture between Stellantis, Mercedes-Benz, and TotalEnergies' subsidiary Saft, is establishing its first gigafactory in Billy-Berclau, Northern France.
Situated in close proximity to the Port of Dunkirk logistics zone, the PSA BDP warehouse is strategically positioned to cater to the burgeoning Auto EV industry in the region. It offers enhanced connectivity to support the deployment of sustainable solutions like e-trucks, e-barges, and rail transportation. In doing so, PSA BDP contributes to the aspirations of EV battery producers to achieve zero emissions and enable circular supply chains.
At the inauguration event, attendees had the opportunity to witness a test drive of the eActros, Mercedes-Benz's first all-electric truck, travelling from ACC's gigafactory in Billy-Berclau to PSA BDP's warehouse in Dunkirk.
"This new and specialised warehouse addresses all supply chain needs of the burgeoning EV battery industry in Northern France," says Pascal Reinards, Head of Business Development, PSA BDP.
"EV battery manufacturers are seeking to partner with companies that offer the full suite of services and are also flexible enough to adapt to their constantly changing needs. This profile fits PSA BDP perfectly."