Charging & Infrastructure
Tesco charges EV drivers to expand charging infrastructure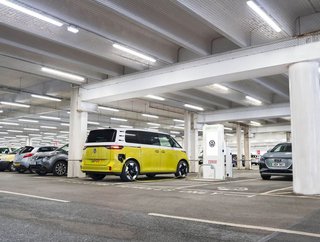 Realising the scale of EV charging demand in the UK, Teso is charging competitive rates to expand its network of electric vehicle charging stations
As it witnesses the scale of charging output from its once free electric vehicle (EV) charging stations, Tesco is now looking to charge customers for its services.

Supermarket customers across the UK were able to charge up their EVs 'on the house' while shopping, providing their local store had EV charging in place. But, with around 86 million miles worth of electricity distributed to shoppers, the company must start charging to expand its charging network.

It currently has charging stations at 550 of its stores across the country, which, in order for the supermarket chain to increase this, its is now charging a minimum of 28p per kilowatt hour (kWh)—a price that could rise to 40p and 50p for faster charging 22kW and 50kW options.

"We've provided more than 86 million miles worth of free charging for customers to date, and our new great value tariffs will build on this with some of the most competitive rates in the market," a spokesperson says.

"These changes will improve access to chargers for all our customers, and enable continued investment in our charging network across the UK."

Fortunately, customers could foresee the tariffs, despite enjoying free charging while shopping. It also seems the customers are backing the idea as it will stop other drivers from parking in EV charging bays for the wrong reasons.

"It's hoped that by making these changs, customers will only top up when they need to, ensuring that they make way for others once their cars are charged. We continue to work with Tesco and Volkswagen to deliver on our commitment to install EV charging at 600 Tesco stores across the UK," a PodPoint representative says.
Adopting sustainable solutions for customer use
The supermarket chain is supported by the leading automotive manufacturer Volkswagen (VW), and the charging solution provider PodPoint, who believe the tariffs are necessary to allow them to continue their great work.

Tesco is very much committed to climate action. Over the past year, there have been some exciting new updates from the company, particularly in terms of the electrification of its fleet.

Following COP26 in Glasgow, the company rolled out electric delivery vans to signify its commitment to the cause. Tesco also released news of its first rigid electric truck, which is used to deliver goods to 400 of its stores—with a 130-mile that alleviates around 30,000 diesel miles annually.

But the partnership between Tesco, VW and PodPoint will increase the availability of charging to encourage consumers to switch their cars to electric. Thanks to the partnership, drivers will find it much easier to consider an EV as their next car.