Charging & Infrastructure
Shell: Accelerating the EV transition with depot charging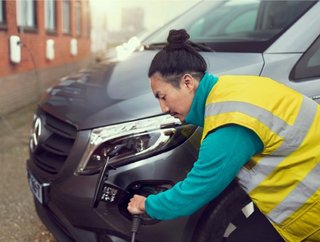 Credit: Shell | The company's General Manager eMobility and Decarbonisation, Hilmar Van Den Dool divulges key insights into the eDepot solution for electric commercial vehicles
General Manager eMobility and Decarbonisation at Shell Hilmar Van Den Dool on eDepot solutions and how they support the transition to electric vehicles
Bringing EVs into a fleet can be a challenge, especially if you are not sure where to start or how to scale up. That's why Shell Fleet Solutions is committed to providing operators with the necessary knowledge and infrastructure to manage the transition successfully.
As Hilmar Van Den Dool, General Manager, eMobility and Decarbonisation at Shell, explains, there's more to electrification than switching to electric vehicles (EVs). And there are many more benefits to approaching the transition holistically, as he explores the capabilities and opportunities that effective depot charging solutions can offer to fleets.
What are the current steps that fleet operators are navigating in the transition to EVs?
In the fast-paced world of delivery and operational fleets, where vehicles are critical to delivering their goods and services, electrification is accelerating. Fleet owners see EVs as the long-term solution, so it's not a case of if fleets will transition to EVs, but when – and the shift is already underway.
We're seeing a similar journey with heavy-duty fleets as well, with McKinsey & Company predicting that the majority of new trucks in Europe, The US and China will be electric by 2035. Given that many organisations operate mixed fleets, electrification across all vehicles presents an effective decarbonisation pathway.
This means businesses need solutions that make EV charging reliable and accessible – giving them peace of mind that their vehicles will be ready to go when needed.
What we must remember is that this transition goes way beyond just the vehicles themselves. Fleets must also replace the energy sources they use to power their operations. Where they previously had a need to access conventional fuels, they now need the ability to charge their vehicles.
To realise the true potential of electrification – and unlock the benefits that come with it – businesses need to explore ways of driving sustainable growth. This means accelerating decarbonisation while maintaining profitability through improved efficiency and operational expenditure (OpEx), by considering the needs of their fleet today and anticipating the requirements of tomorrow.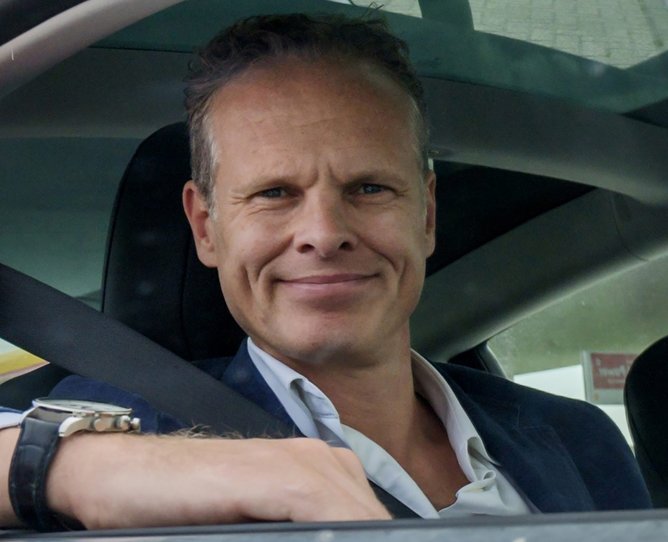 Credit: Shell | Hilmar Van Den Dool, General Manager, eMobility and Decarbonisation at Shell
How can EVs enable more flexibility within a commercial fleet?
Unlike managing internal combustion engine (ICE) vehicles, the choice for EVs isn't as simple as 'petrol or diesel'. Instead, EV charging offers businesses the flexibility to build their infrastructure strategy around their specific requirements – from their fleet size and vehicle mix to their location and energy usage.
Meeting the needs of tomorrow's fleet requires a mindset shift today. This means rethinking when and where vehicles charge. For example, using this enhanced flexibility to build charging times around delivery schedules to make the most of available downtime during the day and at night. It also offers fleets an exciting opportunity to explore depot charging solutions – also referred to as eDepot solutions.
What is an eDepot solution?
eDepot solutions give fleets the ability to charge EVs at their depot.
Typically, this comprises an ecosystem of hardware, software and operational services that support the charging process – including on-site energy solutions to help provide power.
Together, these elements deliver an eDepot solution that enables EV fleets to operate effectively.
What are the benefits of EV deployment to delivery companies?
Electrification offers important opportunities to help delivery fleets reduce their total cost of ownership (TCO), achieve their decarbonisation targets, and gain a competitive advantage by offering customers sustainable services. It also helps them to meet regulations while maintaining access to low- and zero-emission zones.
To unlock those opportunities, fleets will need to consider the role that EV charging plays in their electrification strategy.
For delivery (and operational) fleets, it's expected that the majority of charging will take place at depots, and the remainder will be completed through on-the-go charging. This is where eDepot solutions can provide support – helping fleets to enhance the efficiency of their operations and their drivers, aid energy management, and reduce operating costs – all while supporting emissions reduction.
Equally, it's important to recognise that eDepots are not an emerging solution. They're available today and have the potential to revolutionise the way delivery and operational fleets operate.
What questions should fleet operators ask about their charging infrastructure strategy?
Operational requirements and vehicle mixes change, so it's crucial to approach an EV infrastructure strategy holistically, ensuring that the solutions chosen are scalable and robust enough to support an evolving fleet.
There are several questions fleet operators should ask as they implement this strategy. For example, how quickly do you need to charge each vehicle to keep your operations running as effectively as possible? When is the most convenient time to charge each vehicle to ensure they're ready when needed? And what are the grid tariffs and regulations in your market?
There are also logistical considerations, including the space you have on-site to install charge points, how you can monitor and make the best use of your charging infrastructure to drive performance, and how you can manage the impact of your extra electricity usage on your grid and operations.
Fleet operators don't have to answer these questions alone. Our team works with customers to understand their specific requirements and create a scalable charging solution that powers their EV operations as their fleet evolves.
Discover more about how you can accelerate your fleet's EV transition in Shell Fleet Solutions' latest report, 'Powering fleet decarbonisation with eDepot solutions'. Download the report HERE.