Charging & Infrastructure
Infracapital invests in GRIDSERVE's sustainable EV strategy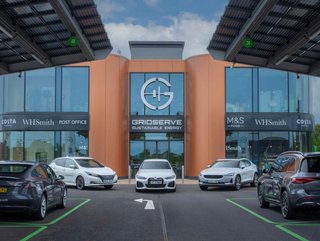 Bringing solar energy into its sustainability efforts, GRIDSERVE secures investment from Infracapital to develop renewable energy for EV charging
Sustainable is a matter of sourcing renewable energy and eliminating fossil fuels from transport. One of the leading organisations in this is GRIDSERVE, the pioneer in electric forecourts that allow drivers to stop and work or socialise while their electric vehicle (EV) charges.
Securing a significant investment from Infracapital, the company will continue to invest in sustainable solutions for e-mobility and decarbonise the transport sector one charging station at a time.
Funding the latest charging infrastructure
The investment of £200mn from the M&G Plc investment subsidiary will provide valuable funds to GRIDSERVE to continue its critical work in EV charging and infrastructure. The plans the company will accelerate include its Sun-to-Wheel energy model, which leverages solar power from its hybrid solar farms to provide renewable energy for its charging hubs dotted around the UK.
"We are delighted to have invested in GRIDSERVE, as part of our ongoing drive to enable positive change and to make a meaningful contribution to the energy transition while delivering value to our investors,'' says Andy Matthews, Head of Greenfield at Infracapital.
"GRIDSERVE is leading the charge in the decarbonisation of the UK's transport system and is led by an experienced management team that has already made great progress in expanding GRIDSERVE's platform. We look forward to working with the GRIDSERVE team as the business moves into this next phase of growth."
As the pioneer of the Electric Highway, GRIDSERVE continues to build upon its offerings with electric forecourts already in operation in Norwich and Braintree, UK. The aim is to broaden the available EV charging infrastructure across the country to ensure 85% coverage, including charging hubs at motorway service stations and retail hotspots.
The investment from Infracapital is enough to deliver more than 5,000 high power chargers by 2025 and further its work with renewable energy.
"Through this investment partnership with Infracapital, we're excited that our plans can accelerate, and it's evident we now have the momentum we require. They are the perfect partners to join our business as we move to the next level as a company," says Toddington Harper, CEO of GRIDSERVE.
"Their commitment to clean tech, infrastructure, and ESG gives our collective organisations deep-rooted synergies around a shared mission. Investment in the future of our planet has never been so important and the IPCC's latest dire warnings solidify the reality that we are in last chance territory, and we therefore need to take action as quickly as possible. This investment partnership will enable GRIDSERVE to continue to rise to this challenge and deliver maximum impact without delay. "