Charging & Infrastructure
Wallbox & Octopus Energy partner to reduce EV charging costs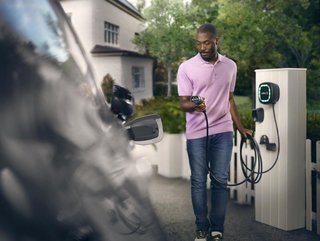 Credit | Wallbox
Intelligent Octopus Go cuts charging costs for EV drivers — including Wallbox customers — whilst taking pressure off the grid, says Octopus' Alex Schoch
As EV uptake continues to increase, and energy costs continue to rise and fluctuate, EV drivers are happy to shop around for the best charging rates.
Innovative providers Wallbox and Octopus Energy Group have partnered to allow Wallbox customers access to the 'Intelligent Octopus Go' tariff by integrating through their Pulsar Max, the smart home charger designed to unlock time and money for EV drivers.
Wallbox is a global technology company dedicated to changing the way the world uses energy. It creates advanced electric vehicle charging and energy management systems that redefine the relationship between users and the network, allowing users to save money, control consumption and live more sustainably. Operative in over 115 countries around the world. Founded in 2015 in Barcelona, Wallbox charging can be found in over 115 countries globally.
Global energy and technology group Octopus Energy is driving the affordable, green energy system of the future. With operations spanning 17 countries, the group invests in, builds and flexibly manages renewable energy, operating a £6 billion portfolio of projects – one of Europe's largest.
Octopus serves 5.8 million customers through its retail arm, and has licensed its advanced data and machine learning platform, Kraken, to support over 30 million customer accounts worldwide through licensing deals with energy companies, including EDF, E.ON and Origin Energy.
"We are proud to announce the partnership with Octopus to implement smart solutions and avoid having to meet increased demand with fossil fuels", said Ashley McFadden, Wallbox Sales Team Lead. "Parliament states that demand for electricity will increase by about 50% by 2035. We believe that EVs will determine a large share of it."
Smart energy management for cheaper EV charging
The strategic partnership between Wallbox and Octopus Energy Group is not the first —previously, Wallbox installed Quasar, the first generation of its bidirectional charger in consumers' households to offer grid services, saving users about £360 annually.
This time around, the use of smart EV charging tariff 'Intelligent Octopus Go' will unlock significant savings for Wallbox customers — some EV drivers save around £600 annually.
Through the system, cars are charged when the grid is cheapest, and usually greenest. It offers an innovative solution for combating climate change and catering to eco-conscious energy consumers.
The 'Intelligent Octopus Go' app allows users to schedule the time and amount of charge they need their car back with. Octopus's tech platform, Kraken, then automates charging during peak renewable energy times, preventing millions of tons of CO2 emissions. It optimises the grid, enhancing energy system reliability and stability, while bringing down energy costs for everyone.
Wallbox and Octopus will cooperate in reducing charging costs. 'Intelligent Octopus Go' manages the UK's largest virtual power plant, surpassing the grid's biggest battery, now at 500MW through electric vehicles.
"We created 'Intelligent Octopus Go' to keep charging costs for EV drivers as low as possible, saving them hundreds of pounds each year whilst taking pressure off the grid by charging their cars when it is greenest. Going green isn't only good for the planet, it's also good for your pocket, and we're thrilled that these super cheap rates are now also available to Wallbox customers", said Alex Schoch, Head of Flexibility and Electrification at Octopus Energy.
*********************************************
EV Magazine is dedicated to creating a global community of businesses, experts, and EV enthusiasts with comprehensive insights into automotive and the surrounding sectors.
For more EV insights check out the latest edition of EV Magazine and be sure to follow us on LinkedIn & Twitter.
You may also be interested in Sustainability Magazine and Energy Digital Magazine.
*********************************************
Net Zero LIVE will be hosted live from the QEII Centre, London on the 6th and 7th of March, and streamed globally via our virtual event platform Brella. Net Zero LIVE London will feature four LIVE themes, incorporating Sustainability LIVE, EV LIVE, Scope 3 LIVE, and Energy LIVE to deliver a holistic conference and exhibition experience with opportunities to connect with like-minded peers and actively contribute to crafting a sustainable future. Following Net Zero LIVE, viewers can also sign up for Sustainability LIVE Dubai and Singapore.
Sign up to the The Global Sustainability & ESG Awards 2024, coming to London on the 11th September 2024.
*********************************************
BizClik is a global provider of B2B digital media platforms that cover Executive Communities for CEOs, CFOs, CMOs, Sustainability Leaders, Procurement & Supply Chain Leaders, Technology & AI Leaders, Cyber Leaders, FinTech & InsurTech Leaders as well as covering industries such as Manufacturing, Mining, Energy, EV, Construction, Healthcare + Food & Drink.
BizClik – based in London, Dubai, and New York – offers services such as Content Creation, Advertising & Sponsorship Solutions, Webinars & Events.