How smart vehicles are driving supply chain transformation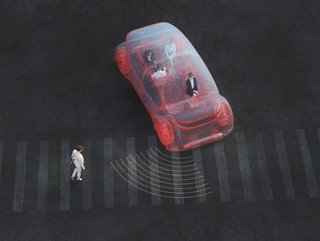 Huge advancements are being made in smart vehicle technologies which, in turn, are driving us towards realising a resilient, 5G-enabled, supply chain 4.0
Global figures currently set the compound annual growth rate of the connected car market at 17.1%, as its 2019 value ($63.03bn) is predicted to increase to $225.16bn by 2027. And it is 5G connectivity that is the driving force behind the sizeable market growth.
The advanced capabilities of the network are enabling manufacturers to better meet global demand, evolve the technological solutions being deployed, and use these vehicles to achieve the eagerly-anticipated supply chain 4.0.
How 5G fuels new smart vehicle capabilities
5G has been a key enabler of advancements in sustainable transport, helping companies across the world to achieve the envisioned ecosystem of all-electric, autonomous vehicles.
"5G can help to accelerate the adoption of autonomous vehicles. It promises transmission speeds up to 20 times faster than current 4G platforms, with significantly lower latency. This means instant access to information and changes to the environment," explained Eric van Vliet, the Telecom Market Development Director for APJ & EMEA at Dell Technologies.
"This can help intelligent vehicles with quick decisions and the ability to communicate with networks, with each other and with the built environment – on a commercial, widely-deployed basis – taking self-driving cars from a gimmick to a valuable part of economic infrastructure."
It's a shift that has been largely driven by the pandemic and the current fuel crisis, both of which have made 5G-enabled features – such as compatible GPS solutions like fuel control, online tracking, and route optimisation – hugely sought-after.
"Deploying next generation internet of things (IoT) technology will help many industries improve efficiencies, and in the case of transport and logistics, 5G linked with IoT will cut energy use. Sensors placed in transportation networks and beyond will monitor and analyse their energy needs and consumption in real time and automatically optimise energy use," explained Aliaksandr Kuushynau, Head of the Wialon platform at Gurtam.
Smart vehicles and the drive towards supply chain 4.0
Fleet managers and supply chain managers across the world are considering making the switch to EVs and smart vehicles. While that requires significant investment, the short-term costs are easily outweighed by the savings and efficiencies enabled over time.
"We tend to think that electric vehicles are more expensive than cars, but that's not true. You have a lot of cheap options on the market," said Miguel Valldecabres Polop, the Chief Executive of EV Dynamics.
And, as the world's fuel prices continue to rise, the payoff time for an electric vehicle reduces in parallel.
"Logistics companies' cost-margins run a fine line between being profitable and making a loss, particularly in the current economic environment, with fuel prices across the USA, increasing by 75% in 2022. Therefore, having the ability to accurately calculate fuel-use before the fact and track potential pain-points – such as where fuel is being used inefficiently – has never been more important," Kuushynau explained.
"5G technology, when used for route monitoring and optimisation, can greatly help improve fuel economy, beyond mere fuel monitoring. Unlike when 3G tech was widespread, this can now be done in real-time, reviewing where even incremental route changes can yield savings, reducing both the time it takes a truck to arrive at a destination, as well as the vehicle's overall mileage."
Meanwhile, more and more cost-effective solutions are being introduced to the market, driven by leaders like BYD.
"And, you've got very cheap and reliable solutions like BYD, which is now the largest company in China. So, if we get those vehicles – which we will if China stops swallowing all the production – then, then you'll see very cheap solutions globally," Polop added.
In fact, for industry leaders like Polop, the cost of the vehicles is a far smaller concern than the actual availability of smart vehicles.
"Normally when I look at business plans, the vehicle pays itself just with the money you save on petrol. The big challenge here is whether the OEMs are gonna be able to supply products to you. If you try to buy a Tesla, I'll bet you won't get it in less than six months," Polop added.
"The big problem is not how fast the companies can adopt, because I think companies will go electric. Especially with the better prices today."
The transformational potential of 5G smart vehicle technology
While smart vehicles will unlock fantastic benefits across numerous industries, it is within global supply chains that we will see the most dramatic transformation.
"Making use of 5G technology in vehicles is not just about fleet owners gaining a competitive advantage by being the first to upgrade. The benefits to consumers, and to the planet – not to mention driver wellbeing – are all equally, if not more, important than having the ability to realise significant cost savings," said Kuushynau.
"And, while it might have taken a significant technological shift, with 3G shutting down to catalyse this infrastructure investment, the logistics industry can be seen as a beacon of light in leading the charge for 5G adoption in vehicles of the future."
As a mission-critical industry, logistics and supply chains rely on GPS, telematics and tracking infrastructure to ensure that their delivery of goods and services is completed as efficiently as possible. And, beyond the cost and fuel savings, this efficiency is even more prized in a post-pandemic world.
"Businesses, as an after-effect of the pandemic, need ever more reliable live tracking of their fleets and operations so that they can respond in a split second to any emerging issues," added Kuushynau.
"The use of 5G in commercial vehicles means that, using telematics and IoT platforms, fleet managers will have access to more accurate route optimisation data, helping to alleviate supply chain issues by preventing bottlenecks on certain routes. And, while these are issues that were present pre-pandemic, in recent years they have been greatly accelerated."
As such, these 5G capabilities will play a pivotal role in making the long-envisioned supply chain 4.0 a reality.
"5G and the use of intelligent vehicles will help make the supply chain 4.0 system possible and affordable – providing the necessary buy-in from stakeholders," van Vliet explained.
"This is true from a high-level logistic point of view, but even on a granular level, 5G enabled driverless vehicles (such as trucks, forklifts, and trolleys) help reduce the need for labour and drive true 24/7 operations."
We are still some way off from seeing the full supply chain benefits. Until these systems achieve complete coverage across all road types, the short term will be dominated by specific use cases of intelligent vehicles and 5G.
But, as supply chains pave the way for developments in vehicle autonomy, the world's 5G providers can take these learnings and apply them to the full breadth of other industries. The revolution of supply chains will quickly drive the same transformations across countless other global sectors.