Data is dealt by connected infrastructure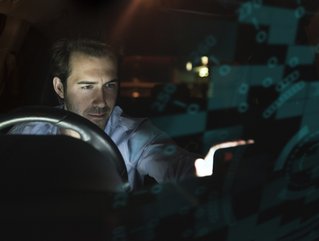 Data is dealt by connected infrastructure
Connected infrastructure enables data sharing, but what happens with it? Arcadis Transport Innovation Director Tim Strong tells us more
Digital connectivity is, these days, ubiquitous and now plays a significant role in mobility. For consumers, this enables better visibility of the road conditions ahead, delays to public transportation, or, in the era of EVs, insight into charger locations and availability.
Drivers are at the heart of connected infrastructure, which is integral in moving the world forward sustainably and economically. But the level of data shared today is leveraged in the corporate environment as well.
The data revolution enables businesses to acquire more data on consumer patterns, trends, and individualise them to uncover their specific needs. With connected infrastructure, this level of insight extends to mobility and how drivers move and interact with their vehicles.
To paint a real picture of the current use of connected data, we turn to an expert in the field of digitised mobility, Tim Strong, Transport Innovation Director at Arcadis. Strong shares a holistic view of connected EV infrastructure and this integrates into the e-mobility landscape.
Starting with connected data, Strong explains how data and insights enable businesses to maintain their hardware, but also how consumers can leverage this to optimise their EV usage.
"Over-the-air software updates for charge points means CPOs can improve systems more quickly and cheaply than requiring site visits, delivering better customer experience," says Strong.
"Zapmap's app maps the majority of public charge points and states that is shows live availability for about 70% of them. This helps drivers plan their routes and stops. Zapmap uses crowdsourced data as one of its sources.
"Apps – for example, Pod Point – enable charging at public charge points without the need for cards or key fobs."
Strong also anticipates that future innovations like wireless charging could also provide further data points for businesses. Connected energy is shaping how consumers interact with charge points as smart charging becomes a crucial component of EV operation.
"Vehicle-to-grid (V2G) smart charging is where energy can flow in two directions, from the grid to EV batteries and from EV batteries back to the grid. This allows the grid to access additional energy to meet peaks in demand, while EV owners still have control over when their EV is charged and ready to use.
"If wireless charging solutions achieve mass market scale, then one could imagine a data exchange between the charger and the vehicle to identify the vehicle, the associated payment details and charging would be initiated without the need for cards, apps etc," says Strong.
Expanding business capabilities with more EV data
More data means more opportunity. As the new gold of the century, data provides businesses with focus points for their marketing efforts, product developments, and overall approach to the customer.
By understanding customer behaviours, businesses are able to make more educated decisions to direct their commercial efforts. Customer insights allow for a better user experience while vehicle insights influence OTA updates – this is all supported by connected infrastructure.
"We are living through a paradigm shift, moving from a mature fossil fuelled state, through a change state. The EV market and specifically customer behaviours, are developing and emerging. It will I suspect be some time before we reach another steady state," says Strong.
"The more granular the data we have on customer behaviour – such as chargepoint utilisation and vehicle state of charge – the better we can plan and manage the charge point networks. Charge point utilisation, state of charge, and fleet movement data could be monetised with organisations from both the public and private sector needing to make investment decisions. In addition, and subject to GDPR, digital marketing and advertising opportunities could emerge from this source of customer, demographic, and movement data."
Solutions that prove beneficial to homeowners, including smart energy management between car and home, also allow companies to generate revenue streams through energy trading while maintaining financial benefits for the customer.
"Vehicle-to-grid (V2G) smart charging applications could allow businesses to generate small amounts of revenue by trading in energy, either by buying from the grid when prices are low and selling to the grid when prices are higher, or generating surplus green energy and selling it to the grid," Strong says.
Through a variety of connected applications, data is vital to providing some of the latest solutions to consumers that improve their livelihoods, and are a result of digital integration with energy solutions and vehicles. As businesses unlock the capabilities of this data, they must continue to do so in a non-invasive way.
But, as more data emerges, it holds the key to accessibility, sustainability, and financial benefits for both business and consumer.