Top 10 companies developing self-driving car technologies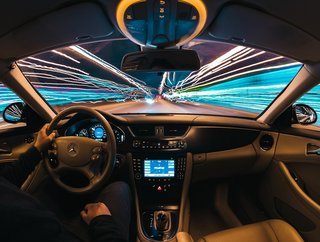 To learn more about self-driving vehicles, particularly EVs, we take a look at the top 10 self-driving vehicle companies leading the way in the industry
Autonomous vehicles, or self-driving cars, are being developed and tested by a number of manufacturers across the globe. These vehicles use a combination of sensors, cameras and artificial intelligence (AI) to travel between destinations.
Research has shown that the production of self-driving cars is expected to reach 800,000 units worldwide between the years 2023-2030.
Despite concerns about the technology and its ability to safeguard passengers from harm, KPMG has predicted the adoption of self-driving vehicle technology could reduce the frequency of accidents by approximately 90%.
Here, we look at the world's most prominent companies in the autonomous vehicle market to learn more about those driving the technology forward.
10. Pony.ai
Offering AI-based solutions for improving the self-driving automobile experience, Pony.ai intends to revolutionise the transportation sector by developing completely autonomous self-driving smart cars.
Pony.ai's technology enables its cars to be intelligent, allowing them to manage complex city driving circumstances including other vehicles, bicycles, and pedestrians with ease.
9. Luminar Technologies
Founded in 2012, Luminar Technologies developed autonomous car sensors and software. The company has partnered with Daimler Trucks, SAIC, and Volvo. Volvo became the first major carmaker to install Luminar Technologies' lidar system as standard equipment in its electrified flagship SUV in 2020, making it the first major automaker to do so.
The company's vision is t make autonomous transportation safe and ubiquitous by enabling the first real-world deployments of autonomous and next-generation safety features at scale.
8. Aptiv PLC
Irish-based Aptiv, with Hyundai Motor Company, manufactures autonomous vehicles and technology through its joint venture, Motional. Motional unveiled its first robotaxi, the all-electric IONIQ 5, in 2021 and plans for the vehicle to be available through the Lyft app on or before 2023.
7. Ford
In 2020 Ford said that its self-driving commercial company would debut in 2022 with vehicles based on the Ford Escape Hybrid crossover. The self-driving vehicle was developed in collaboration with an autonomous vehicle start-up, Argo AI.
Ford has been testing self-driving technology in major cities across the United States with Argo AI. The company also plans to invest around USD$7 bn in autonomous vehicles over the next ten years, with USD$5 bn coming from 2021 onward.
6. Tesla
Electric vehicle company Tesla designs and manufactures electric vehicles, as well as home and grid-scale battery energy storage and related equipment. On top of this, the company has developed a self-driving software platform which is a deep learning-driven improvement of Tesla's baseline advanced driver assistant system (ADAS).
Its Autopilot feature is designed to assist drivers with the most burdensome parts of driving. Autopilot introduces new features and improves existing functionality to make Teslas safer and more capable over time.
5. NVIDIA
Although its main business is in designing graphics processing units for the gaming and professional markets, NVIDIA also creates entire end-to-end transportation solutions. The company's Drive Orin system-on-a-chip serves as the core computer for intelligent vehicles and is at the heart of NVIDIA's Drive Hyperion platform.
This hardware for self-driving cars is used by a number of companies including Lucid Group and BYD and the two say its AI capabilities will enable them to improve the capability of their battery-electric vehicles.
4. General Motors Company
It is expected that General Motors Company's majority-owned subsidiary Cruise will begin manufacturing the company's first self-driving vehicle in the coming years. Just last year, the company announced it will invest USD$3mn in Momenta to accelerate the development of next-generation self-driving technologies for future GM vehicles in China.
GM is also making significant investments to lead the transition to a more sustainable future, led by its vision of a world with zero collisions, zero emissions, and zero congestion.
3. Baidu
Chinese technology company, Baidu, is leading the race in China to develop driverless taxis. The company is looking to deploy cars without humans behind the wheel on Chinese roads for the first time and its first production model, powered by Nvidia chips, will have a high level of automation and deliveries will start next year.
The company's futuristic-looking, largely autonomous hatchback, Robo-1 features sensors, including a lidar, for mapping the road ahead in 3D, that pops up from the hood when activated.
2. Alphabet
Known for its internet services, Google's parent company, Alphabet has also expanded into the world of autonomous vehicles with one of its companies, Waymo. Called the 'the World's Most Experienced Driver' by Alphabet, Waymo offers a commercial ride-hailing service, Waymo One, and freight and cargo transportation services with Waymo Via.
Waymo's cars feature lidar sensors, which enable driverless operations and the detection of obstacles using 360-degree vision technology.
1. Microsoft
Technology giant Microsoft takes the top spot thanks to its cooperation with Volkswagen Group which looks to develop a specific cloud-based platform for future autonomous vehicle systems.
Together, the companies are planning to develop an autonomous driving platform and will see them collaborate to develop a cloud-based system for self-driving cars and advanced driver assistance systems (ADAS), all of which would use Microsoft Azure for computation, AI, and storage.