Robotaxis: mastering the miracle of safe city travel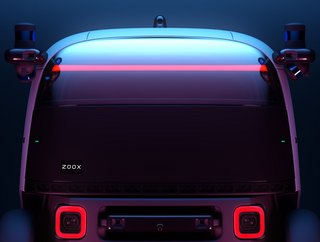 Zoox self-driving car
The electrified vehicle platform catalyses robotaxi innovation, but when will consumers and businesses learn to trust them as much as NVIDIA's Tim Wong?
It seems ludicrous to even say the word. 'Robotaxi'.
A vehicle driven by no one, with limits unbeknown to those who built it.
If you think about it, organisations are coming together to take control of the climate crisis and pass the buck to the technologies that they provide—so there's no wonder people feel their jobs and roles in society may be obsolete in years to come.
So, who does it benefit most? Businesses that wish to leverage the lean capabilities and energy consumption optimisation of digital services, or consumers that simply look for sustainable convenience and safer ways to travel at lower prices?
For one individual behind the scenes at NVIDIA, the latter point about safety is a critical one to consider when thinking about robotaxis and their applications in the future of mobility.
As the Technical Marketing for Automotive Vehicles lead, Tim Wong shares his excitement for revolution in the sector, coming in the form of autonomous driving. Working with the team on the NVIDIA DRIVE solution, Wong is involved in testing its autonomous solutions to ensure it meets safety metrics to support almost any application.
From a commercial perspective, automotive manufacturers rarely want to outsource the entirety of their digital solutions. In a world where most solutions are built by OEMs, for OEMS, NVIDIA has to work with a broad spectrum of stakeholders to ensure its DRIVE solution's interoperability with multiple vehicles' sensor systems.
"I'd love to do a one-size-fits-all solution, but, sadly, it's not. We have our Hyperion sensor set and we give customers our reference of what we think they should have, but we find everyone likes to change things," Wong says.
Combating high accident statistics
One of the inherent benefits of autonomy is safety. This makes up the majority of the argument for robotaxis alongside the notion of efficiency. The risks of automotive affect both the safety of the population and the planet on which they reside.
When it comes to climate change, not many of us can be distracted from the impending 'point of no return', but this can't be said for driving, or for both analogue and digital distractions on the roads.
"If you look at the US accident statistics, 60% of all accidents and property damage in LA last year were due to distracted driving," says Wong.
"That's terrible. That means that we, as drivers in charge of these 4,000lb vehicles, are not paying attention. Whether we're on our phones, adjusting the climate control, talking to someone in the backseat, or even daydreaming, we're not paying attention."
This is one of the drivers of Wong's concern for people's safety, which leads him to talk about his children and how technology could be a more suitable option for families like his that have many miles to cover.
"I have three daughters and, sadly, when they were in school, the after-school activities they picked were different. So my wife was trying to run between, then my mum was able to help out, and then I would help out sometimes.
"But, when you consider things like that where you've got to be in three different places at the same time, it's a little scary to send them via Uber or Lyft," says Wong. "Using an autonomous vehicle where there is no driver, I actually feel more comfortable."
Can commuters trust digital drivers?
While it may seem like an easy thing to say for someone whose role is shaped by technology and autonomous driving developments, there seems to be a simple answer to wider adoption. We asked Wong how commuters can build trust in robotaxi solutions, to which his response made a lot of sense—try it.
Experiencing autonomous driving first-hand has already helped some individuals understand the behaviour of the vehicle and, generally, feel at ease very quickly. Knowledge is also a key factor in understanding how safe autonomous vehicles are.
When put into perspective, the neural network that has been developed for autonomous cars more capable of correctly assessing risks on the road—not to mention the next generation vehicle-to-vehicle (V2V) connectivity on the horizon.
With cars talking to each other while also analysing tens of millions of data points in a 360-degree-view of the vehicle, potential disturbances or incidents are reduced greatly in comparison to the 20-20 vision of the healthiest human drivers.
Such solutions are being adopted across the EV landscape. One of the most recent applications of autonomy is with the Volvo EX90—the latest and safest automobile to be built by the Swedish OEM.
With so many organisations shifting to electric or entering the industry on a pure-play basis, the vast playing field of technology capabilities from EVs is enabling more and more organisations to ready their cars for autonomous capabilities.
Read the full article in the April issue of EV Magazine.