What is BYD's plan to dominate the electric vehicle stage?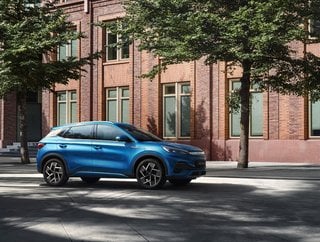 Building its global presence, BYD's rapid expansion is one to admire as it announces the sale of electric vehicles (EVs) in Japan as of the year 2023
The world's largest electric vehicle (EV) maker is taking a holistic approach to electrification.

By offering up passenger cars, as well as public and commercial transport solutions, BYD—an acronym that means 'Build Your Dreams'—is experiencing even further growth as EVs become commonplace in today's society.

As shown in our first issue of EV Magazine, BYD held the market lead in the first half of 2022, having sold over 640,000 EVs for various different applications. But, as the end of the year draws closer, the company shares exciting news, expanding to Japan in early-2023.

This new phase of the company's expansion will also mark the development of two new EV models, which are set to reach Japanese consumers by the end of 2023, increasing the share of the market for battery-electric vehicles (BEVs).
"We hope that we can make our presence felt little by little as we work towards carbon neutrality and as our customers demand a variety of choices," says the company's Chief Executive for Japan, Atsuki Tofukuji.
These decarbonisation efforts will be supported by its electric sports-utility vehicle (SUV) the BYD ATTO 3, and other EV model release.
BYD's impressive growth in 2022
The name BYD is certainly one that has grown in our estimations over the past 12 months. Having dispersed into regional companies holding the same brand name and message, BYD is now showing promising growth opportunities across the globe with growing presence in Europe as well as its rival EV maker's turf in the US.
Not only has the company expanded efforts to serve the passenger EV market, but also provides solutions to other high-polluting transportation methods, including buses, trucks—and there is more to be learned about the Skyrail.
The company was named one of the Fortune Global 500 in August 2022, shortly after unveiling its EV models to the public in July. At the same time as these developments took place, the company went head-first into bus electrification, delivering to organisations in the UK, Washington, and also supplying new electric trucks to enhance California's sustainability agenda.
Exponential EV expansion in the spotlight
BYD's latest display of its pioneering EVs was much larger than its previous press event as it showcased seven BEV models at the Thailand International Motor Expo. This aligns with the company's plans to have a physical presence in the world of digital.
With focus back on the Japanese expansion, BYD plans to open dealerships in 22 Japanese cities as the company enters a market whose major players have seen criticism over their lack of BEV adoption.
As Toyota struggles to get its first EVs into mainstream use, due to safety concerns resulting in product recall, BYD sees its ability to leverage its position and take on a significant percentage of the Japanese automotive market.