How do EV tax credits affect buying an electric vehicle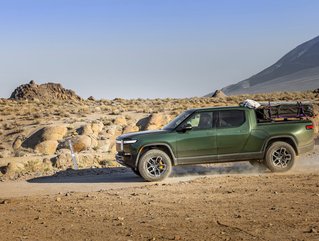 The announcement of EV tax credits allows consumers to save money when buying an electric vehicle, but what exactly does this mean in terms of finances?
While many consumers have shifted their sentiments towards more sustainable solutions, the electric vehicle (EV) industry, alongside governments, is looking for ways to incentivise the adoption of more sustainable transportation.

The announcement of tax credits for EVs in the US sounds very appealing to consumers, but it's important to understand what this means for them. There is also controversy in the industry as some EVs are left out of the fold.
What are EV tax credits?
Perhaps one of the most significant incentives to buy an EV, beyond the overarching issue of sustainability, is tax credits. According to EY's Mobility Consumer Index (MCI) Study 2022, the shift in demand is well underway and more than half (52%) of consumers intend on purchasing an EV as their next car of choice. This comes as no surprise as the industry grows rapidly and more options are available on the market.

The tax credits offered by the US Government is likely to exacerbate this shift as buyers of electric cars will receive US$7,500 tax exemption when they purchase an EV.

"So, that basically means I don't have to pay tax on my new car?"

For clarity, this does not make all EVs exempt from tax. When purchasing one, the buyer will be allowed up to US$7,500, meaning if the total amount is higher than this, tax credits will be capped. Nevertheless, this is good news for all prospective buyers of EVs. It seems to be that many plug-in hybrids are not eligible for the full amount.
Buying a Rivian EV won't make you exempt
In terms of the pricing, the general consensus is that electric vans, trucks and SUVs above US$80,000 do not qualify for the EV tax credit. The same applies to electric sedans up to US$55,000 in value. Although Rivian has suggested prices will be below the threshold for its cars, cheaper models of its vehicles will not be available for a few years.

The government scheme also stipulates a rule for the consumers themselves. Those filing adjusted income of more than US$150,000 will not be eligible for the tax credits, likewise joint filers earning more than US$300,000. This puts tighter restrictions on those that can afford to purchase a vehicle, while opening up opportunities for those with lower incomes that are likely to spread the cost of their new EV.
More consumers buy EVs, but what about charging?
The demand for charging and infrastructure is taking its toll on the overall progress of the electrification industry. The MCI shows that there is a lack of charging stations, which is proving to be a hindrance for those looking to purchase an EV. It's also important to note that the figure is similar to that of range anxiety, which was deemed as a contributing factor by 33% of the survey's respondents.

Home charging seems to be holding up the industry as around 80% of EV owners charge their vehicles at home. The information lacking from this point is the data on journey length and time. With the majority of respondents living in city centres, small towns and suburban areas, is this figure subject to the fact that the population is moving towards areas with more accessible amenities?