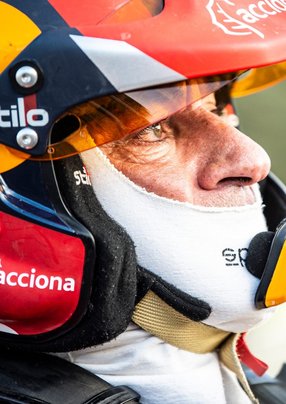 Carlos Sainz
Acciona Racing Extreme E Team
Carlos Sainz, teammate of Laia Sanz at Acciona Racing talks about sustainability in life and how he came to join Extreme E as an important EV initiative
Following the discussion with Laia Sanz, a driver for the Acciona Extreme E team, we're also keen to hear the thoughts of her teammate, Carlos Sainz, who also commented on the sustainability-provoking racing championship.
Sainz won the FIA World Rally Championship (WRC) twice—once in 1990 and again in 1992—and is heralded as one of the greatest rally drivers of all-time. The Spanish driver also won the Dakar Rally three times with his latest win in 2020, and has also received the Princess of Asturias Sports Award for his elite performance in global motorsports.
What goes through your mind as you step into the car?
"You always feel the tension of the moment, even though I have been doing this for more than 40 years. There's a lot of work involved in racing, many hours invested in the cars before we make it to the racetrack, and the moment you step into the car you feel that responsibility to perform. You try to focus and visualise different potential scenarios and then you just go out and try to get the best result you can for the team."
What's the scariest moment you've had racing in Extreme E?
"The crash I had in Sardinia this July, definitely. The worst of it is that the other car came out of the blue, so I couldn't really brace for the impact. One moment I was going for the win and then next thing I knew; I was rolling off the track upside down. It was really painful, but fortunately I was just bruised and then we managed to race again that week in a big team effort to rebuild the car."
What is it about Extreme E that influenced your decision to participate?
"It's just the fact that there are several challenges all at once within Extreme E. This series raises awareness on the fight against climate change, which maybe is one most important global threat at the moment.
"It is electric, so there is also a technical challenge to tackle and we do it by sharing the car with a female driver, Laia in my case, which is pioneering in terms of gender equality. We are doing this with a Spanish team thanks to some partners that really believe in us, so it is just a great opportunity. Plus, I hadn't raced wheel-to-wheel against other cars since the 80s, so I also fancied that."
What sustainability commitments have you made in your daily life?
"I try to optimise the energy consumption of my family home, which goes from ensuring that the home appliances we use are energy efficient to installing solar panels to power up the house and use electric cars in our day-to-day life to further reduce our carbon footprint.
"I have been doing this for a number of years now, but ever since joining Extreme E I have learnt many more things about climate change, its causes and consequences and the things we can do to try and stop it. Therefore, right now I am more aware of the importance of those small actions and the need to implement them in our life. If we all do it, it will surely make a difference."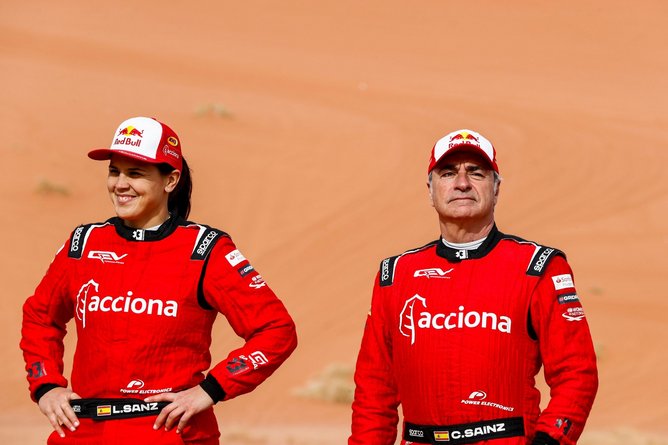 Tell me about your teammate. What's it like racing with them?
"Laia is a great talent. She has had a brilliant career on two-wheels winning multiple world championships and she is really brave for taking the challenge to transition to four-wheels, which is a completely different challenge that has taken her out of her comfort zone.
"She is willing to learn and she is improving really fast. I think she has blossomed in Extreme E this year, because she is already among the fastest on the grid and she is still getting better. I already knew her from the Dakar, but it has been really nice to share this experience in Extreme E with her."