Volkswagen reveals its move into flying electric vehicles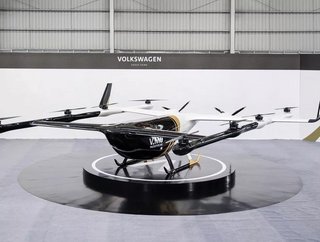 Launching a prototype passenger electric flying car, Volkswagen gives us a taste of innovation and a look into the future of electric vehicles (EVs)
Flying cars used to be a thing of the future, but as the electric vehicle (EV) industry opens up more possibilities in this area, it's looking more likely that we'll be travelling by air on a daily basis.

Volkswagen Group China's reveal shows what the company is up to in regards to personal passenger transport. The company is well-placed in the automotive industry, but the Flying Tiger represents a new era of mobility. The drone-like vehicle shows just how automotive manufacturers are capable of more and will perhaps be moving swiftly into the development of electric Vertical Take-Off and Landing (eVTOL) vehicles.

What is a VTOL?
As it's aptly named, the VTOL may look like a futuristic machine that one could only dream about, but as a form of aircraft, it has the potential to become a passenger vehicle for use on a small scale in comparison to traditional aircraft.
"The launch of this stunning validation model (V.MO) is the first of many remarkable milestones on our exciting journey towards urban air travel, and a perfect example of our 'From China, For China' mission," says Dr Stephan Wöllenstein, CEO of Volkswagen Group China.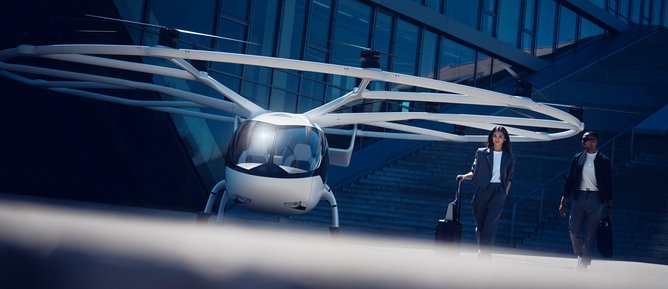 The company will pitch the idea as a premium product for high-net worth customers in China with a flair for technology who wish to use the aircraft for VIP air shuttle services.
But, VW isn't the only company considering the idea that public transport could take place by air. There are other companies well into the development of vehicles like these, which take similar, yet different forms. Volocopter is a prime example as it uses a design that is closer to that of a drone.
Volocopter develops a comprehensive EV range
The company has developed various eVTOL models, including the VoloCity and VoloConnect, which will be leveraged to bridge the gap in mobility. Meanwhile, the VoloDrone is a masterpiece for accessibility, which is capable of transporting heavy goods with a fully-electric platform, reaching 40 kilometres with a payload of up to 200 kilograms.
In July 2022, the company opened its first public exhibition in Asia, allowing more people to view the exciting VoloCity model, which is the company's air taxi product. Asia is just the primary receiver of this type of solution. As mobility changes, air travel across and between cities and provinces could change drastically and organisations are getting creative in terms of how they use electrification to enable more accessibility. While many people think of electric road cars as the answer, there is still much of the aviation industry that is yet to be explored.