The NAF tests electric vehicle range and winter performance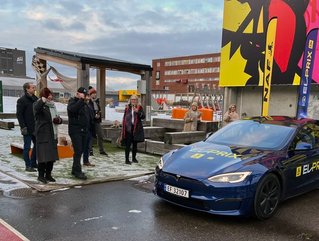 Winter range and performance is an important factor for understanding how efficient electric vehicles are, so the NAF is going about testing multiple cars
The Norwegian Automobile Federation (NAF) is a member club of the Federation Internationale de l'automobile (FIA) and has conducted an important test on electric vehicles (EVs).

The test drive of 29 EVs took place on the 1st and 2nd of February 2023 on a route from Oslo through Lygnasæter, Gjøvik, Ringebu, Dombås, Hjerkinn, Folldal before heading south to Venabygdsfjellet and then back to Ringebu—the perfect testing ground for winter performance.

The specific aim of the trip was to determine the vehicles' ranges in temperatures ranging from 15 degrees celsius to below freezing, which can affect the performance of any battery, let alone that of an electrified vehicle when kept outside in such a climate.

The vehicle praised the most was the Tesla Model S, which was capable of driving 530 km before running out of power. In the previous years, Tesla's Model S Long Range Dual Motor model achieved 521 km between zero degrees and -10. During this year's test, temperatures dropped to as low as -19.

"The range is impressive, and the range loss of 16.4% compared to its official range is a pretty good result," says Nils Soedal, Senior Communications Advisor at the NAF.

While the Tesla had, by far, the longest range, the winner was the Maxus Euniq6 due to how close it came to its WLTP range in sub-zero climates.

"This is the winner this winter. In our test, the best cars are the ones that come closest to their stated range," says Soedal.

"There is a large variation in the extent of range loss from car model to car model. We had some really cold parts on the test route today, but mostly the cars drove in normal winter temperatures.

"We want an official test of the range of electric cars in winter. Our hope is that this will be included in a European winter-WLTP."

Some of the most popular EVs have already been tested by the NAF, this one just two years ago.

What can drivers do to increase range?
As the number of EV drivers increases globally—particularly in areas like Norway which are leading the way in sustainable transportation—they are likely to come across some issues when the temperatures drop. And not everybody has access to a garage to store their car overnight or even public charging at home. More importantly, in rural areas, this could cause concern among EV drivers if they are forced to take longer trips to their nearest amenities.
ChargePoint previously provided some tips on how to manage EV range in the event of cold weather, which, although temperatures are increasing, can still catch some commuters off guard.
The interaction between consumers and dealerships should also give potential EV drivers more insight into what it's like to drive an electric car and the considerations to be made, such as range—often less than anticipated.