Rail Baltica oversees Europe's largest electric rail project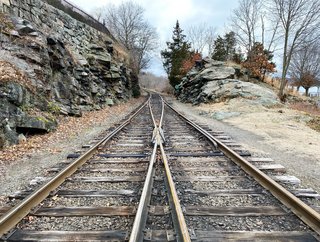 The Baltic states will one day be joined by an electrified rail line. Rail Baltica shortlists the potential partners in the project, costing around €5.8bn
The European rail network saw a steep decline in the number of users as COVID-19 ran its course. While many employees switched to work-from-home or hybrid—and companies continue to transport goods in this way, there is still room to improve upon the emissions of international freight across the continent.

When it comes to commuting, there is potential for lower emission transportation and Rail Baltica is one of the network operators that plans to do so. The company is currently in the process of tendering for its electrified train line to run the Estonia-Latvia-Lithuania journey.

Rail Baltica took applications from a few organisations to develop the 870km electric train line, including:
STC Baltic Electrification
"We are pleased to see the high interest and strong competition as the companies that have applied for the tender represent the largest and most-serious international market players of high-speed railway electrification," says Jean-Marc Bedmar, Head of Systems and Operation at RB Rail.
"The proposed Rail Baltica electrification architecture is based on 2×25 kV Static Frequency Converters and for the first time is implemented in a project of such scale, providing flexible and efficient integration of railway energy subsystem between the countries. We will therefore need to be assured to get the most-competent support available in the global market."
Electrification of rail is no easy feat
The company awarded the contract will undergo the installation of the energy subsystem to operationalise the rail infrastructure from Tallinn, Estonia, through Latvia to the Lithuanian border with Poland. The supplier will provide the critical components to electrify the rail system, including traction power substations, high voltage connection points, public electrical grids, an overhead contact system, energy control command system, and various other components to link the energy source to the subsystem.
The double track that will span 870km will require 2,000km of catenaries, 50,000 masts and around 4,350 tonnes of copper components to enable the transmissions of 900 gigawatt hours per year. Once operational, the Baltic line is expected to increase overall energy consumption across the states by 3%.
The sheer amount of infrastructure required for the project and the energy consumption is a great indicator as to how rail networks across the globe would need to adapt to maintain operations through electrification. Once underway, the project is expected to be a very costly one as well, amounting to around €5.8bn (£5bn), but will encourage socioeconomic developments worth €16.8bn (£14.6bn).