Onto partnership enables easy electric vehicle subscription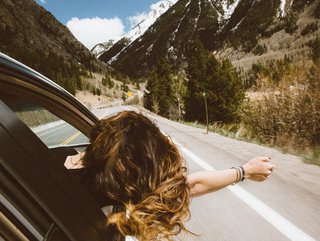 Partnering with The Electric Car Scheme allows Onto to provide electric vehicle (EV) subscription to employees via a salary sacrifice initiative
The way consumers and businesses use vehicles is going to change dramatically over the coming years as, not only will electric vehicles (EVs) take over, but automotive is becoming more of a service than a product.

There is more talk of vehicle leasing and other services taking place more frequently, but subscriptions have a long way to go before they reach their peak, and make vehicle ownership a thing of the past.

One of the services becoming increasingly popular is subscription cars and Onto, one of the companies in this space, is partnering with The Electric Car Scheme—an initiative that encourages more employees to leverage salary sacrifice to pay for their vehicle subscriptions.

The Electric Car Scheme allows companies to offer their employees a 30-60% saving when using government pre-tax incentives to switch to EV subscription service.
"This partnership is an exciting proposition for employers and employees alike," says Onto CEO and Co-Founder, Rob Jolly.
"As the shift to electric cars continues, we want to continue making electric cars accessible to all and provide customers with a cost-effective, hassle-free, flexible experience that also makes them feel good about their impact on the planet."
Exceeding limitations with EV initiatives
In the UK, the salary sacrifice for cars was limited to long-term leases, which excluded many companies with less than two years of trading. With around 810,000 new businesses that opened their doors in 2021, the scheme was inaccessible to them and their employees and they were unable to offer incentives to their employees to switch to EVs.
The subscription market is rapidly growing and with consumers able to access vehicles via app-based services this makes EV adoption much easier, but also provides cost-saving opportunities for those that don't use a car very often.
"More than 80% of employees in the UK want their next car to be an electric car, and it's only right that the government rebate for electric cars is made accessible to as many people as possible," says Thom Groot, CEO and Co-Founder of The Electric Car Scheme.
"Subscriptions have been a great way for people to try driving and owning an electric car. Now The Electric Car Scheme can help more people try electric car subscriptions and make this step as affordable as possible."