Keego Mobility launches its latest micromobility solution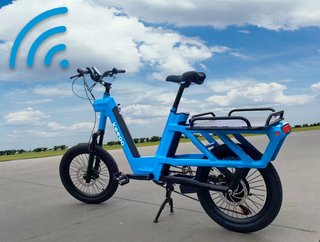 With convenience becoming a key part of city living, Keego Mobility announces its latest e-bike micromobility offering for commuters in the delivery space
Since the onset of the coronavirus pandemic, last-mile logistics has evolved to become more convenient, more sustainable, and to emit less carbon. As a result, food and other deliveries in cities are taken care of by operatives riding on electric bikes or e-scooters.

The implementation of electric micro-mobility is not only inline with city decarbonisation initiatives, but the wider push for sustainability. Keego Mobility is a Taiwanese company with headquarters based in Taipei, which is providing e-bike solutions purpose-built for deliveries. The company currently supplies its e-bikes for use across Dublin in Ireland, Stockholm, Berlin and Singapore.

Connected bikes for delivery goods
The latest solution from the company, the KG3, was designed as a more intuitive solution to last-mile delivery, which will likely be adopted by restaurants and food delivery services. Showcasing its IoT capabilities, the company produced the bike with a connected security system and compatibility with the leading smart locks and operator platforms on the market. This allows users to gain access to data from the bikes, including battery charge, motor, and location through the cloud, making the experience much more convenient.
Keego Mobility's CEO, Philip Corri explains why the product is such a significant development for delivery rides across the globe.
"There are today 30 million drivers who need a clean, fast and reliable delivery ebike which is low maintenance and includes advanced anti-theft solutions. That's the KG3!"
Compatibility with LINKA smart locks allows Keego customers to quickly and safely park and access their e-bikes to make delivery a seamless experience. The company also leverages the leading software from Joyride, a global micromobility platform that supports the development of sustainable mobility.
"When making deliveries, it is the time from pickup to delivery that matters. Add in the prevalence of bike thefts and a good smart lock is a must," says Corri.
"We are proud to announce our cooperation with the original smart lock maker LINKA."
The company's CMO, Elias Ek comments on the use of the Joyride platform.
"Many delivery drivers are renting their delivery vehicles and with the Joyride platform, our customers can quickly set up operations to service the hardworking souls who deliver food and groceries to us," says Ek.
Ever developing electric micromobility solutions
The industry's efforts to decarbonise city living have been witnessed in mass over the past few years as more micromobility offerings appeared on street corners and outside significant public establishments. For those living in cities, there are more and more solutions available for city travel. E-scooters and e-mopeds have become the chosen transport methods for many as they are convenient and cost-effective.