GRIDSERVE claims approval for another EV charging forecourt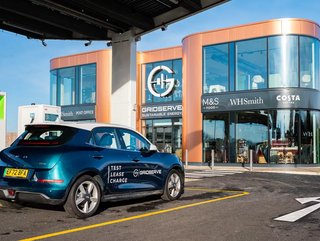 Sustainable energy and forecourt operator, GRIDSERVE scored a new agreement for another Essex-based EV charging forecourt, helping electrify the UK's roads
The electric vehicle (EV) forecourt and charging hub operator, GRIDSERVE Sustainable Energy Limited is well underway with its Electric Highway initiative in the UK, and more forecourts are gaining approval month-on-month.

The company announced its latest approval for an EV charging forecourt development near Basildon, Essex, which marks the next step of GRIDSERVE's commitment to switching consumers to EVs.

Occupying roughly 3.34 acres of greenfield land near the A127 Nevendon Flyover with scope for 31 industry-leading EV chargers to be installed at the site, powering electric passenger cars, bikes, buses, trucks, and any other zero-emission transport travelling in the area.

"We're proud to have been given this opportunity to work with the people of Basildon and are committed to ensuring there are myriad environmental and economic benefits for the local community, beyond having the world's most advanced EV charging facility on their doorstep," says Emma Harding, Permits Manager for GRIDSERVE.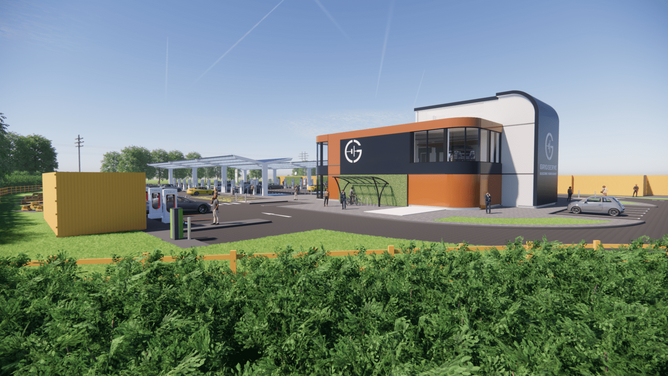 Image rendering of the new GRIDSERVE forecourt to be built in Nevendon, UK.
As a result of this recent success, Essex is increasingly evolving as a EV-friendly hub, and is becoming a model of decarbonisation for the UK's transport industry. With any GRIDSERVE charging solutions, membership for EV charging will be free and contactless payment is accepted to ensure ease of use, and simply the shift to sustainable automobiles.
However, the process of acquiring permissions was not plain sailing, resulting in further sustainable commitment from GRIDSERVE to take care during landscaping procedures. Tree planting was also deemed a priority for the project, and became a key component of the approval.
Such care will go a long way as GRIDSERVE preserves local biodiversity while indirectly cleaning the local atmosphere.
Learn more about GRIDSERVE at EV Magazine LIVE
Joining us at the Inaugural EV Magazine LIVE, Sam Clarke, Chief Vehicle Officer at GRIDSERVE will be delving further into the vision and mission of the sustainable energy firm and detailing the achievements of its unique electrification business model.
Earlier this year, we visited the Norwich forecourt to meet with Clarke and find out more about the industry it operates in and the unique model it has in place to ensure a sustainable energy supply chain.
As the operator of its own energy infrastructure, all GRIDSERVE hubs are powered by renewable energy, sourced directly from its own sites, allowing customers peace-of-mind that switching to an EV is doing the planet a favour.
Aside from its sustainable energy endeavours, one of the main functions of GRIDSERVE forecourts is to provide new EV drivers with the opportunity to ask all the questions they need to ensure a seamless transition to zero-emissions vehicles. The service makes it easy to weigh up the cost and convenience of an electric car, by leasing some of the most sought after electric passenger cars on the market.


Tune in to EV Magazine LIVE from wherever you are in the world via the Brella networking platform and stay in the loop by subscribing to EV Magazine's monthly publications.