Airbus technology marks future of battery-electric planes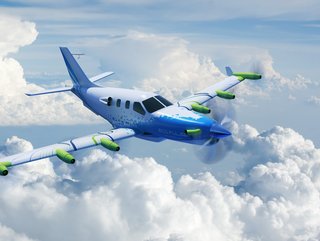 Over the past few years, Airbus has been developing technology to replace convention combustion engines to create and fly battery-electric aircraft
While the electrification of planes may seem like a lifetime away, Airbus is already working on this, having started on its electrification journey back in 2010.

Navigating the many challenges and safety protocols of air travel is no easy task. But, the company has already been working on the propulsion system to couple with the light aircraft platform supplied by Daher, a French aircraft brand owned by the aerospace manufacturer SOCATA.
Electrification is the future of air transport
Airbus is one of the leading manufacturers in the aircraft industry, with its most commonly used planes being the A321, A330, and A340, to name a few. But the future of the company is wrapped in electric vehicle engineering and to showcase this is its EcoPulse hybrid-propulsion aircraft demonstrator, which is developed alongside its partner orgnanisations Daher and Safran Group. As a rocket engineering company, Safran is already focused on making jet propulsion sustainable also with applications in space exploration.
The EcoPulse operates with a high voltage lithium ion (Li-ion) battery and features six propeller systems mounted to its wings. The propeller systems are powered by 50kW ENGINeUS electric motors and an auxiliary power unit.
Airbus' involvement in the project is to develop the high-energy-density battery, aerodynamic and acoustic integration of the distributed propulsion system, and the computer system for flight control. Safran is responsible for distributed hybrid-propulsion system integration.
Daher's task in the project is to install the components supplied by Airbus and Safran as well as carrying out analysis and testing of the aircraft, which means working closely with a supporting party, the French Civil Aviation Research Council (CORAC) and the French Civil Aviation Authority (DGAC).
The EcoPulse has already undergone, and successfully completed, a preliminary design review. As of now, the company is working on the assembly of physical components and testing in suitable conditions, such as wind tunnel testing at its facility based in Filton, UK.
Many milestones in electric flight engineering
Through electrification, Airbus has begun to realise the many applications for electricity in the aviation industry.
The company is currently working on solutions to decarbonise air travel and its efforts over the years have proven the complexity of the task. A joint development project with Rolls-Royce resulted in research and development (R&D) work into the E-Fan X demonstrator, which was due to undergo its first flight in 2021, but was cancelled a year before. As one of many projects undertaken, the company continues on its electrification path as it pools its resources into its smaller aircraft projects.
A sporting approach to aircraft electrification
Take an aircraft to its limits and it's sure to meet the safety requirements of international travel. The Air Race E is the next step in raising awareness of the innovation that is taking place in the industry.