Charging & Infrastructure
Bi-directional charging turns EVs into battery energy assets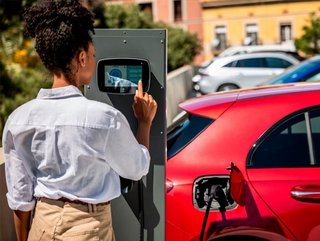 Bi-directional charging turns EVs into battery energy assets
Bi-directional charging is an enabler of low-cost and efficiency and Guillem Ivañez from Wallbox shares the solution's consumer and commercial benefits
There are more benefits to be gained from EVs than simply developing more sustainability models for the brands that consumers all know and love. While many consumers and businesses understand the sense of urgency around climate change and the need to find less pollutant alternatives to fossil-fuel-powered cars, there are also many pros to battery-electric vehicles (BEVs) that are yet to be truly leveraged in a renewable energy ecosystem.
Bi-directional charging is one of them, which is often seen as a bonus for drivers, but realistically this could be a game-changer for homeowners, business owners, and the mobility network at large as it looks to create a more connected mobility system and optimise the use of energy.
To find out more about what it means to have bi-directional charging in place and why this idea was brought to fruition, Guillem Ivañez (GI), Head of Product, Bi-directional Charging at Wallbox answers our questions on the topic.
TS: What exactly is bi-directional charging?
GI: Bi-directional charging unlocks the power of the biggest battery you will have in your home, your EV battery. Quasar 2 empowers people to take control of their energy consumption by letting them charge when energy is cheapest and send the power back to their homes or the grid when grid energy is expensive. This process is referred to as Vehicle-to-Home (V2H).
In addition, for certain regions, EV users with a Quasar 2 can decide to sell energy back to the grid and build additional revenue streams from their car and charger, this is a game changer for the industry as it will also enable us to improve grid resilience. This process is referred to as Vehicle-to-Grid (V2G).
TS: Where does the idea of bi-directional charging come from?
GI: Bi-directional charging was born after a natural disaster: Great East coast Fukushima, 2011. After the earthquake and the subsequent tsunami, Japan suffered severe blackouts. To accommodate their energy needs they used EVs during recovery efforts to support rescue and medical personnel. Electricity was required to assist in the rescue efforts and CHAdeMO's functionality allowed them to use power from the EVs. That was the first implementation of CHAdeMO's V2X functionality.
After this natural disaster Japan developed a bi-directional protocol to use EV batteries as distributed energy resources to formalise the process for future emergencies. Until recently, CHAdeMO was the only protocol that enabled V2X (Vehicle-to-Everything) technology, among the international DC charging standards.
In 2019, Wallbox launched Quasar, the world's first bi-directional EV charger for the home, which utilised a CHAdeMO connector. This charger has been utilised by a number of V2X projects globally, including Octopus Energy's Powerloop project.
At Wallbox we believe that bi-directional charging is a key solution to empower people to get more out of EVs and build a more resilient renewable energy based electricity grid.
TS: How can bi-directional charging save businesses money?
GI: Using the battery of a parked EV as an energy asset is simple. Charge the EV when energy from the grid is cheapest (or even free when you incorporate solar PV panels) and power your business when energy is more expensive.
One of the key areas in which bi-directional charging can be used to save a businesses money is through incorporating it into energy management systems.
On an individual scale, an Australian winery in the Barossa Valley has adopted a 40-kWh Nissan LEAF lithium battery as the main energy source powering its business. As Nissan LEAF's are capable of bi-directional energy loading they are able to perform V2H and V2G. Installing our bi-directional charger, Quasar, and connecting it to their solar PV system has allowed them to transition from spending US$6,000 annually on electricity to making a profit of about US$50 a week from selling their excess power to the grid, meaning an annual profit of around US$2,500.
On a larger scale, SIRIUS, Wallbox's pioneering energy intelligence solution, balances a number of distributed energy resources, but importantly incorporates 23 bi-directional cars connected to Quasars. This sophisticated software that was developed to incorporate V2B (vehicle-to-building) technology into a commercial energy management system has allowed Wallbox to optimise its energy use, saving 85,000euro per year in electricity bills.
TS: Are there more potential opportunities in bi-directional charging?
GI: A key obstacle to the green energy transition is the inconsistent production of renewable energy sources. The grid needs to match generation and consumption. The more renewables used, the more difficult this becomes.
To successfully move from fossil fuels to renewable energy, we need to build a new paradigm where instead of matching generation to consumption, we couple demand response systems with bi-directional charging to build decentralised energy networks. Bi-directional charging allows us to use EVs, which will soon be the world's largest source of lithium batteries, to store energy during peak production periods and use it later to manage energy distribution and stabilise the grid.
Aside from allowing societies to move to flexible energy consumption systems, bi-directional charging can help:
1. Reduce costs relating to transmission, distribution and transformation infrastructure.
2. Improve grid resilience through decentralised generation and flexible consumption.
3. Alter the status quo by decentralising and democratising energy and providing the end user with tools to optimise and control their energy consumption and gain energy independence.
4. Build a new infrastructure paradigm by using EVs as a decentralised power network connected through bi-directional charger. An EV can store enough electricity to supply up to 5 homes for 24h, at scale the technology will transform energy networks as we know them.
TS: Can you share any successful examples of cost savings through bi-directional charging?
GI: In February 2020, Wallbox grew by more than 11,000 square metres and exceeded 650 workplaces, and a grid power of 400kW was needed, while that available was only 173kW. Instead of upgrading the grid infrastructure which would have cost more than €500,000, Wallbox developed SIRIUS, Wallbox's pioneering energy intelligence solution, which harnesses the power of bi-directional charging.
SIRIUS enabled the integration of the electric grid with the company's distributed energy resources (DERs) composed of 400kWp of solar panels, bi-directional EV chargers, 23 Nissan LEAF and 560 kWh stationary batteries, balancing all DERs in real-time to optimise the building's energy consumption, reducing the company's environmental impact and saving money.
By investing around €415,000 in SIRIUS instead of more than €500,000 for grid upgrades, Wallbox reduced implementation time from 12 to 4 months and saved more than €85,000 per year in electricity bills.