Self-driving heavy-goods EVs will soon be on the road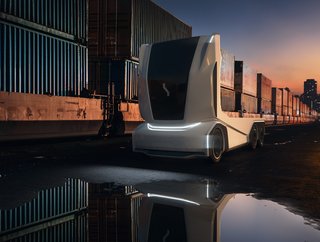 Autonomous driving will soon be the differentiator between EVs, but the trucking companies are also gearing up to automate their commercial vehicle fleets
Autonomous driving seems like a thing of the future, but for the trucking industry this is a major characteristic that will differentiate the heavy goods electric vehicle (EV) offerings on the market. Data provides manufacturers of large goods vehicles with more insights that will help keep all drivers safe on the roads.

As well-established HGV manufacturing firms are looking into electrification, the US industry is aiming one step ahead. Aurora is one of the firms enabling the industry to adopt e-mobility solutions for 'big rigs' and in October 2021 it announced Aurora Horizon, the company's solution to automating the trucking industry.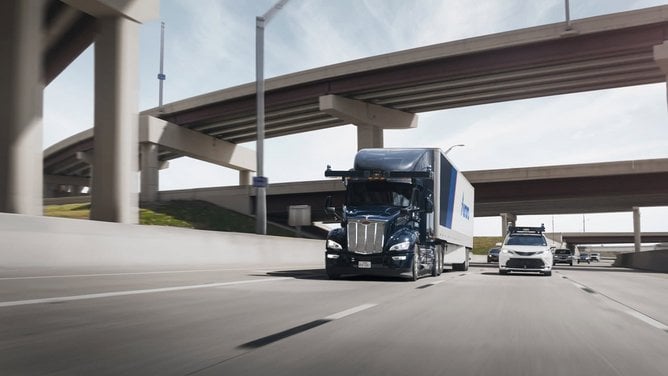 Self-driving trucks are coming
The Aurora Horizon platform was built to provide carriers and private fleet operators with scalable solutions for transportation. The system is powered by its Aurora Driver and is equipped with a squirt of tools that allow for the integration of the platform into Class seven and Class eight trucks.
To avoid concerns around the safety and reliability of the product Aurora is working with its partner original equipment manufacturers (OEMs) and customers to ensure the solution is continuously refined. The company leverages and builds upon self-driving technologies that were acquired from Uber and offers it to fleets across the US. Marketing of the Aurora Horizon product will begin at the end of 2023 and it will first be offered to Texas before stretching across the rest of the country.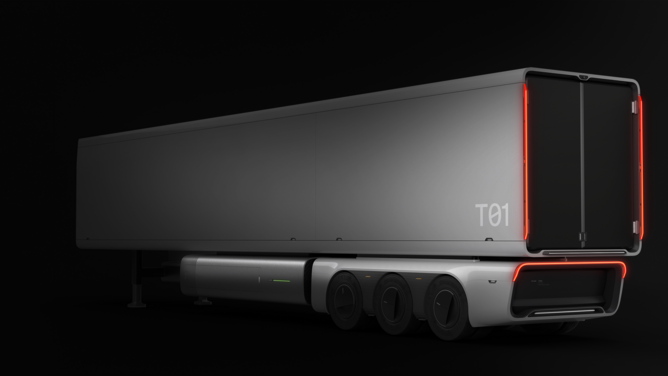 Building autonomous trailers that provide insights
Another organisation in the smart trucking space is Einride, which is developing an autonomous trailer that generates data on its load and usage. The trailer will be accompanied by the Pod—an autonomous truck that is currently in its development stage—but the smart electric trailer can be hitched to any truck to provide it with up to 400 miles of extra range.
Remote driving assistance could also become part of Einride's solutions portfolio, which is similar to that used for military drones.
Partnering with Daimler to automate trucking
A partnership between Torc and Daimler that formed in 2019 is also making waves in the self-driving truck market. Torc is an artificial intelligence (AI) firm developing solutions for Daimler, which was formed from part of Virginia Tech.
Both companies are focused on providing safe solutions for trucks that will be allowed to roam the roads occupied by human drivers.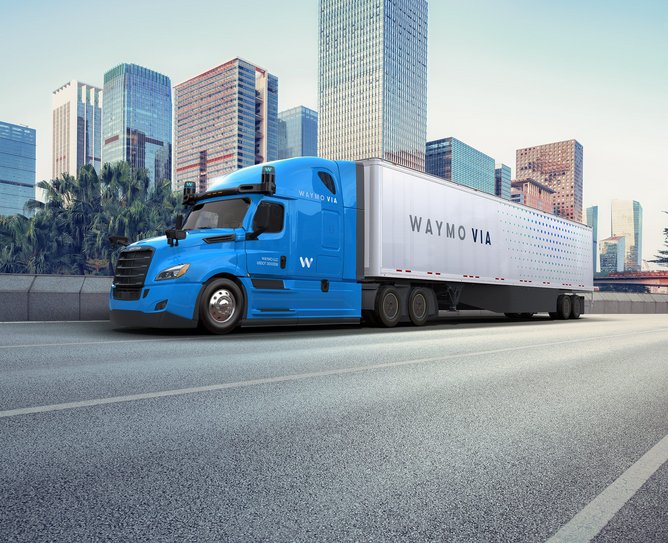 Waymo Via brings together two tech brands
Owned by Google's parent firm, Alphabet, Waymo provides innovative solutions for trucking, such as increased perception of the activities taking place around the truck and planning the route ahead with an intelligent understanding of the road network.
Waymo has taken its initiatives from its automation of electric cars and applied it to the trucking industry while considering further technologies to support drivers, such as dynamic motion controls to assist with the difficulties presented from a truck's size and turning radius.