Visa reinvents the EV experience with connected car services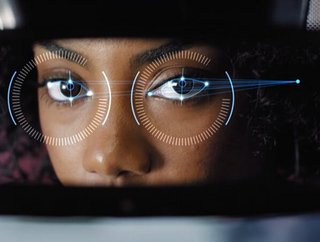 Credit: Visa | Tokens allow a car to recognise the driver's identity, giving them access to digital wallet payments
Visa's connected car solutions enable swifter in-car payments and is another reason for businesses to adopt electric vehicle (EV) fleets and company cars
Industries have recognised that cars should be no different to any other digital device. First there were payment cards, then options to embed payments to the smartphone, but now automotive manufacturers are looking to deliver built-in payments in the form of connected car solutions.
Visa is doing more to enable this as it offers up new solutions to allow in-car payments that are reliable and secure, and it's working with some of the world's most important original equipment manufacturers (OEMs) to roll this out.
In 2021, Visa declared a global technology partnership with Daimler Mobility to support customers in Europe with a digital in-car payment method for buying goods and services using their fingerprint on the car—not their phones. This materialised to become Mercedes Pay, which is the proprietary services offered to Mercedes owners.
"Mercedes pay is our competence centre for in-car payment, through which we offer our customers worldwide digital services seamlessly integrated within the Mercedes-Benz ecosystem," said Franz Reiner, CEO of Daimler Mobility, as the partnership was announced.
Since this news, Visa has been working closely with a number of different firms, including General Motors, Honda, Sionic, SiriusXM, and CarIQ, as innovative partners in refining its payment service for the wheels.
Proprietary technologies enable in-car payments for EV drivers
While the concept of paying with a car instead of a phone is not too dissimilar from the solutions already used, Visa's approach to payment authentication reinvents security for users.
Its Visa Token Service is used to secure credit card information. Using a unique personal identifier—or 'token'—allows the driver to access their card and enable access to an in-car digital wallet. Commercially, in-car payments can be managed across different devices. This could simplify payments for fuel and other items without handing the company credit card and would also alleviate the need for fuel cards. This level of access is enabled by CyberSource, which allows sellers to accept payments online, in-app, or on a mobile device.
Keeping on top of commercial payments can be made much simpler with connected car payments as Token IDs are used to gain access to the registered card in the wallet and record payment information for collation at a later date.
******
Further insights can be found on our website or click here to receive our newsletter with a constant feed of new stories every week.
EV Magazine is dedicated to creating a global community of businesses, experts, and EV enthusiasts with comprehensive insights into automotive and the surrounding sectors.
For more EV insights check out the latest edition of EV Magazine and be sure to follow us on LinkedIn & Twitter.
You may also be interested in Sustainability Magazine and Energy Digital Magazine.
Please also check out our upcoming event - Sustainability LIVE in London on September 6-7 2023.
BizClik is a global provider of B2B digital media platforms that cover Executive Communities for CEOs, CFOs, CMOs, Sustainability Leaders, Procurement & Supply Chain Leaders, Technology & AI Leaders, Cyber Leaders, FinTech & InsurTech Leaders as well as covering industries such as Manufacturing, Mining, Energy, EV, Construction, Healthcare + Food & Drink.
BizClik – based in London, Dubai, and New York – offers services such as Content Creation, Advertising & Sponsorship Solutions, Webinars & Events.