Top 10 electric car stories featured on EV Magazine in 2022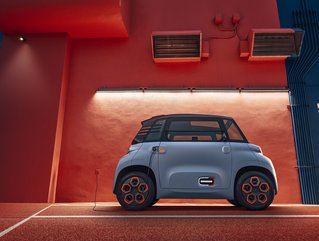 EV Magazine has covered some great stories this year. As we head into 2023, let's rewind and look back on our favourite electric car news featured in 2022
Opinion piece provided by Sammie Eastwood, Guest Editor.
It's been a groundbreaking year for the electric vehicle (EV) market, with legacy manufacturers like Rolls Royce, Audi, Volvo and Lotus joining the revolution. Accelerating research and development (R&D) in order to release their own electric offerings in 2023 and beyond. So, let's have a look at some of our favourite EV news stories from 2022.
10. Aston Martin x Lunaz Design - an electrified classic
In true 007 style, the Aston Martin DB6 gets an electrifying makeover, courtesy of Lunaz Design who have made it their special mission to revamp classic cars for the modern era. The release, which lined up with the latest James Bond movie, shows that electric can still be stylish. With investors like David Beckham, Lunaz Design will be speeding through other classic cars and re-engineering them for the more eco-conscious collector.
9. BMW iX gets a mind of its own
Securing its place as a trendsetter within the EV Industry, BMW prepares to launch a new range with enhanced self-driving capabilities. This groundbreaking 'Sports Activity Vehicle' takes smart driving to a new level, being the first model by the brand that can intuitively react based on traffic conditions. With a model that boasts a range of 380 miles in one charge, BMW are focusing on the future and intend to remain frontrunners in the EV market.
8. Mercedes looks to cure "range anxiety"
Mercedes might have the cure to range anxiety following a successful test of their EQXX prototype, which was able to cover the astounding 620 mile distance from Stuttgart to Silverstone on one charge! Praising their new vehicle's efficiency, consuming just 8.3kWh per 100km, the prototype could be the gamechanger putting EVs head and shoulders over their fossil fuel counterparts. Though Mercedes still needs to put their star-child through its paces, it signals a major step forward for the industry.
7. Ford versus Rimac - EVs need for speed
Racing into its debut at the Goodwood Festival, Ford turned heads with their new electric SuperVan, giving the Nevera from Rimac Automobili a run for its money in the process. The van, which includes a four-wheel powertrain, a motor for each wheel, and a two-speed gearbox, can reach impressive speeds or 186mph on the race track. While you may wonder why a white van needs to be able to drag race, it pushes the limits of EVs capabilities and what the technology could do in the future.
6. Audi rally car gets its close-up
Legacy car manufacturer Audi teams up with the Hoonigan Racing Division in a high-octane partnership intended to introduce EVs to the rally scene. The Audi S1, which is the most expensive car designed for the Division, was put through its paces on 25th October for their Electrikhana film that streamed on the Hoonigan YouTube Channel. The test was a huge step forward for rallycross, giving car enthusiasts a taste of what EV racing could look like.
5. Rolls Royce - EV goes luxury
Rolls Royce fulfilled a prophecy with the unveiling of its fully electric offering, known as Spectre, which will make its debut in late 2023. The luxury brand is fully embracing the future with this stylish offering, creating a car with an over 300 mile range, and enough power to go from 0-62 in 4.5 seconds. The vehicle marks a turning point for the automotive industry with all manufacturers, old and new, leading the way for a more eco-conscious market.
4. Lotus finally unveils exciting commercial EV
Lotus has kept everyone guessing regarding its Eletre EV, which not only marks a new legacy in the manufacturer's electrification journey, but also by introducing an SUV to its range. In their 'Unleash the Future' film where the Eletre made its debut, Lotus released both specs and pricing for their long awaited electric vehicle. Collaborating 'Unreal Engine' gaming technology and Dolby to provide a fully immersive UX experience, this SUV is Lotus's most futuristic offering to date.
3. Citroen Ami - the minicar transforming urban e-mobility
You're never going to drive the Citroen Ami cross-country, but as a minicar for getting around the narrow streets of a city, it definitely has its uses. This snub-nosed little gem adds another facet to the inner city space, adding a safer and more comfortable option to rival e-scooters and e-mopeds. At 28mph, she won't be winning any races, but as a useful (and cheap) tool to pootle to the shops in, the Ami definitely gets a gold star for eco-conscious inner-city transportation.
2. Volvo champions safety for people and planet
Volvo, considered to produce the safest cars in the world, is bringing this ethos to its effect on the planet as well. Their EX90 model, which will be released in 2024, not only boasts a revolutionary 360-degree safety system using Radar and LiDAR to keep its up to 7 passengers safe, they are embracing the circular economy as well. The new model will be made from 15% recycled steel, 25% recycled aluminium, and 15% recycled plastics and bio-based materials. The brand intends to set a precedent as the automotive industry moves to more sustainable manufacturing processes.
1. AEHRA's fluidly designed SUV
AEHRA combines fluid efficiency with luxury in its upcoming electric SUV, which is due to hit the market in 2025. The vehicle has aerodynamics at the very heart of its design, with a monobody construction and lightweight recycled carbon fibre components aimed to reduce drag, this is set to be one of the most efficient vehicles in AEHRA's repertoire. Add to this a maximum range of just under 500 miles and you get a strong competitor in the luxury car market.